Booth Case Studies
Product: Pre-assembled Booth with Swing Door
Application: Perimeter Security
Benefits:
Custom features including overhang, security lighting and custom electrical requirements
Fast order fulfillment and installation inside of two weeks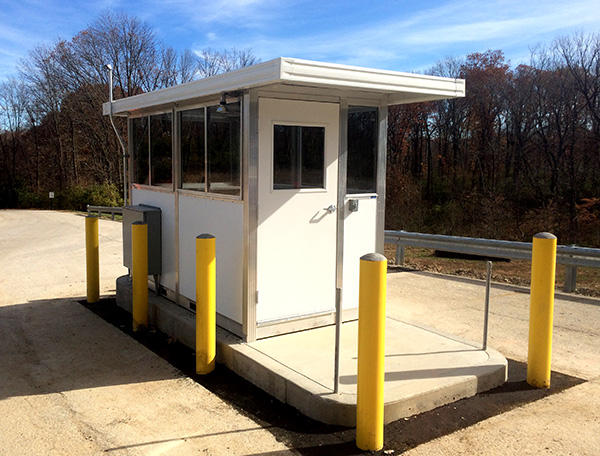 Location: Earth City, MO
Application: Perimeter Security
Product Line: Pre-assembled Booth with Swing Door
Benefits:
Delivered fully-assembled with factory-installed integral roof for quick installation.
Enhanced interior climate control with tinted windows, insulated walls and dedicated HVAC unit.
Met demanding schedule with quick order fulfillment and completed under budget.