PortaFab's modular building systems are ideal for constructing rooms and buildings within facilities to control the flow of parts, tools, and other valuable items used in daily operations. Modular rooms provide environmental control and limit access to authorized personnel.
Modular Storage Rooms for Your Facility
Rooms are often outfitted with roll-up doors and counters to aid in servicing employees. Climate control and more sophisticated fan filtration units can also be integrated for areas that require added environmental control.
Utilizing PortaFab's Quick-Ship line, parts and storage control rooms can be quickly and efficiently integrated into any existing facility.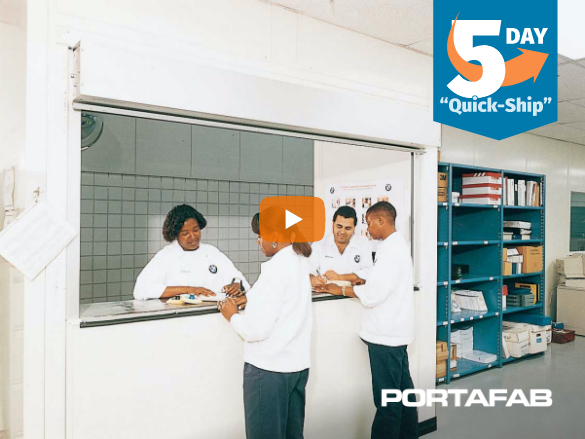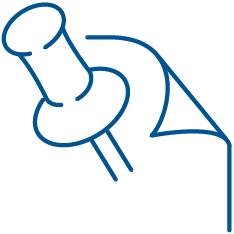 Case Studies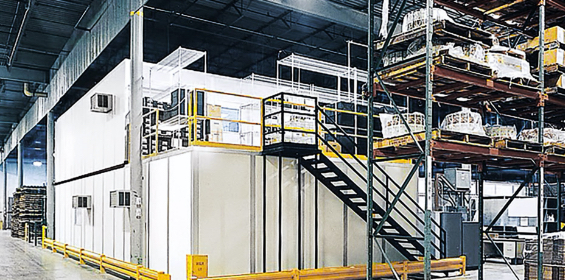 Case in Point #1
McCormick Foods was undergoing an expansion and needed additional office space for their process engineers and managers along with a meeting room for temporary personnel. After analyzing various options, McCormick Foods chose the Series 300, PortaFab's three-inch-thick aluminum wall system. It was selected because of its ability to be expanded easily and its superior load-bearing capacity. The benefits provided:
Tied into existing modular offices
Attractive appearance
Maximized floor space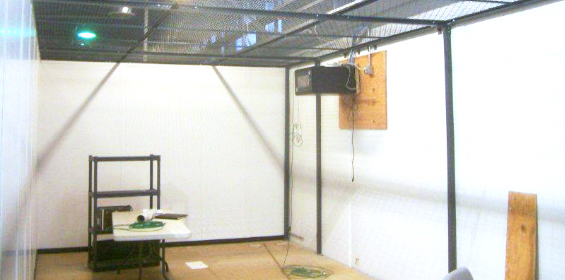 Case in Point #2
A pharmaceutical company located in Minneapolis, MN required the construction of a secured enclosure within their facility to house controlled substances and other sensitive products. The organization had limited space within their facility, and an open area at the top of a mezzanine appeared to be the only area available to create the enclosure. The benefits provided:
Minimized space by building vertically
Reduced Project Costs
Emphasized "green" building standards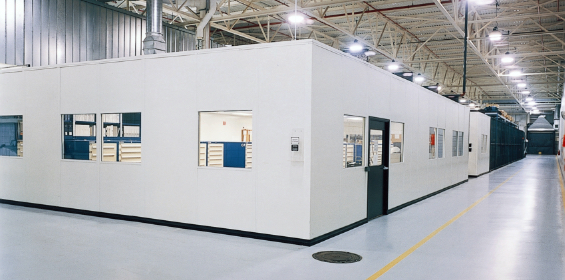 Case in Point #3
Tony Brannon, a manager at BMW Manufacturing's facility in Spartanburg, South Carolina, had an enormous inventory control responsibility on his hands. His department stocked more than 11,000 items that ranged from 500hp motors for the auto-assembly area to basic supplies like sandpaper and staples. The benefits include:
Flexibility to move in future
Secure, enclosed area with sound control
Minimal disruption to plant during construction
Photo Gallery