Gowning Room Design
Gown rooms or environmentally controlled changing areas are essential for cleanrooms that must meet more stringent air quality guidelines. Our modular gown rooms are typically outfitted with cleanroom benches and cleaning stations and feature air shower entryways.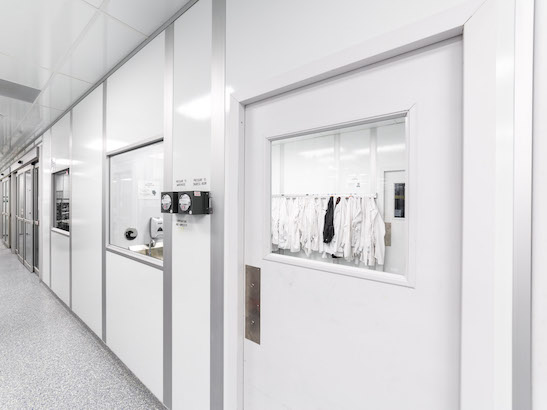 Photo Gallery
Over 40 Years of Experience
Read case studies, view photos and learn about some of the applications we have provided solutions for in the past 40 years.

Nationwide Service & Install
700+ Certified Distributors
For over 40 years, PortaFab has provided turn-key cleanroom design and installation services for major corporations worldwide. Our staff of engineers and cleanroom design consultants are an asset to architects and general contractors who lean on us to deliver functional and cost effective solutions.