Environmentally controlled rooms are often preferred if not required for inspection areas. While full scale cleanrooms are not always necessary, PortaFab's modular building systems can be customized to create environmentally controlled rooms that are very cost-effective.
Modular Inspection Rooms
Inspection rooms can be configured with conveyor belts, high-speed roll-up doors and other features to aid in moving products in and out of the space while limiting exposure to contaminants.
Utilizing PortaFab's modular buildings and wall system, the exact inspection room that you require can be easily built without any of the debris or additional downtime that is required with traditional construction methods.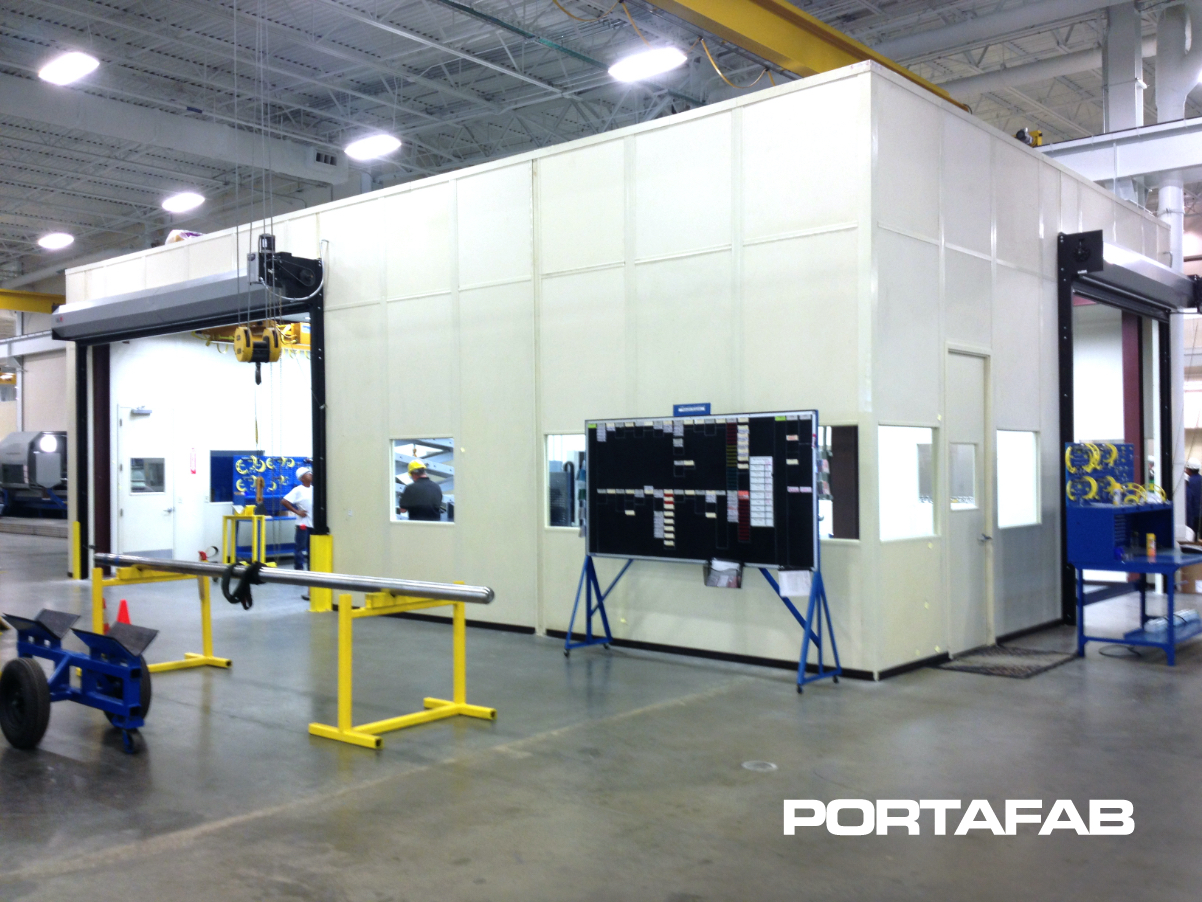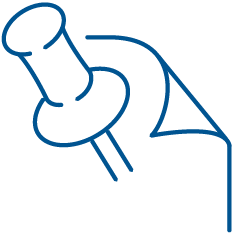 Case Studies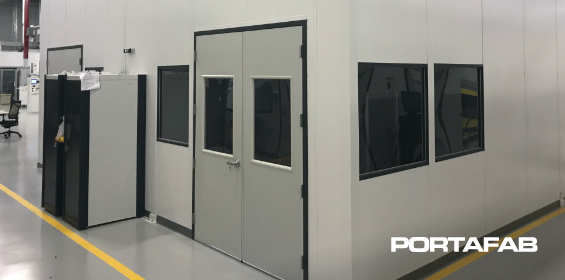 Case in Point #1
GKN Automotive is the market leader in the development and delivery of contemporary and electrified driveline systems and solutions for the automotive industry. GKN is a growing company, and with that growth comes expansion. They needed a custom-built solution for their new warehouse test chambers. These test chambers needed to meet specific safety guidelines, along with a necessity for a custom aesthetic look for the paint job. The benefits provided:
Adhere to the strict safety requirements of the customer by providing reinforced walls, roof and Lexan glass
The ability to match the European custom color requirements by the client
Structural calculations for the client to obtain proper building permits for the PortaFab structure
Provide fast and clean installation while continuing production and minimizing down time
The ability to relocate or modify as their business evolves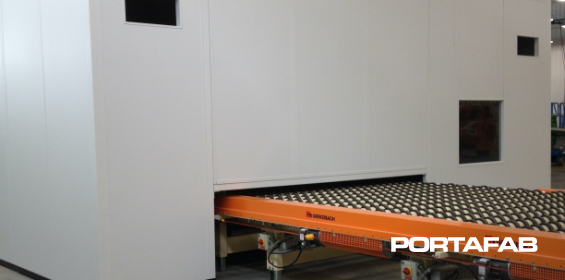 Case in Point #2
Guardian Glass is a worldwide manufacturer of float glass and fabricated glass products in addition to a major supplier of exterior glass products for the automotive industry. In order to improve product yield and operational throughput, our client required the installation of an environmentally controlled inspection room within their manufacturing plant in South Carolina. After reviewing their client's needs and consulting with PortaFab design and engineering departments, our distributor recommended the OmniFlex wall system for the enclosure.The benefits provided:
Temperature-controlled enclosure with particle filtration to improve product quality and aid inspection process
Extra-high walls to accommodate large equipment inside, while installing the building neatly underneath existing bridge crane outside
Steel framing for structural integrity and Fire & Sound panels for thermal control
Photo Gallery