2 Standard Flooring Options
PortaFab preassembled buildings can be equipped with either aluminum tread plate or vinyl tile flooring. Both options offer lasting durability and are mounted onto layers of 5/8" plywood and particle board.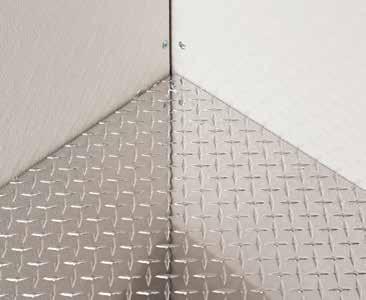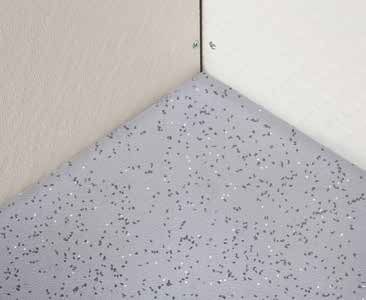 Floor Construction
All buildings are mounted on 4" x 3" aluminum angle to provide added protection from the existing slab as shown below. An optional 4" x 6" electrical access panel can be cut out and installed into the building floor for utility access.