2 Standard Flooring Options
PortaFab preassembled buildings can be equipped with either aluminum tread plate or vinyl tile flooring. Both options offer lasting durability and performance.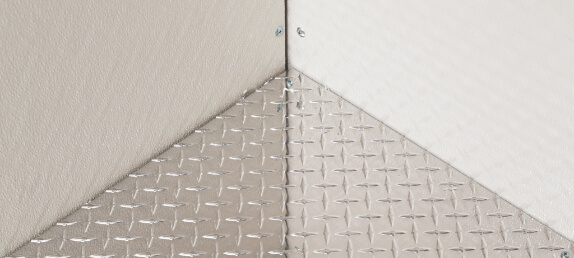 Aluminum Tread Plate
These all-aluminum panels are durable, rust-resistant and feature a slip-resistant tread plate design ideal for high traffic and industrial environments.
Aluminum tread plate floors come standard on all buildings with 4' widths or less, but are an option for any size building.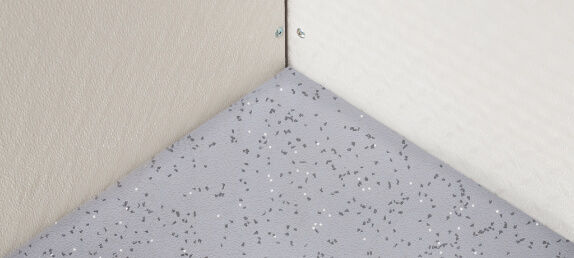 Vinyl Flooring
This durable, yet cost-effective flooring system is suited for rugged applications and complements the three standard panel colors extremely well.
Vinyl flooring comes standard on all buildings that are larger than 4' wide.
Floor Construction
All buildings are mounted on 4" x 3" aluminum angle to provide added protection from the existing slab as shown below. An optional 4" x 6" electrical access panel can be cut out and installed into the building floor for utility access.