Quick, Clean, Modular Solutions
Whether you need to temporarily convert rooms into airborne infection isolation rooms in a hospital or just segment out space in a health care facility, PortaFab's modular wall systems are an ideal solution for quickly creating temporary, semi-permanent, and permanent rooms within existing facilities.
Proven in Hospitals & Healthcare Facilities
In times of crisis, speed and availability are often the most critical elements when selecting building materials. However, we know that you still want to work with reputable suppliers that understand your needs.
Please know that if you work with PortaFab, you will be working with a leading supplier of cleanrooms with specific experience in supplying USP 797 and 800 compliant compounding rooms to hospitals for decades.
Learn more about building airborne infection isolation rooms.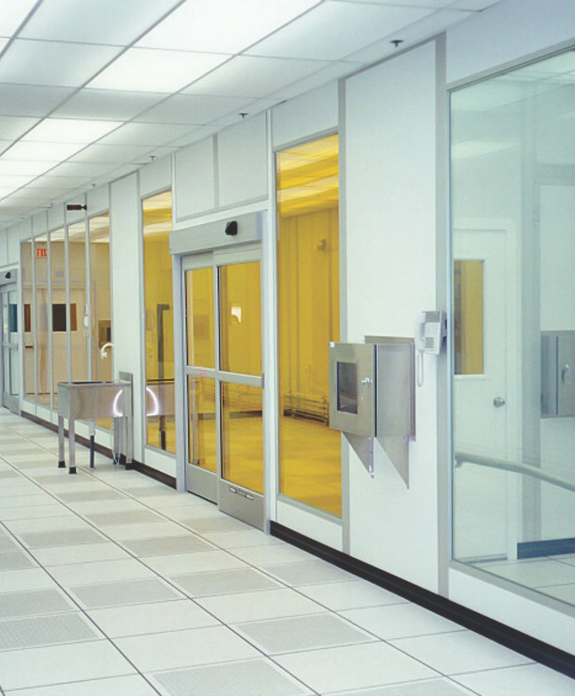 Benefits of PortaFab's Healthcare Walls
Fast & Easy to Install
Pre-engineered systems can be assembled quickly with minimal training.
Dustless, Clean Installation
Minimal on-site construction and fabrication.
Easy to Clean
Smooth, uniform wall surfaces allow for easy disinfection.
Easy to Configure
Modular components allow for unlimited design potential.
Versatile
Easily expand, relocate or reuse to adjust to changes in demand.
Class "A" Material
Complies with ASTM E-84 requirements for flame spread and smoke density.
PE Stamped Drawings
Meet stringent construction guidelines including California seismic requirements.
Sound Deadening
Sound attenuation foam core reduces sound transmission.
Our Wall Systems
PortaFab offers multiple wall systems that can be utilized to develop temporary and semi-permanent solutions for construction and renovation projects.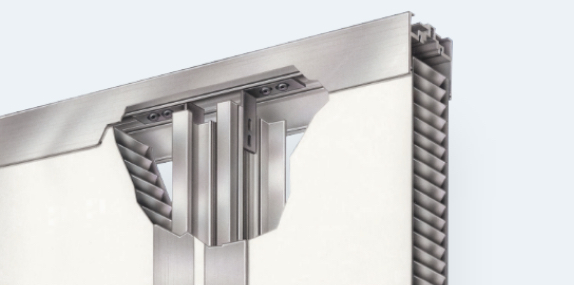 Framed Systems
PortaFab's F2000 gasketed wall system is ideal for creating tightly sealed space while still featuring a non-progressive design that allows walls to be relocated without the need to remove adjacent panels, framing studs or ceiling panels.
The F2000 system can be outfitted with durable, aluminum-faced wall panels.
Maximum Height: 12'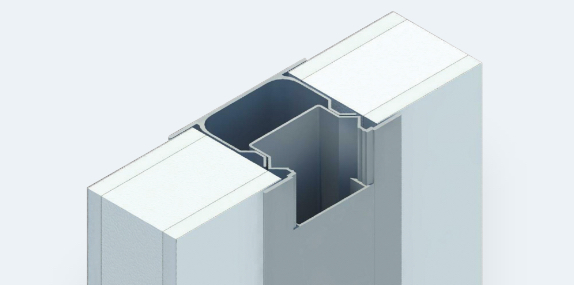 Post & Panel Systems
PortaFab manufactures a number of post-and-panel wall systems including our popular 3" thick OmniFlex and Series 300 systems. These high-quality systems feature a non-progressive design that provides maximum versatility and relocatability along with removable "snap-in" cover plates that allow for wiring capabilities on both sides of the stud.
Systems can be outfitted with our Aluminum-Faced, Class A, Fire & Sound panels for added performance in healthcare applications
Maximum Height: 17'
Integrated Components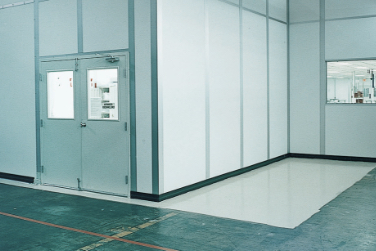 Walls
PortaFab's systems utilize aluminum-faced, Class A wall panels that are easy-to-clean, non-combustible and provide excellent sound control.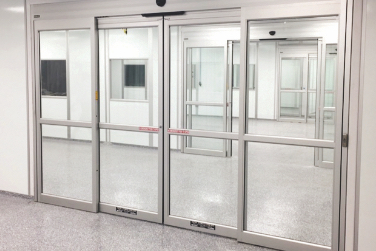 Doors
PortaFab's heavy duty wall systems can accommodate a wide variety of heavy-duty, hospital-grade doors including anti-microbial, stainless steel doors, impact doors and sliding doors for sealing off entire areas.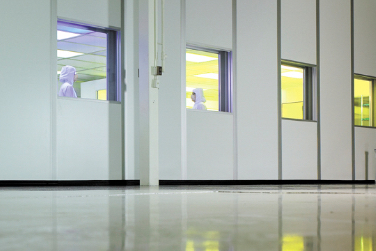 Windows
Multiple window units can be seamlessly integrated into isolation walls including our flush and beveled windows that allow for easy cleaning by eliminating hard-to-clean edges that collect, particles and more.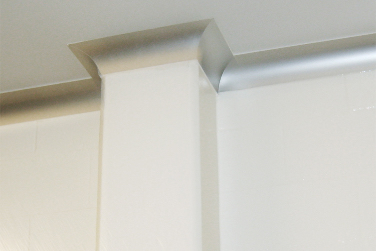 Coving
Radius coving is used to create fully flush corner transitions and seamless wall-to-ceiling and wall-to-floor connections. By eliminating corners, the radius coving system allows for total "cleanability." Wall-to-wall and wall-to-ceiling junctions can be trimmed with an extruded coving that features a large 3" radius.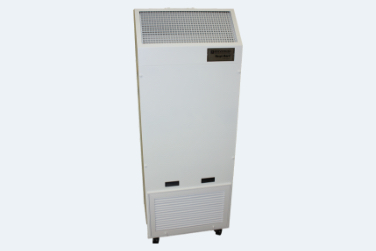 HEPA Filter Units
Rooms can be outfitted with ceiling-mounted fan filter units that are integrated into existing mechanical systems, wall mounted systems or even portable systems like Envirco's Hospi-Gard™ IsoClean™ system shown here.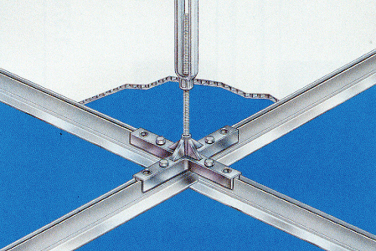 Gasketed Ceiling Grid System
PortaFab wall systems integrate seamlessly with our gasketed, heavy-duty ceiling grid that can support fan filter units, diffusers and light fixtures. The ceiling system creates an air-tight barrier between the space and ceiling plenum to prevent transmission of contaminants into the room.
"Quick Ship" Solutions
In normal times, most cleanroom and hospital projects are specified and manufactured to meet the exact needs of the application. However, PortaFab also maintains a large stock of wall systems, panels, doors, windows and more as part of our "Quick-Ship" program that we can use to effectively meet the immediate needs for temporary hospitals.
Let us assist with the design and supply of temporary wall systems for your needs.
GSA Contract Pricing

Through FedSource, Inc., we are set up to supply governmental agencies in a quick and cost-effective manner.