Creating office space quickly can be a challenging task, but with PortaFab's Quick-Ship modular offices, it is possible to establish a functional and productive workspace in a short amount of time. Quick-ship modular offices offer a convenient and cost-effective solution for creating office space quickly and efficiently.
5-Day "Quick-Ship" Modular Offices
Quick-ship offices are prefabricated office spaces that can be delivered and installed quickly, often within a matter of days or weeks. These modular units are built off-site in a controlled environment, using high-quality materials and construction methods to ensure durability and longevity.
They can be used for a wide range of applications, including temporary or permanent office space, inplant offices, factory offices, warehouse offices, and more.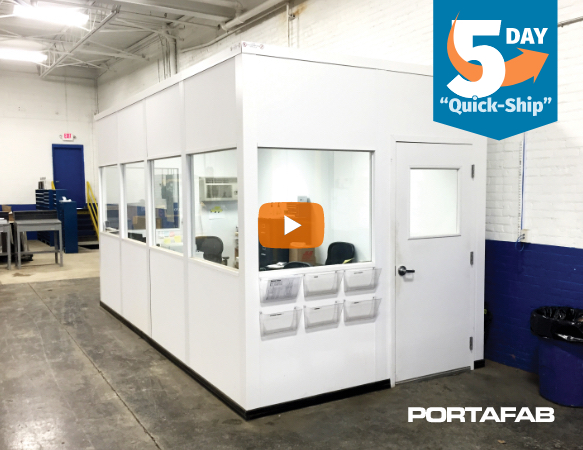 3 Styles - 30 Standard Sizes
PortaFab's "Quick-Ship" modular offices come as two, three or four wall buildings in 30 standard sizes. Our modular wall systems are also flexible and can be easily reconfigured or relocated as needed.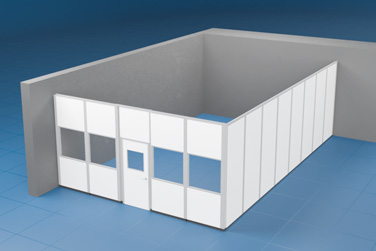 2-Wall Office Unit
2-wall units utilize existing corner walls to minimize costs, while also providing an effective work area at your facility.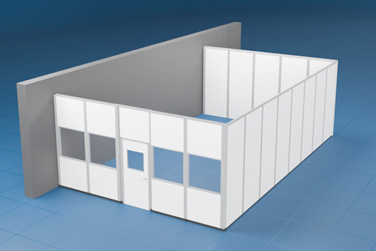 3-Wall Office Unit
3-wall units can attach to an existing wall to cut expenses, while also providing all of the flexibility you need.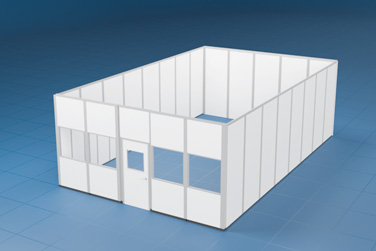 4-Wall Office Unit
Total flexibility is yours. Design one large work area, or subdivide into separate offices. It's up to you.

Anatomy of a "Quick-Ship" Unit
Configure to Your Specific Needs
PortaFab Quick-Ship modular offices are available in a variety of sizes, styles, and configurations to suit a range of needs and budgets. There are 15 key components of our "Quick-Ship" offices.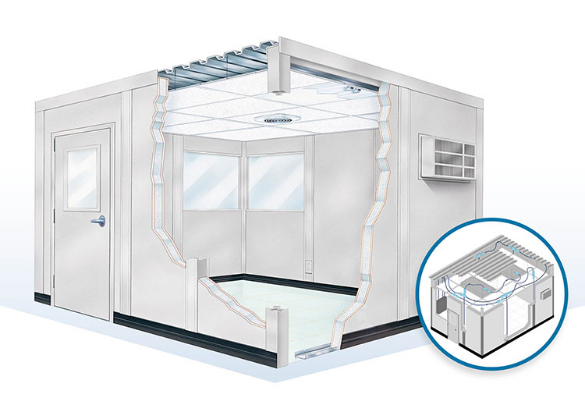 Qualifying for The 5-Day "Quick-Ship" Program

Qualifying Heights
8' or 9' wall height
Unqualified
Special cut height
Qualifying Cutouts
Framed A/C cutouts
Unqualified
Large cutouts and openings

Qualifying Roofs
Dust cover support beam
Unqualified
Load-bearing roofs

Qualifying Widths
Buildings 20' wide or less
Unqualified
Buildings wider than 20'

Qualifying Colors
Gray or white
finish both sides
Unqualified
Any other color

Qualifying Panels
Fire & Sound Panels with 1/2" vinyl gypsum on polystyrene core
Unqualified
Other panel constructions

Qualifying Windows
4' x 3' or 2' x 3' fixed windows
3' x 3' sliding windows
Unqualified
Other glass options

Qualifying Doors
3070 and 6070 doors
with or without glass
Unqualified
Other door sizes and styles
Electrical and Data Integration
PortaFab's innovative OmniFlex studs feature a removable "snap-in" cover plate that allows for wiring capabilities on both sides of the stud. This feature simplifies the integration of electrical and data and allows for easy inspection of the raceway.
For even greater convenience, buildings can be outfitted with a pre-engineered modular wiring system that includes all the necessary electrical hardware in a convenient and pre-engineered "snap together" wiring system.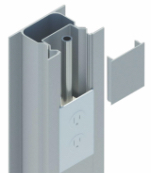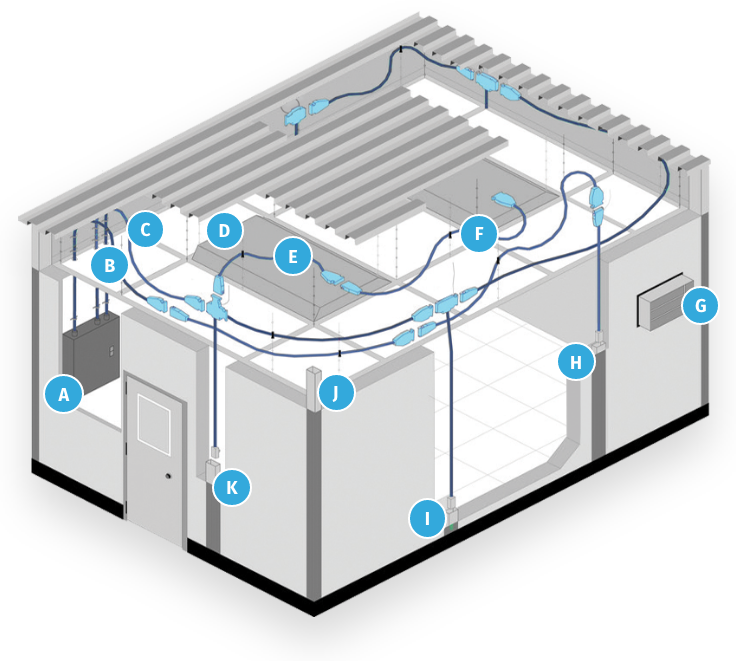 Options for "Quick-Ship" Units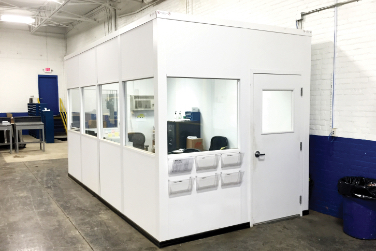 Doors
Steel Door Assembly
3070 - 20 Gauge Steel Door (Flush)
6070 - 20 Gauge Steel Double Door (Flush)
Glass

1/4" Clear Tempered Safety Glass
Threshold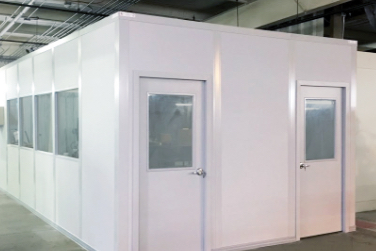 Door Hardware
Hardware
Lever Lockset (standard duty)
16" x 12" Door Louver
Door Closer
Kickplates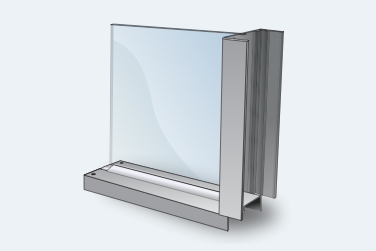 Window Assemblies
Fixed Window
4' or 2' nominal width x 3' nominal height glazed with 1/4" clear tempered safety glass
Sliding Window
3' x 3' nominal dimensions, installed in wall panel glazed with 1/8" clear
tempered safety glass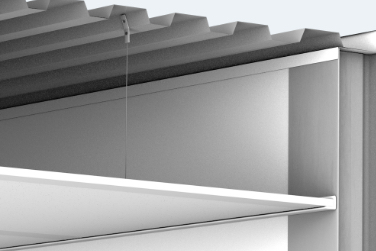 Roof and Ceiling Systems
Acoustical Ceiling
2' x 4' x 5/8" mineral fiberboard with white steel grid system
Ceiling Insulation
6" Fiberglass (R-19) (144 SF per roll)
Up to 12' Length Roof Deck
16' or 20' long dust cover support beam
12' Dust cover support angle (must be used along all existing walls)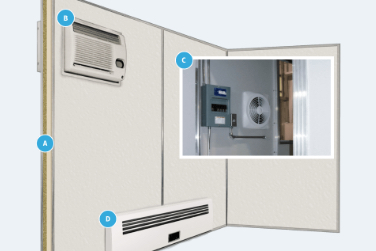 Climate Control
HVAC Units
11,600 btu cool/11,300 btu heat (230V)
Air Conditioning Units
Baseboard Heaters
Framed Cutouts
Installed or material only (size not to
exceed 12 l.f.)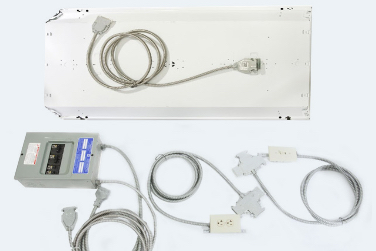 Electrical Components
Light Fixture
2' x 4' fluorescent (4-bulb) fixture, T8 ballast (bulbs not included)
Outlet or Switch
Outlet without Wiring (15V) OR switch without wiring (15V)
Circuit Breaker Boxes
4-Space, 6-Space, or 10-Space
Exhaust Fan
270 cfm ceiling mounted exhaust fan with fan, duct kit, & switch (louver in
door recommended for max air flow)
Photo Gallery