With the industry's largest selection of modular cleanroom wall systems, PortaFab can satisfy the requirements for virtually any application in a quick, cost-effective manner. Our unique ability to mix and match components from both our cleanroom and inplant office product lines allows us to provide consistency in appearance, functionality and more.

Two Modular Cleanroom Systems
At the heart of every cleanroom wall system lies the framing system. Not only do these systems provide the structural integrity for the cleanroom or enclosure, but they also makes the systems relocatable, attractive and easy to assemble. With two unique systems, you can rest assured that PortaFab will have the right solution for your application.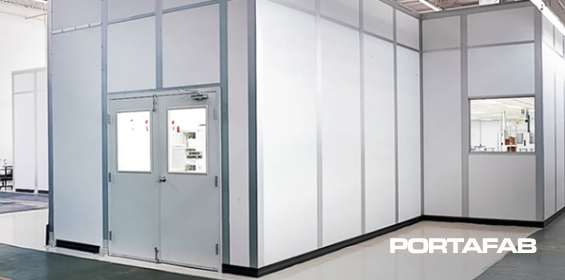 CleanLine
Designed to meet the specifications of Class 10 to Class 100,000 (ISO 4 to ISO 8) cleanroom environments, the CleanLine system is our most popular and versatile cleanroom line and is used in a variety industries and applications.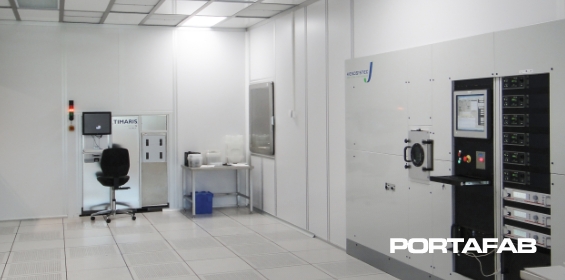 FabLine
Designed primarily for the microelectronics and nanotech industries, FabLine is ideal for applications with significant bulkheading requirements or those requiring non-outgassing, non-shedding and anti-static walls.

Designed For Flexibility
The flexibility of our cleanroom systems is a result of their post and panel design, which allows for easy expansion or modifications if and when future business needs change. We offer a variety of standard and custom panel options ranging from steel to fiberglass that can easily integrate with our wall systems, depending on your specific application or requirements.
Air Design
Numerous Wall Panels
Integrated Pass Throughs
Air Showers
Wall/Floor Coving
Wall Partitions
Standard and Custom Doors
Multiple Window Styles
Integrated Air Grilles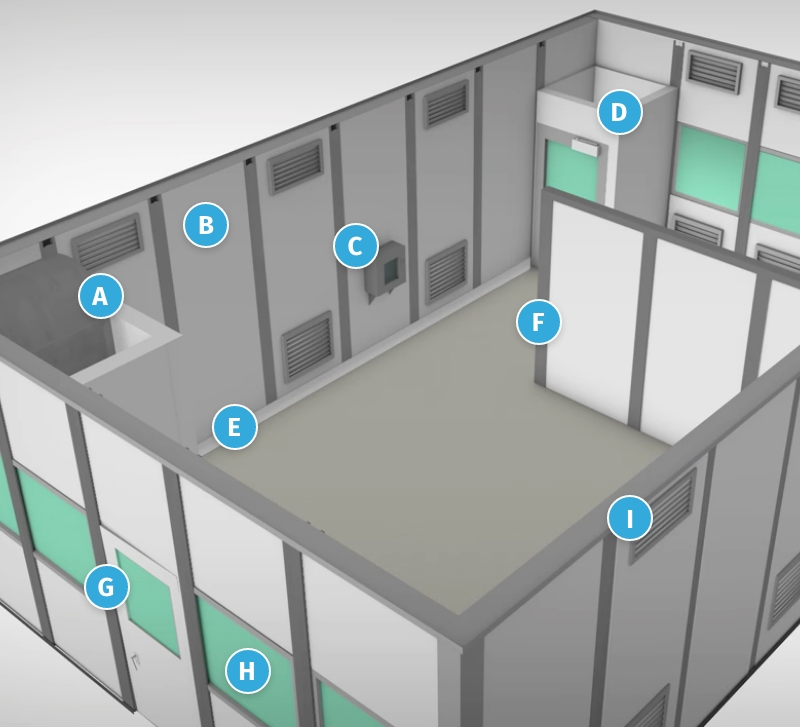 Customize Your Cleanroom System
Our wide selection of cleanroom components and cleanroom wall panels allows us to mix and match individual components in order to provide custom solutions particular to your specific application.

Wall Panels
Ceilings

Windows
Doors

Coving

Fan Filters
Pass Throughs
Air Showers