FabLine Batten
When extensive bulkheading is not required, the 2.00" (50mm) thick FabLine Batten wall system provides an effective, economical partition system. Fewer components and simpler design allows the wall system to be installed even more quickly than framed wall systems or conventional construction while still maintaining a flush surface on both sides of the wall. The non-progressive design allows the individual wall panels to be moved without disturbing adjacent walls or ceiling.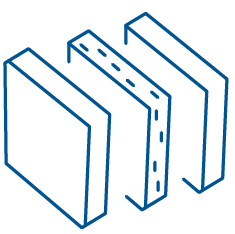 Interchangeable Versatility
When tool bulkheading is required, Batten 2000 wall system can easily interface with the Framed wall system to accommodate tool and equipment requirements without disturbing the aesthetics of the wall installation.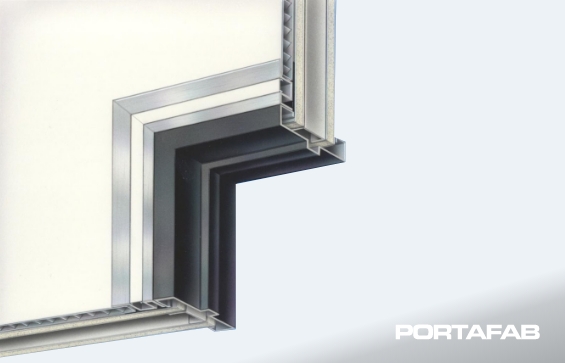 Batten Bulkhead Gasket
Provides an air tight seal around tools and equipment.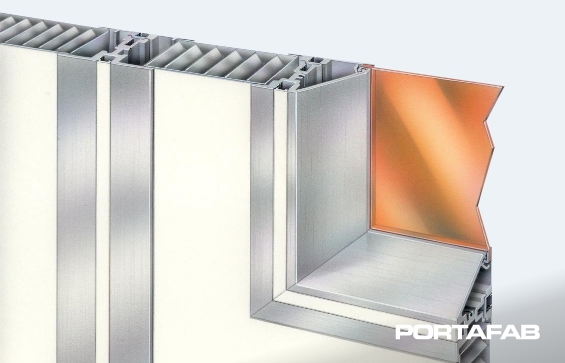 Batten Window
Factory installed windows provide single flush glazing and beveled backs for convenient wipe downs.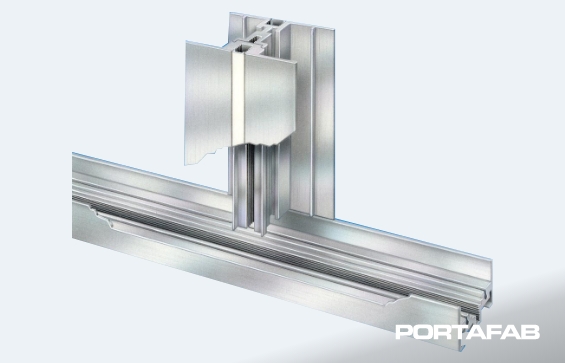 Floor Track Connection
Battens are aligned flush at the basetrack providing a flush connection thus eliminating ledges where particles can accumulate.
Features and Benefits
1.88" (50mm) wall panel utilized to allow flush wall surface on both sides
Ideal for environments up to a sub-M1 classification
Complete flexibility allows the wall system to be designed for any configuration
Easy removal of panels without disturbing adjacent panels, ceiling or framework for minimum contamination
By interchanging with framed wall system at opening locations, larger bulkheads can be easily accommodated without any inconsistency in appearance
Fewer components yields quicker cleanroom installation
Stud post and batten support the attachment of shelves and utility runs on wall face
Floating headtrack available allowing for ceiling deflection and minimizing wall vibration
Windows can be pre-installed in full size panel reducing labor costs and time in the field
Interfaces with ceiling grid systems, flooring systems, existing modular wall systems and conventional construction for complete systems compatibility
Superior finish