PortaFab has partnered with several cannabis cultivation lab design and build companies in major US markets including Denver, Washington DC, Oregon and Los Angeles to provide efficient and quality marijuana grow rooms within this expanding industry.

Ideal Conditions for Grow Room Cultivation
Improve Crop Yield & Reduce Costs
As an industry leader in modular building systems for controlled environments, PortaFab leads the way in providing the ideal conditions for cannabis grow rooms. Learn more about how our load-bearing aluminum wall systems can help increase crop yield while decreasing production costs.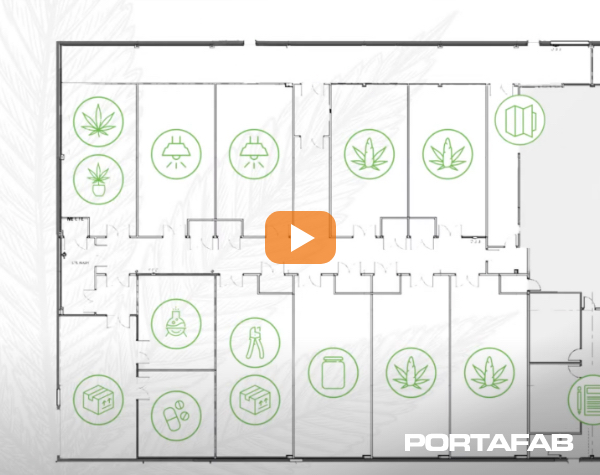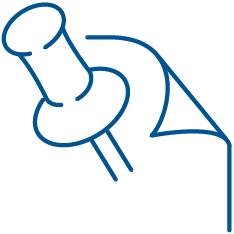 Certified Cannabis Grow Rooms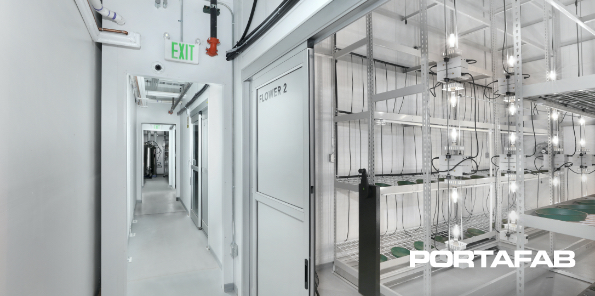 Proven and Certified Results
As a global leader in the supply of modular cleanroom systems to the pharmaceutical, medical and food processing industries, PortaFab has the experience to help you meet the inevitable standards that will affect the growing cannabis industry.
From California's MCRSA laws to future regulations from the FDA and USDA, it is inevitable that cGMP compliance will significantly impact the future of cannabis cultivation and production.
PortaFab is already a leader in the development of USP 797 and USP 800 compliant compounding rooms, the standard most likely to be adopted to medical cannabis compounding operations. As a result, we have both the experience and product selection to meet the demanding needs of today's and tomorrow's leaders in the cannabis industry.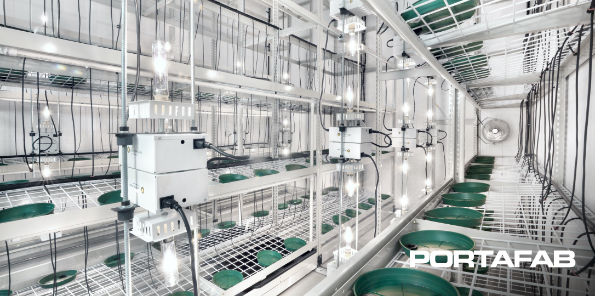 Unmatched Selection
With the industry's most extensive line of modular cleanroom systems, we can offer a quality solution for every spatial need and application. From basic temperature and humidity control to pharmaceutical grade cGMP cleanroom environments, our systems are designed to provide reliable and consistent results for all stages of cannabis cultivation and production.
Our large selection of interchangeable modular systems provides a unique advantage compared to traditional construction as a wide range of components and accessories can be combined with our modular wall and ceiling systems to offer endless configurations and solutions that efficiently and cost-effectively meet your needs.

Nationwide Network and Experience
We hold partnerships with an extensive network of contractors that specialize in everything from air filtration and lighting to electrical and redundant mechanical systems, providing a single-source solution to your cannabis cultivation room design and installation needs.

Air Filtration

Lighting

Electrical

Mechanical Systems
If you are looking for a commercial cannabis cultivation room to provide consistent and reliable results, look no further than PortaFab. Utilizing our nationwide network of cultivation room contractors we can provide the full service support to guarantee an efficient and economic construction project.
Tell Us About Your Application
PortaFab offers the widest variety of cleanroom wall panels in the modular industry in order to accommodate a variety of environmental and climate-controlled applications. We will be happy to provide a customized quote based on your specific requirements.
Get a quote or check out our new Cultivation Rooms website for more information on how our systems can be used to meet future regulations in the cannabis market.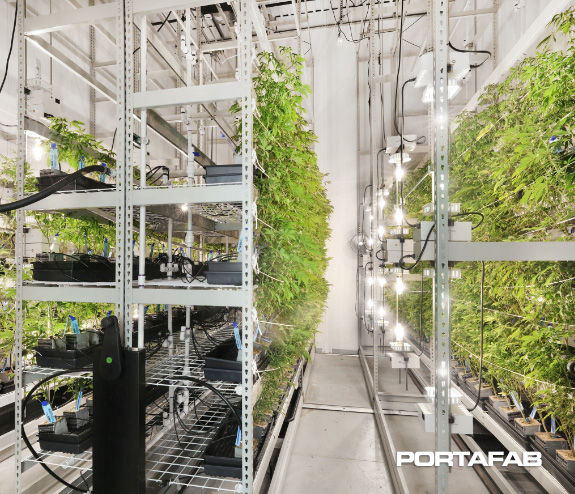 Case Studies
Two-Story Cleanroom with a High Bay for Cannabis Cultivation
Mother & Clone, having recently acquired its permit for processing medical cannabis, was looking to get its cultivation facility set up quickly and maximize its limited floor space. The company had already leased its existing space, which was narrow, but tall, allowing them to rack vertically.
Benefits Provided:
Fast and clean installation that resulted in faster permit and license obtainment
Load-bearing structural system that allowed for high bays with an integrated racking / growing system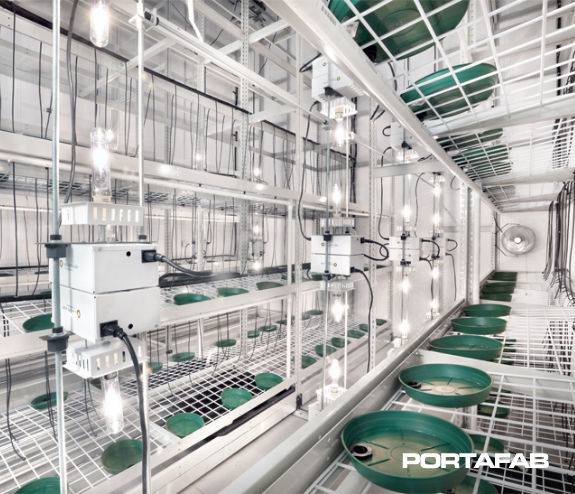 Photo Gallery