PortaFab's machine enclosures provide environmental control from noise, temperature, humidity and particulates. Whether you need a cleanroom to house an injection molding machine making medical products or simply want to reduce noise pollution caused by machinery in your plant, our Cleanroom and Modular Wall Systems can be used to achieve the conditions your applications require.
Common Applications
PortaFab's modular building systems can be used to house and protect a vast variety of machinery and equipment. Common applications include:
Injection Molding Machines
Medical & Pharmaceutical Manufacturing
Motor Control Center Rooms (MCC)
Process Control or Containment
Welding Rooms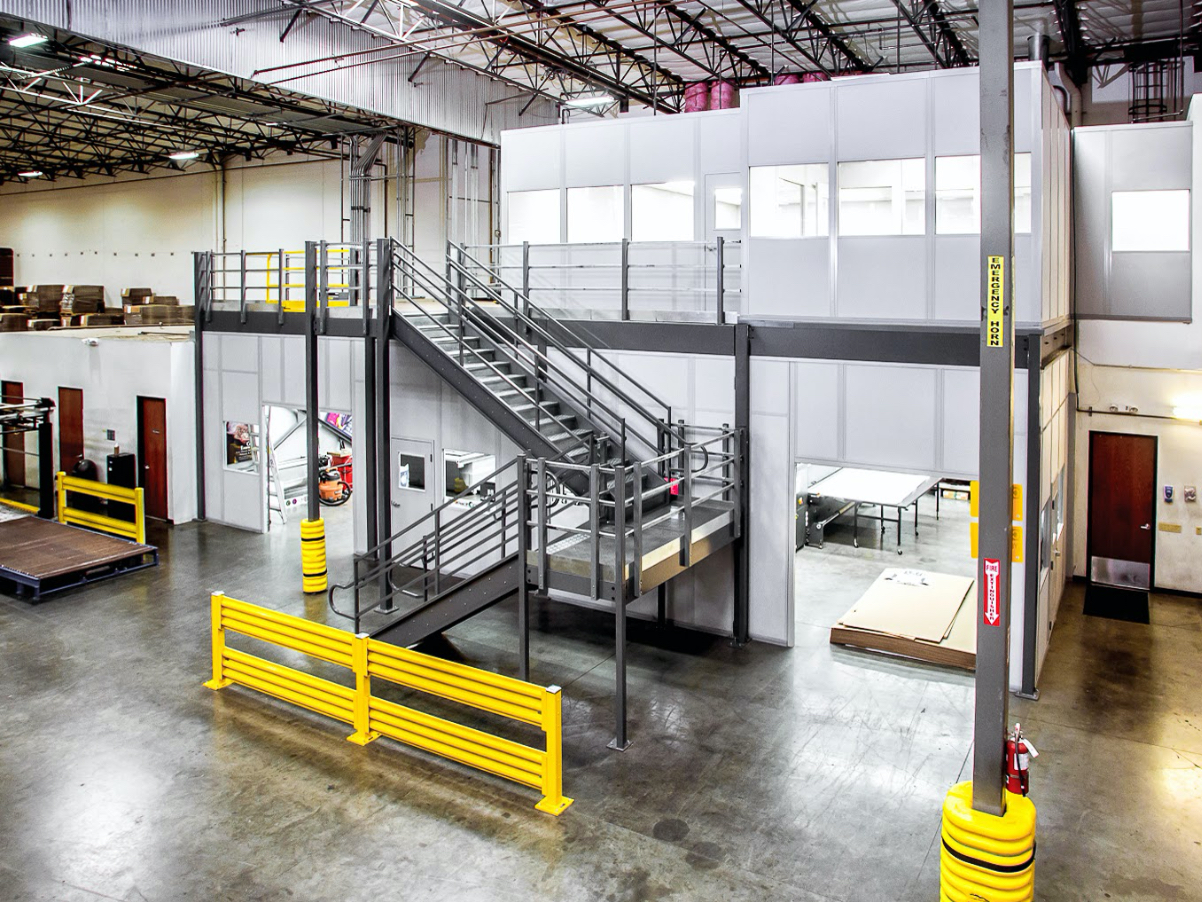 Complete Customization and Control
All of our industrial enclosures can be environmentally controlled to maximize performance by protecting sensitive equipment from harsh plant environments using a wide range of modular options and accessories.

Durable Panels
Modular wall systems are available in a number of panel finishes including vinyl, painted steel, aluminum, PVC, or a fiberglass reinforced plastic (FRP) finish that protects against damage and scratches from pallet jacks and other moving equipment.

Temperature and Noise Control
We offer a wide selection of wall systems to provide acoustical barriers and temperature control while our panelized roof structures further our ability to provide additional insulation and sound control.

Oversized Doors
We can also accommodate oversized roll-up or bi-parting doors to facilitate the movement of large equipment and materials in and out of the controlled environment.

Extra Tall Walls
For housing large calibration or processing equipment, PortaFab offers a number of extra tall wall systems that can be incorporated into the design of any equipment enclosure.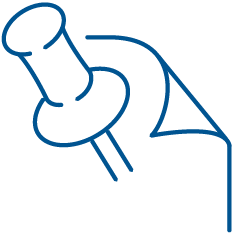 Case Studies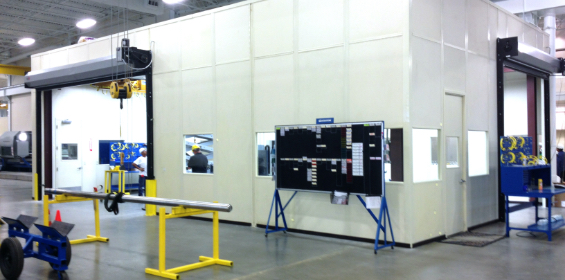 CMM Enclosure
A major manufacturer of down-hole motor equipment for the oil and gas industry turned to one of PortaFab's distributors for help in relocating an existing CMM enclosure to their new manufacturing headquarters. The goal was to develop a building with roll-up doors to allow safe passage of large equipment while maintaining environmental control.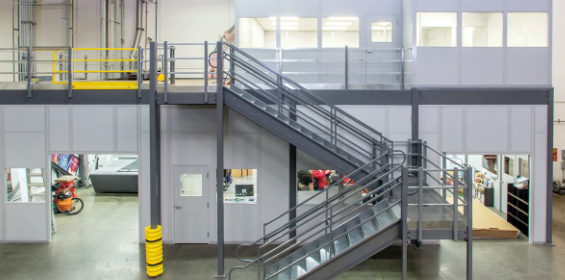 Equipment Enclosure
PortaFab was tasked with developing a modular enclosure to provide temperature and humidity control in a dust-free environment to protect high tech equipment. To maximize space utilization, designers added a mezzanine with offices and storage area that integrated existing buildings through an enclosed catwalk. Laminated glass windows were added to reduce noise of surrounding environment and help the enclosure serve as showroom for potential clients.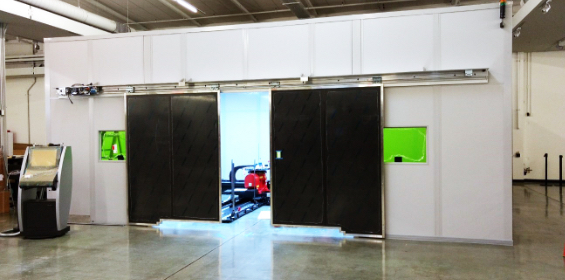 Laser Enclosure
The client is a machine tool manufacturer of state-of-the-art punch / laser combination machines. They wanted to provide a deployable, modular laser enclosure as part of the equipment they sell to their clients. PortaFab was selected due to the collaboration with the numerous entities required to provide the turnkey solution for these laser rooms.
Photo Gallery