Windows are an integral part of any modular office design. The proper window system can help create a more open and engaging atmosphere, make spaces more environmentally friendly, or add interesting aesthetics to the workspace.
Choose a Style, a Size and More…
Having outfitted thousands of spaces with modular building solutions, we've not only developed a complete line of window options, but we have the engineering and sourcing teams to integrate windows perfect for virtually any application.
Four unique window styles that integrate seamlessly with our framing systems.
Numerous sizes including our popular "Full-View" options shown here
Multiple glazing options to satisfy virtually any application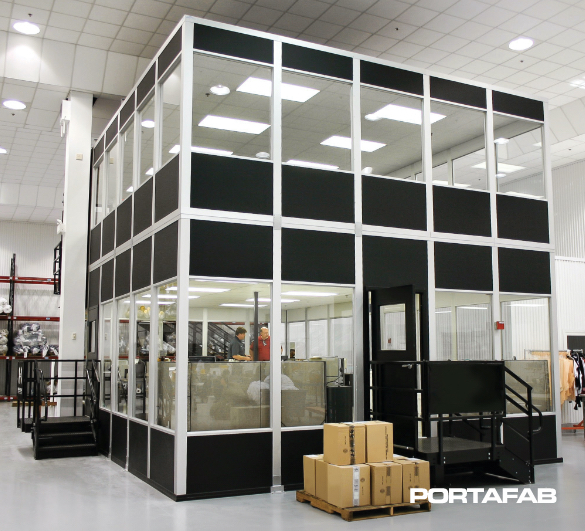 Four Unique Styles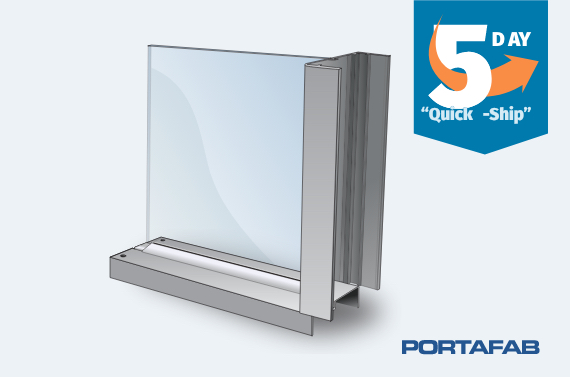 Standard Windows
These economical windows from our line of inplant offices include fixed windows that measure either 4' or 2' wide by 3' high and sliding windows that measure 3' x 3'. The center glass is mounted in the middle of the window frame to provide exceptional support and durability for industrial environments and in-plant office and employee environments.
Applications: These windows are ideal for any industrial, in-plant or manufacturing setting including operator offices, control rooms, or employee break areas.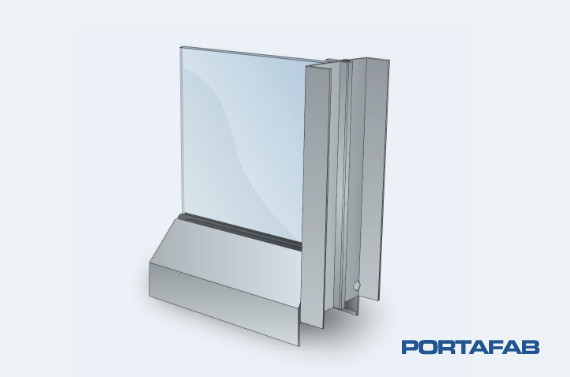 Beveled Windows
Designed specifically for cleanroom applications, the absence of a ledge on this window makes it easier to clean while the design eliminates corners that often collect dust, particles, and other micro organisms. It is a cost effective alternative to double flush window systems that often require two separate pieces of glass and this design helps with achieving FDA compliance.
Applications: These windows are ideal for controlled and cleanroom environments where dust or particulates need to be minimized.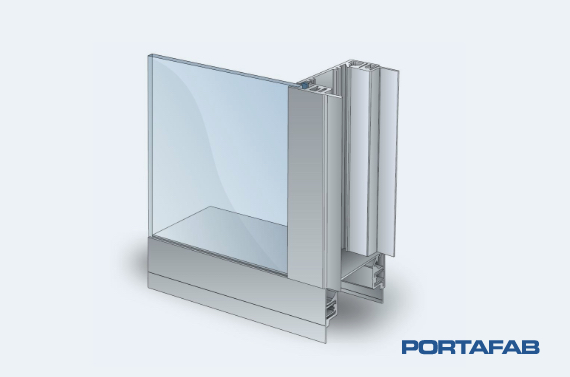 Flush Windows
Windows are mounted into the wall system to provide a completely flush surface. They can be coated to minimize any air flow disruption, and can also be integrated into return air walls. Insulated glass units or double flush glazing can be easily incorporated into most designs.
Applications: The flush ledges make this design ideal for control room and cleanroom environments requiring extensive particle and dust control.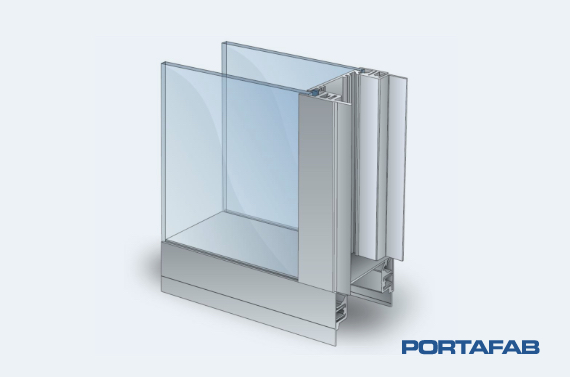 Double Flush Windows
Similar to the Flush Window above, these windows are designed for interior wall applications that require flush surfaces. The double flush window system provides an attractive appearance and two completely flush surfaces on both sides of the wall for easy cleanability and enhanced visibility.
Applications: Ideal for cleanroom and critical environments requiring flush surfaces on both sides of a wall.
Sizes & Placements
While standard windows measure 4' or 2' wide by 3' tall and are typically placed for optimal "eye-level" viewing, windows can be outfitted in many sizes and can be placed at virtually any height in the panel.
Example: This image features extra tall panels and a special "smart glass" that can be dimmed to provide added safety and privacy.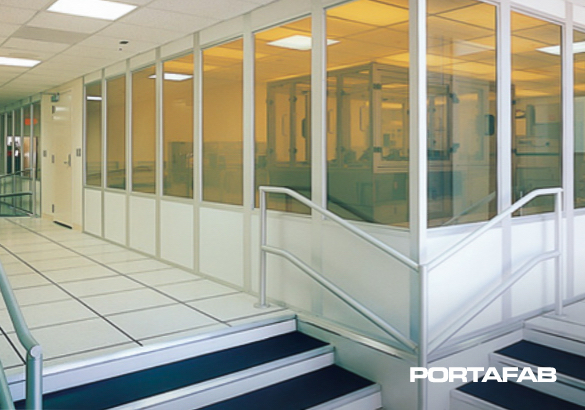 Glazing Options
All standard windows feature 1/4" clear tempered safety glass. PortaFab also offers several custom glazing options, including:

Laminated Glass

Insulated Glass

UV Glass

Complete Custom Option
Photo Gallery