Glass wall partitions can help make any space more pleasing and engaging, but most are not designed for industrial or critical environments. PortaFab's glass wall partitions are not only designed to perform in challenging environments, but they can typically be purchased and installed at a fraction of the cost of architectural glass walls.
Window Benefits
Makes spaces look larger
Enables supervision across space
Improves light flow
Less cost than architectural glass
Glass Options
Standard windows feature 1/4" clear tempered safety glass, but several custom glazing options are available.
Laminated glass for added sound control
Insulated glass for better thermal insulation
UV glass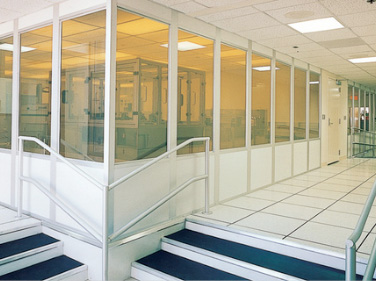 Case In Point - Volkswagen
When Volkswagen decided to build its billion dollar manufacturing plant in the United States, the company partnered with the city of Chattanooga, Tennessee and others to create a facility for intensive VW training programs.
The 163,000 square foot space housed a conference center, LEAN and vocation training areas, automotive and automation centers, 19 classrooms and a cafeteria with seating for 100 people.
To achieve a world-class appearance, designers chose PortaFab's OmniFlex system with 15-foot high wall panels and 8 foot tall, full-view windows.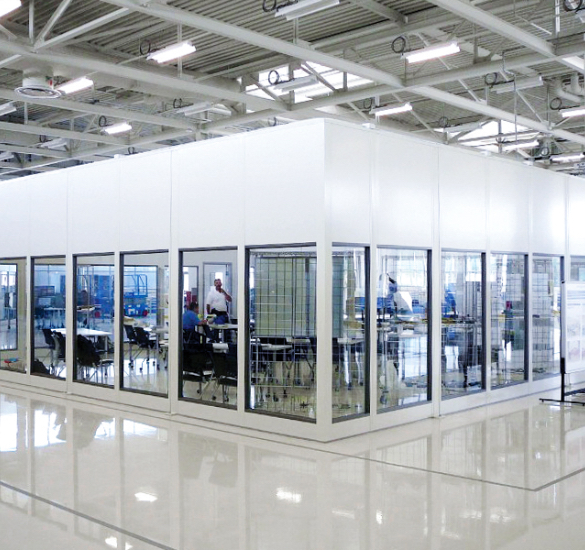 Photo Gallery
Window Styles & Sizes
Four styles of windows can be integrated into our line post-and-panel, modular wall systems as either full glass panels or windows sized and placed within the wall.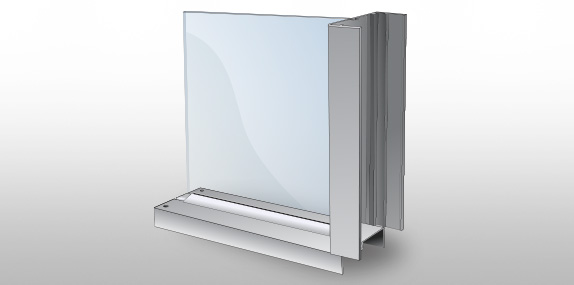 Standard Windows
These economical window styles include fixed windows that measure either 4' or 2' wide by 3' high and provide exceptional support and durability for industrial environments.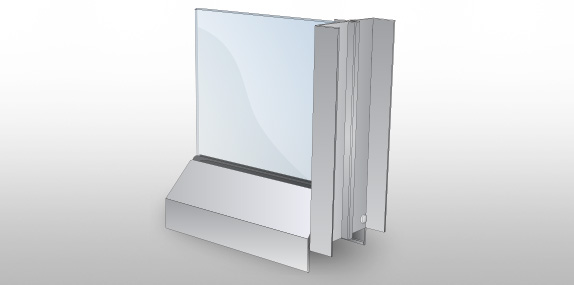 Beveled Windows
Designed specifically for cleanroom applications, the angled style allows for easy cleaning and eliminates ledges that collect dust and particles.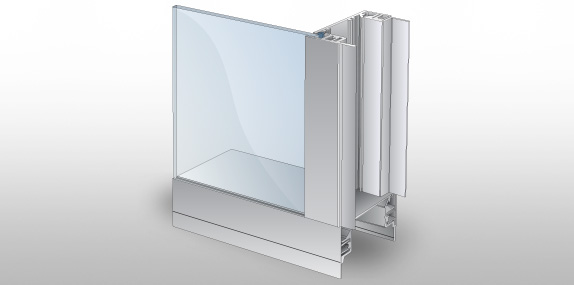 Flush Windows
Our single flush window system provides a smooth surface without ledges on one side of the wall surface.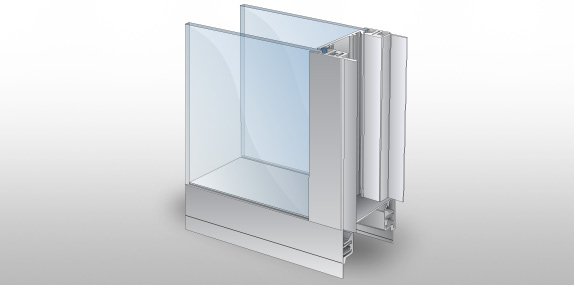 Double Flush Windows
Ideal for interior wall applications requiring flush surfaces on both sides of the wall as in cGMP applications.