PortaFab modular warehouse offices are ideal for placing supervisors and management close to operations while increasing productivity and helping to improve communication.
Innovative Solutions for Improved Productivity
When you work with PortaFab, there is almost no limit to the types of warehouse offices you can create. With a selection of modular building systems and components that is virtually unmatched in the industry, we can help you completely transform your warehouse.
Full glass windows for increased visibility.
Numerous wall panels including durable steel options.
Multiple standard colors, plus custom options.
Seamless integration of doors, electrical, HVAC and more.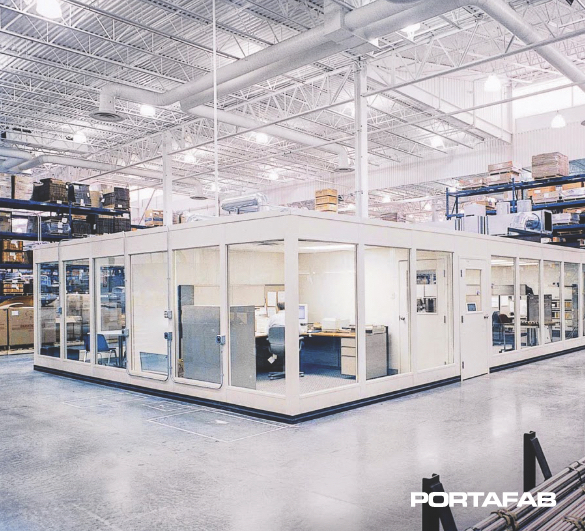 Why PortaFab?
PortaFab Modular Construction vs. Conventional Construction
Versatility
With PortaFab warehouse offices and inplant offices, one can easily expand, relocate or reuse the systems to accommodate future changes in one's business.
Quick, Clean Installation
Designing and building with modular systems versus traditional construction methods results in a quicker installation project with fewer trades and less material waste, resulting in minimized disruption to the existing operations.
Consistent Quality & Appearance
PortaFab's modular systems feature a rugged construction designed specifically for industrial and warehouse environments while still providing a consistent and attractive appearance .
Low Maintenance
Our durable, prefabricated wall panels require little maintenance beyond an occasional surface cleaning - eliminating costs associated with repainting, repairing and other maintenance associated with traditional construction.

Standard "Quick-Ship" Offices
Warehouse Offices in 5 Days
Our popular "Quick-Ship" program capitalizes on our integrated modular system design and interchangeability of parts which allows us to ship 80% of our inplant office orders within 5 days of order approval.
30 Standard Sizes – from 8' x 8' to 20' x 40'
8' or 9' wall height
2 Standard Colors – Gray and White
Numerous door, window, HVAC and other options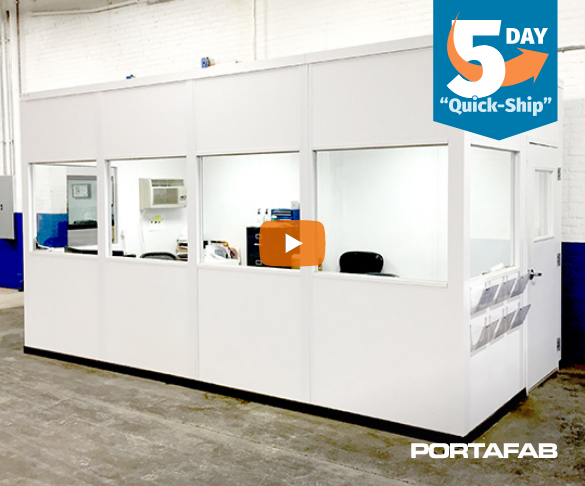 Need to Create More Space?
When your warehouse space is limited, PortaFab's pre-engineered modular building systems provide you with multiple ways to utilize the unused vertical space that already exists in your warehouse without the costs and complexity associated with traditional construction.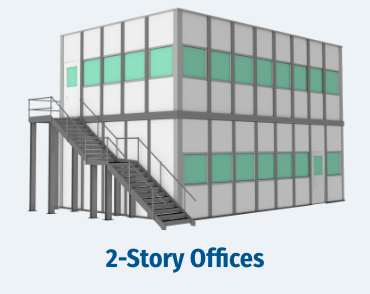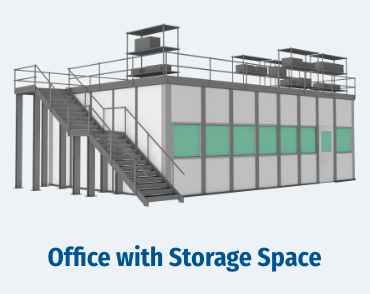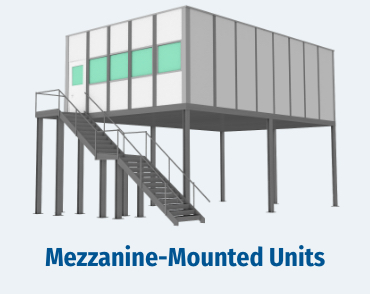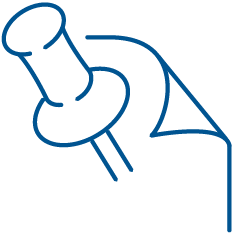 Case Studies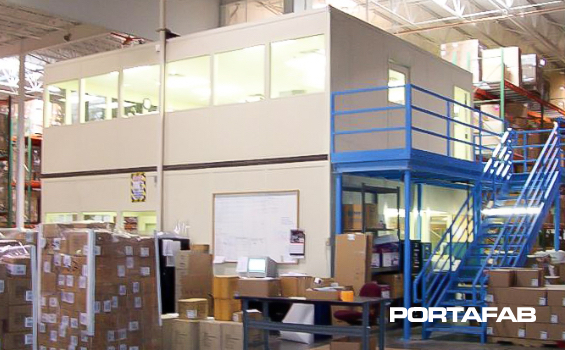 Two-Story Warehouse Office
See how this pharmaceutical supply company maximized its space and provided its managers with a better view of the operation with this two-story warehouse office.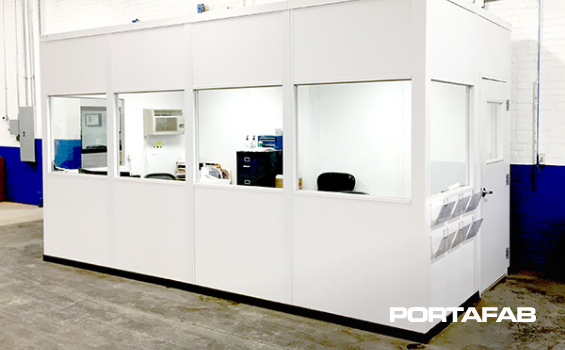 "Quick-Ship" Warehouse Office
By taking advantage of PortaFab's innovative "Quick-Ship" program, this industrial supply company was able to get an office for it's warehouse manager quickly and cost-effectively.
Warehouse Office Photo Gallery