CMM Rooms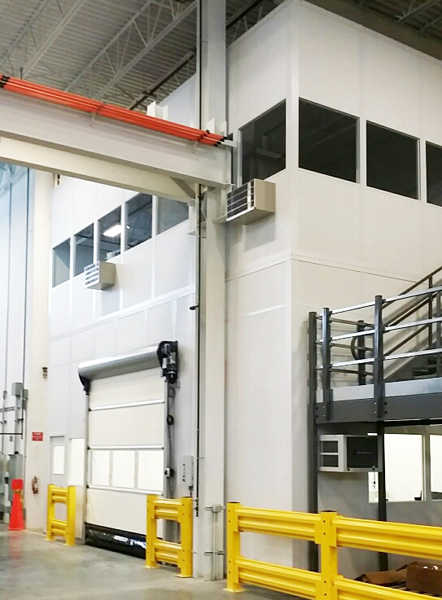 PortaFab modular wall systems are ideally suited for creating CMM (Coordinate Measuring Machines) rooms, metrology labs, gauge rooms, and other quality control areas.
Environmentally-controlled rooms featuring thick, insulated wall panels can be outfitted with HVAC systems or fan filtration units to ensure constant temperature levels and minimize contaminants. Wall surfaces and ceiling systems are available in a variety of non-shedding materials including vinyl, FRP (fiberglass-reinforced plastic), anodized aluminum and painted steel. Static dissipative surfaces are also available.
PortaFab enclosures for coordinate measuring machines and calibration rooms can be built around existing equipment and outfitted high speed overhead doors for convenient access. Increased ceiling heights are also available to accommodate all sizes of equipment.