PortaFab's modular wall systems are well-suited for partitioning industrial equipment for safety. Whether it's lasers or robotic automation, our laser safety enclosures fulfill the necessary criteria for maintaining light-tight safety measures, while also allowing for control over temperature, humidity, noise, dust, smoke, or fumes.
Each enclosure features laser-rated panels and secured viewing windows tailored to your specific requirements. Laser safety enclosures can also integrate with access control doors and interlock control systems.
High Powered Laser Safety Enclosures
Our laser safety enclosures meet international laser safety standards. They are ideally suited for Amada laser cutting systems and for the following applications:
Aerospace
Automotive & EV
Industrial
Research & Development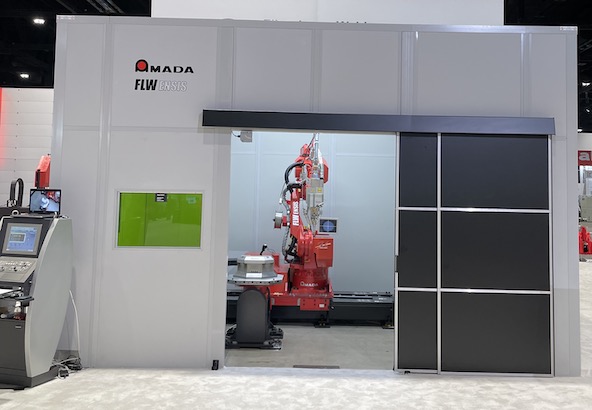 Versatile Laser Barriers for Enhanced Safety & Environmental Control
PortaFab's laser barriers can be fully enclosed, ensuring maximum safety and greater environmental control. Alternatively, they can also be roofless, allowing for the utilization of existing HVAC and lighting systems within the facility.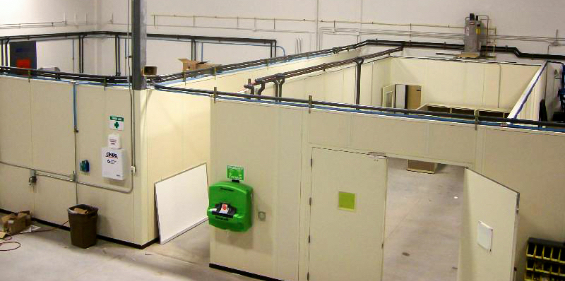 Modular Laser Workstations
PortaFab's industrial wall partitions are ideal for housing laser workstations and serving as a protective barrier for personnel outside of the enclosures from the laser process.
Features:
Fire retardant wall panels
An open design that can utilize existing lighting and sprinkler systems
Laser safety glass windows where required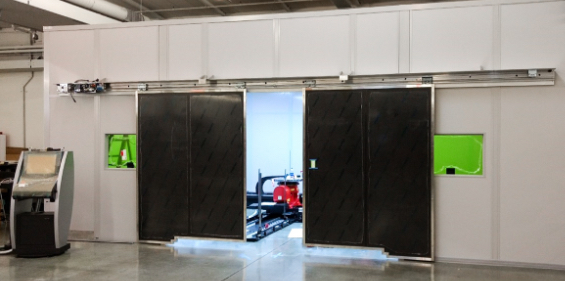 Laser Cabins
Laser-safe cabins are ideal for high-powered laser applications.
Can feature laser safe components:
Safety systems
Automated and manual doors
Active and passive windows
The PortaFab Advantage

Industry Standards
PortaFab's industrial wall partitions meet the industry's requirement of supporting a lateral load of 5 lbs per square inch for walls exceeding 60 inches in height.

Non-Progressive, Standalone Wall System
Our modular wall systems can be easily reconfigured or moved to a new location. They are also designed to stand on their own and are not dependent on any other structure for support. Fully Customizable
Our systems can be fully customized and configured with various components, including load-bearing capabilities, roofless designs, climate control systems, electrical and lighting provisions, and more.