Shelves and Drawers
All buildings up to 48" inches wide are furnished with a 16" deep shelf that runs the width of the building.
A shelf can be added as an option to any building over 48" wide.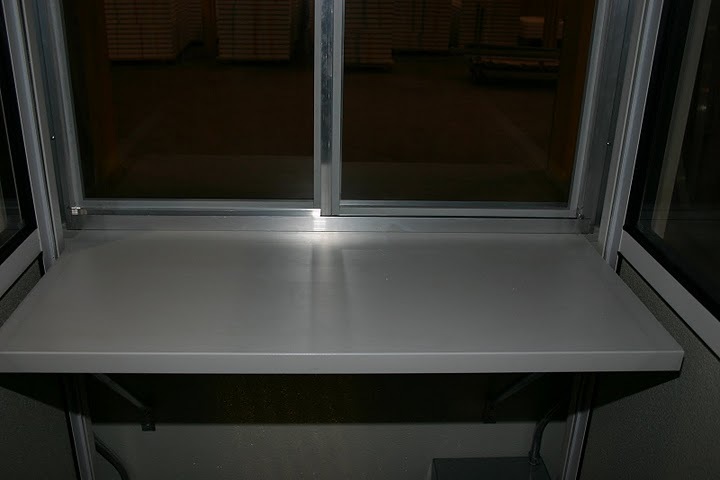 Additional options include:
Metal Storage Drawer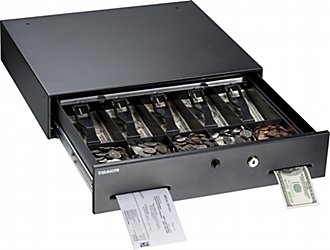 A very common accessory added to booths, metal storage drawers can be added to any of PortaFab's standard booth sizes.
These drawers have the option of being equipped for cash transactions with a money shelf inside the drawer or the locking drawer can be used for non cash storage as well.
Thru Wall Transaction Drawer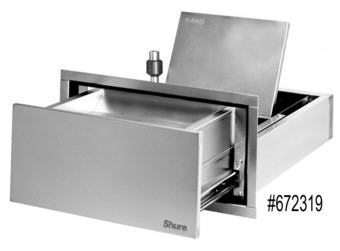 The thru wall transaction drawer features a medium sized transaction drawer in order to enable cash transactions or transfer of products up to the size of a 12 pack of soda.
The steel drawer is also bullet resistant and opens and closes from the inside in order to create a secure transfer for the attendant within the booth. Transaction drawers are outfitted underneath a window on a panel wall of a booth.
Exterior Shelves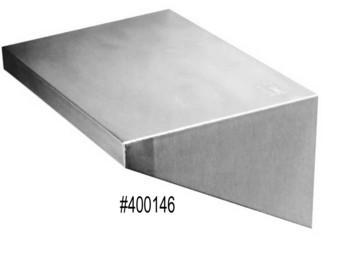 Shelving can be added to one or multiple sides of a building for customer convenience. Exterior shelves can be added to the product in the accessories area while ordering a quote.