The CleanLine System represents our all-purpose solution for creating a wide variety of cleanrooms and environmental enclosures. It is designed for applications from ISO 4 to ISO 8 cleanroom environments, but it is cost effective enough to use for simpler applications involving basic process segmentation or control over air quality, temperature, or humidity.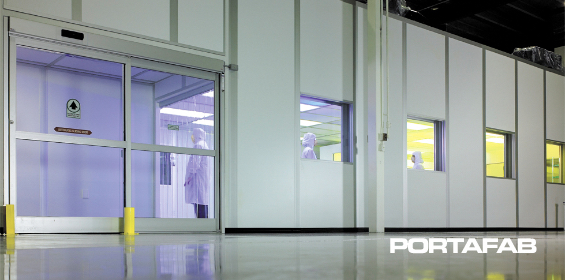 Cleanroom Walls and Panels
The post and panel system includes three distinct sizes that can be used in combination with each other to create functional environments with a consistent appearance. Each wall system is designed to meet all the requirements of a new or existing cleanroom project while providing an effective alternative to conventional construction.
The extruded aluminum components and ultra smooth panel surfaces are ideal for achieving maximum cleanliness in a controlled environment. With all the options available, PortaFab can tailor a cleanroom to fit your environmental control and plant configuration needs faster and at a lower cost than with conventional construction.
Designed for Flexibility
CleanLine Systems can be installed as free-standing envelope structures independent of the rest of the building or as floor to ceiling systems that connect to the underside of a ceiling grid system or the deck of a building. They can also incorporate load bearing equipment platforms that provide support to essential mechanical equipment or maintenance loads.
Like all of our modular systems, the CleanLine Series provides complete flexibility with demountable walls allowing panels to be modified or removed without disturbing adjacent wall panels or the ceiling.

CleanLine Series Wall Systems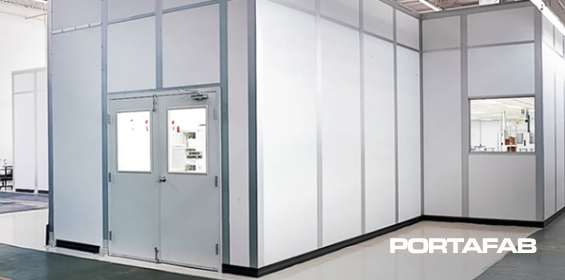 S3000 Cleanroom Wall System
The perfect solution when a free-standing cleanroom envelope with a plenum cap is required and cannot tie into an existing structure.
3" (76mm) wall panel system
Load-bearing roof capabilities
Available in heights up to 18' tall
All aluminum framework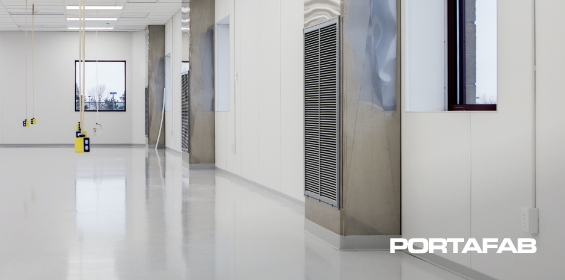 CleanLine Furring Wall System
An attractive, cost-efficient wall system for cleanroom construction over existing block or gypsum walls, studs and columns.
1/2" and 1/4" panel options.
Flush panel surface on one side
Up to a sub-M1 classification
Quick and cost-effective solution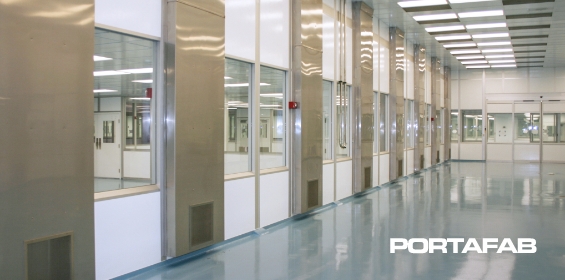 PM458 XTRA TALL Wall System
The PM458 system features extra height walls that can extend to your existing ceiling or be freestanding with load-bearing decks.
4-5/8" (117mm) wall panel system with wiring raceway
Load-bearing roof capabilities
Available in heights up to 24' tall