Keep Your Staff Safe
Valet booths are a very common application for protecting both workers and providing a secure, lockable place to store keys. Units can be outfitted with HVAC, wall mounted heaters and insulated wall panels to further keep workers safe and comfortable during extreme weather..
Plus, valet booths can be easier for customers to spot, provide added security and give employees a home base while working.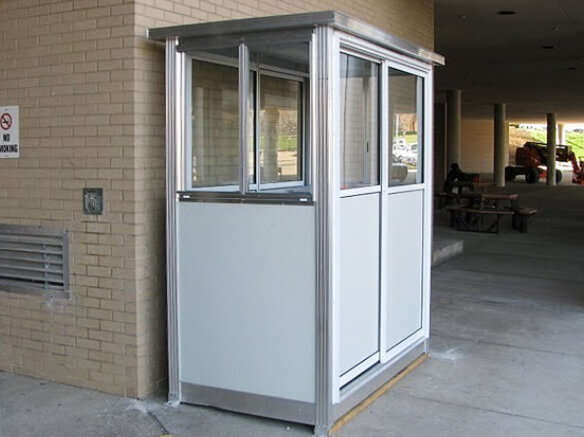 Portability Options
For booths that will need to be moved on a regular/semi-regular basis, we offer options to accommodate both forklifts and cranes.
Lifting Rings
Lifting or hoist rings can be integrated into a booth to allow for overhead lifting by a crane. Eyelets are mounted through structural angle designed to give the booth added structural support.
Forklift Pockets
All booths are built using 4" tall angle frame that can have slots installed to accommodate the forks of a standard lift truck. Depending on the building size, fork extensions may be required to safely transport the booth.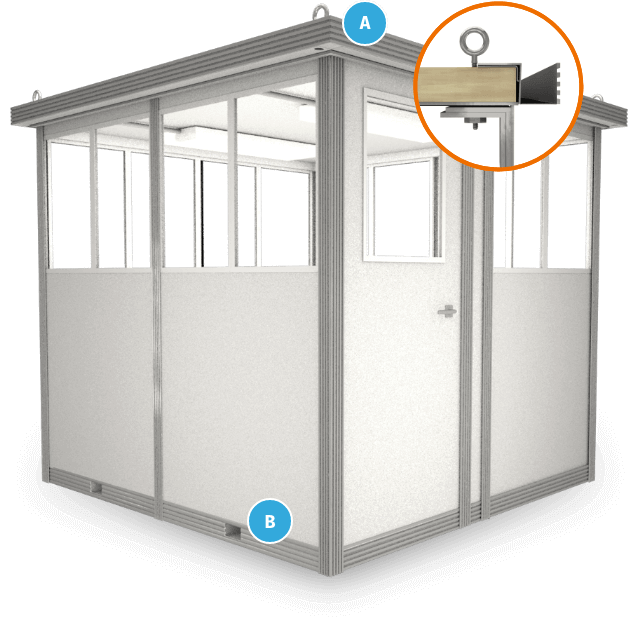 Standard Features
All-welded, all-aluminum construction
360-degree visibility with safety glass windows
Integrated climate control systems
Electrical and lighting equipped
Heavy-duty, steel, sliding or swing doors
Multiple roof styles
19 Standard Sizes
From 3' x 4' to 8' x 20'
PortaFab standard booths range from 3' x 4' to 8' x 20' as one-piece units. Custom sizes are also available. Larger sizes may require a two-piece design requiring some onsite construction.