The following article presents a basic overview of common questions relating to the classification of a cleanroom.
Table of Contents
What is a Cleanroom?
With an increasing emphasis on maximizing product yield, improving quality control and ensuring safety, companies throughout many industries are looking to install cleanrooms or controlled environments in their facilities. No longer are cleanrooms limited to high tech semiconductor manufacturing or university research labs. Today, cleanrooms are being used in all types of environments.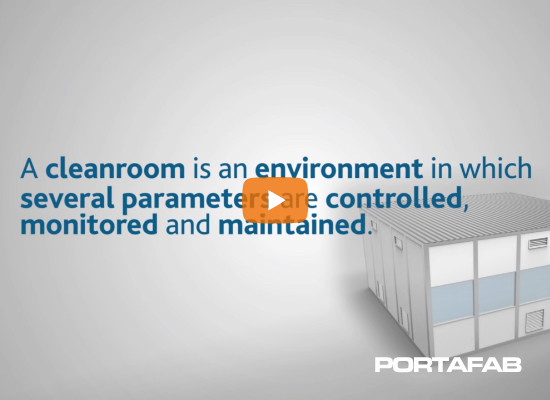 PortaFab Case Studies - Cleanroom Considerations
When considering a certain ISO classification of cleanroom it is critically important to ensure that your operation's needs align with the scope of the ISO level you select. For example, choosing a cleanroom that is more robust than the needs of your operation may make it difficult to meet the ROI of the cleanroom. Additionally, selecting a cleanroom that does not meet the needs of your operations can lead to the contamination of your products or services, which will incur further costs and may affect future customer relations. For examples of our cleanroom solutions in action, listed below are several cleanroom case studies.
How Contamination Relates to Cleanroom Classification
A typical cleanroom is designed to keep the outside environment from getting in. Once an environment has been built, the two things that cause contamination in it are the people and the process. So the questions are, what contamination is generated by people, and what contamination is generated by the process.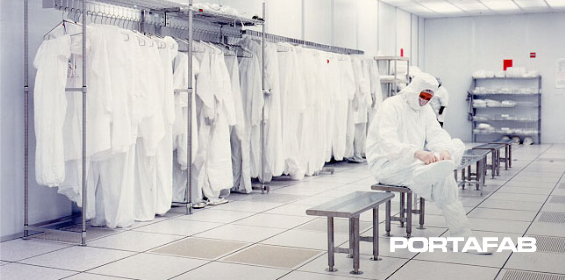 Propper Garmenting
Often times one can build a lower classification of cleanroom, though still maintain a cleaner environment by enhancing operations within the cleanroom - for instance, garmenting workers to a higher standard.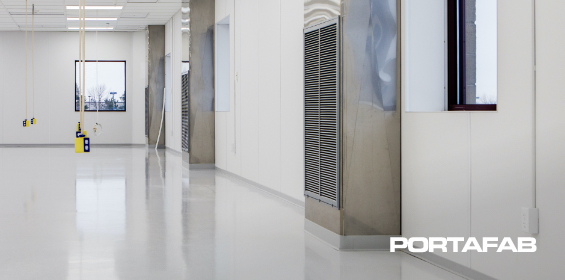 Air Control
Positioning return air grills and filtration systems at optimal locations within the cleanroom can result in cleaner areas within the environment, thus bringing the cleanroom classification to a lower level in those areas.
Understanding the contamination sources and combating those with solid cleanroom design and enhanced operations can provide significant cost savings from both construction and operational standpoints.

How Particle Size Impacts Classification
One of the most important factors to determine when constructing a cleanroom is what size of particle will need to be filtered out. Is it any size particle? Is it a specific size or range of particles? Often times, people look at the cleanroom classification (see chart below) and they go to the lowest level particle count to determine what classification they need.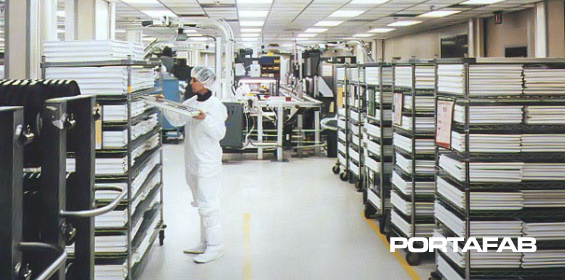 How to Choose the right ISO Level
An example of this would be someone that determines they need less than 100 particles per square foot within their cleanroom. Based on this information, they determine that the classification will need to be an ISO 5 (or class 100) cleanroom. However, an issue can arise if they do not take into account the size of the particle they are trying to filter out.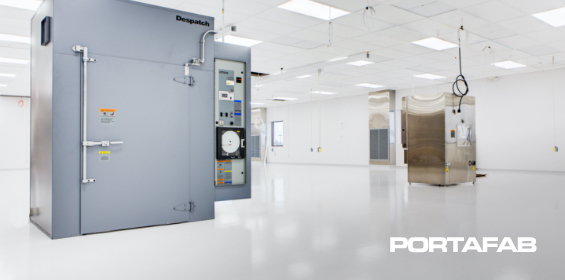 Micron Size can determine ISO Levl
There's a significant difference in the classification that is needed if that particle is 1/2 micron in size versus 5 microns in size (see Micron description below). If they think they're looking at a ½ micron sized-particle, but really the particle that is a problem for them is a 5 micron particle – From a cleanroom classification, this doesn't translate to an ISO 5 cleanroom (or class 100). This actually translates into an ISO 8 cleanroom (or class 100,000).
In the cleanroom environment, air particles are measured in microns. One micron equals one-millionth of a meter. Micron-sized particles are smaller than a living cell and can be seen only with the most powerful microscopes.
To put this in perspective, a strand of human hair can vary in width from approximately 20 to 180 microns, while the average size is typically 50-70 microns.
One small dust particle seen in a ray of sun equates to approximately 60 microns.
The human eye cannot consistently see objects less than 50 microns in size.
Pollen is approximately 30-50 microns.
Bacteria are approximately 2 to 10 microns in size.
A typical indoor air sample may contain anywhere from 500,000 to 1 million particles per cubic foot of air.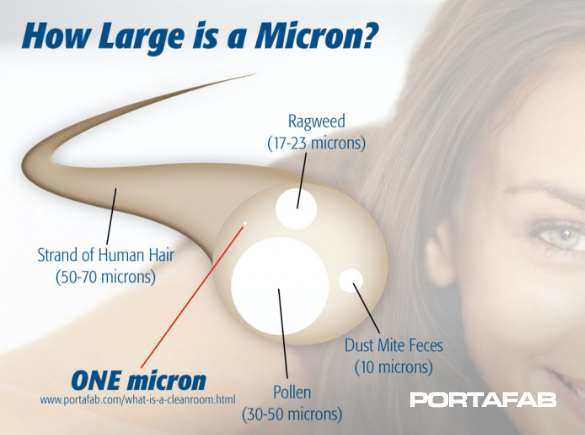 By comparison, an ISO class 5 cleanroom is designed to allow no more than 3,520 particles equal to or larger than 0.5 microns per cubic meter of air. This equates to a Class 100 cleanroom under the Federal Standard 209E, which allows for 100 particles (0.5 microns or larger) per cubic foot of air.
Cleanroom Standards for Classification
For those companies that need to adhere to specific cleanroom design standards, they must understand that cleanrooms can be built and operated to meet different cleanliness classifications, depending on the environmental conditions required for their use. The primary authority for clean room classifications is the International Organization for Standardization or ISO.
ISO 14644-1 Cleanroom Standards

Class

maximum particles / m3

FED STD 209E
equivalent

≥0.1 µm

≥0.2 µm

≥0.3 µm

≥0.5 µm

≥1 µm

≥5 µm

ISO 1

10

2.37

1.02

0.35

0.083

0.0029

ISO 2

100

23.7

10.2

3.5

0.83

0.029

ISO 3

1,000

237

102

35

8.3

0.29

Class 1 Cleanroom

ISO 4

10,000

2,370

1,020

352

83

2.9

Class 10 Cleanroom

ISO 5

100,000

23,700

10,200

3,520

832

29

Class 100 Cleanroom

ISO 6

1.0×106

237,000

102,000

35,200

8,320

293

Class 1,000 Cleanroom

ISO 7

1.0×107

2.37×106

1,020,000

352,000

83,200

2,930

Class 10,000 Cleanroom

ISO 8

1.0×108

2.37×107

1.02×107

3,520,000

832,000

29,300

Class 100,000 Cleanroom

ISO 9

1.0×109

2.37×108

1.02×108

35,200,000

8,320,000

293,000

Room air
(µm denotes micron particle size)
ISO 14644-1 classifies a cleanroom based on the size and number of airborne particles per cubic meter of air (see chart above).
Prior to the implementation of ISO 14644-1, US Federal Standard 209E set the industry guidelines for cleanroom classification, and denoted the number of particles 0.5µm or larger per cubic foot of air. For instance, under FED-STD-209E, a "class 1000 cleanroom" would indicate 1,000 particles 0.5 µm or smaller in each cubic foot of air. FED-STD-209E was officially cancelled on November 29th, 2001, though both standards are still widely used.
Save Costs with a Controlled Environment
One of the reasons for the development of the ISO standards was to accommodate an environment called "ISO Class 9" which was never a cleanroom classification before. This classification translates roughly into what the pharmaceutical industry calls a "controlled and classified area."
By controlled and classified, this means that it is controlled to a particle level (via HEPA air filtration), its controlled to the temperature and humidity that has been specified, but it's not classified in terms of the particle count. A "controlled and classified area" is pressurized, it features temperature control and the air is filtered. It is just not specified in terms of the amount of and size of particles within a given volume of air.
In many cases, this type of environment is all that a client needs in terms of a "cleanroom". If a company is not careful, they can end up building a cleanroom far beyond their actual requirements and there are dramatic costs involved with doing that.