"Do I need a cleanroom, or just a "cleaner" room?"
The word cleanroom can immediately sound like something more complicated than it really is. Though most might picture a highly sophisticated enclosure with occupants dressed in full containment gowning when they hear the word "cleanroom", the term can actually take on a variety of meanings.
Even though PortaFab's cleanroom systems can be used to create highly-advanced critical environments, that type of application is typically a smaller percentage of the cleanroom market that we serve. The majority of our work involves the creation of modular environments that allow our end-customers to:
Contain processes
Enclose machinery or equipment
Adhere to regulations governing safety and quality
The above solutions allow our clients to enhance operational efficiency, increase product quality and improve throughput. Below are a few of the more common requirements for controlled environments and for more specialized cleanroom environments.
Process and Machine Enclosures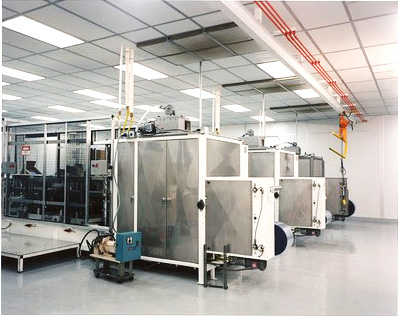 Injection Molding Cleanroom built with PortaFab modular building systems.
Modular wall systems are ideal for building enclosed environments to house machinery, specialized equipment and specific processes including:
Injection Molding Rooms
Quality Control & Inspection Rooms
Sensitive Goods & Equipment Storage
Printing Rooms
PortaFab's modular wall systems are available in a number of panel finishes including vinyl, painted steel, aluminum or a fiberglass reinforced plastic (FRP) finishes that provide environmental control from noise, temperature, humidity and particulates. They can also accommodate oversized roll-up or bi-parting doors to facilitate the movement of large equipment and materials in and out of the controlled environment.
Medical Device Packaging & Manufacturing
PortaFab's controlled environments offer an ideal solution for medical device packaging, drug bottling, filling and similar applications within these markets.
Our cleanroom walls are available in a wide range of finishes including fiberglass reinforced plastic (FRP), epoxy painted aluminum and stainless steel. These durable walls and ceilings provide a smooth surface for cleaning and disinfection agents, while also featuring:
Rigid construction to withstand damage due to personnel, equipment, and cleaning and disinfection agents
Smooth surfaces that will not harbor dirt and other contaminates
Automatic sliding doors to accommodate moving large equipment and materials in and out of the controlled environment.
Regulatory Protocols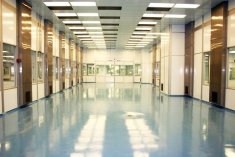 Pharmaceutical Production & Packaging Facility
Strict guidelines by the FDA ensure that medical equipment are fabricated, prepared and packaged in accordance to strict environmental regulations.
Modular building systems can also be used to construct sophisticated critical environments that maintain extremely tight tolerances, yet can be moved or relocated at any time with minimal plant disruption. End applications include:
Drug Packaging, bottling and filling
Medical Device Fabrication and Packaging
Research Labs
Sensitive Equipment & Supplies Storage
Create Controlled Environments with Modular Building Systems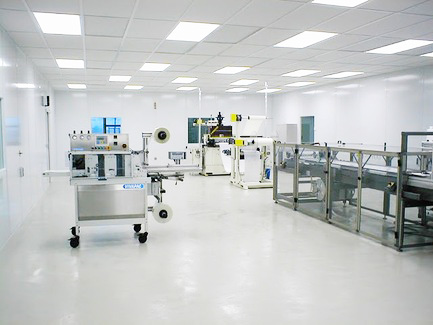 Environmentally controlled area for sensitive printing process and equipment.
Do you need to maintain greater control over environmental conditions like air quality, humidity and temperature? Do you need to segment areas of your operations to restrict access and enhance safety and security?
A growing number of medical and pharmaceutical companies have turned to modular building systems to create controlled environments that
Help improve product quality
Maintain product and process consistency
Increase product yield
Enhance safety and security
Increase Customer Base
Featuring three different modular cleanroom wall systems from PortaFab and an unlimited number of configurations, we make it easier and more cost-effective than ever to create ultra-clean facilities that meet the critical environmental conditions demanded in many industries.
Whether you need a Class 100 cleanroom for the packaging of pharmaceutical supplies or just want to achieve better environmental control in a manufacturing plant, we have a solution.
Find a Cleanroom Dealer near you or you can request a cleanroom quote here.