19 Pre-Engineered
Booth Designs
PortaFab offers 19 standard sizes that range from 3' x 4' to 8' x 16' with a choice of three roof styles. Standard aluminum models are typically shipped within 4 to 6 weeks and can be operating within minutes of delivery.
Swing door sizes range from 3'x6' to 8'x16'
Sliding door sizes range from 3'x5' to 8'x16'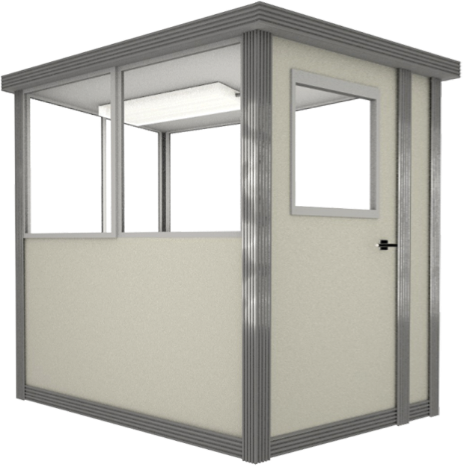 Sizes for Any Application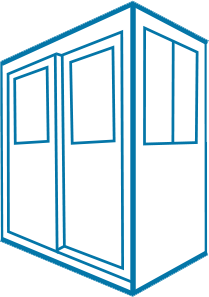 3' x 5' Sliding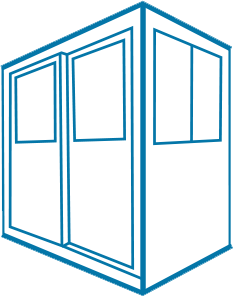 3' x 6' Sliding*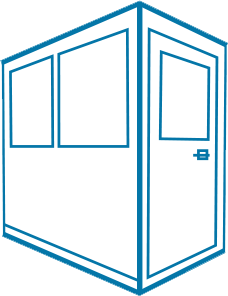 4' x 3' Swing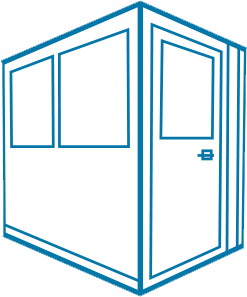 4' x 4' Swing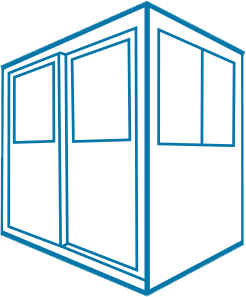 4' x 6' Sliding*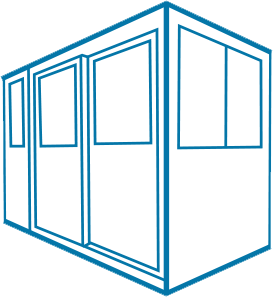 4' x 8' Sliding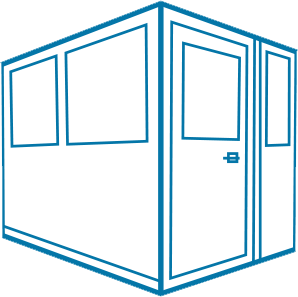 5' x 6' Swing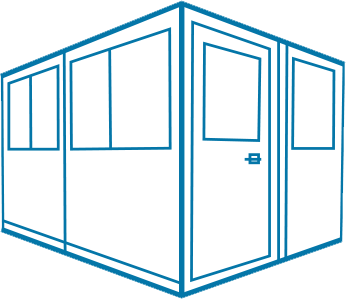 5' x 8' Swing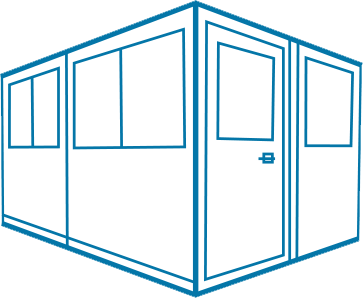 5' x 10' Swing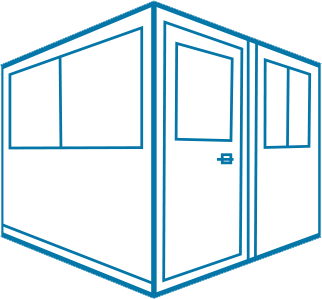 6' x 6' Swing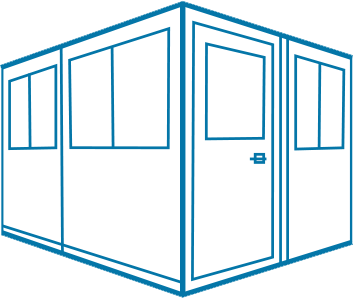 6' x 8' Swing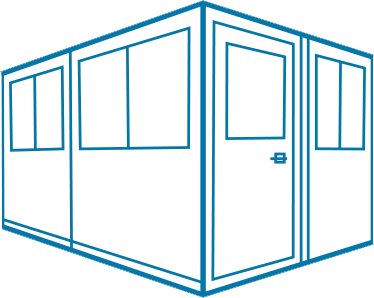 6' x 10' Swing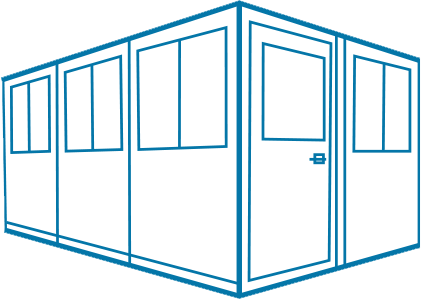 6' x 12' Swing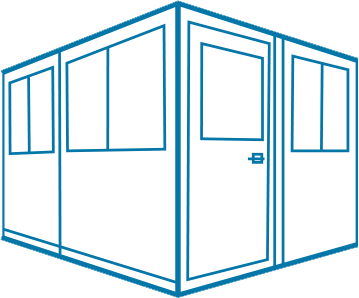 8' x 8' Swing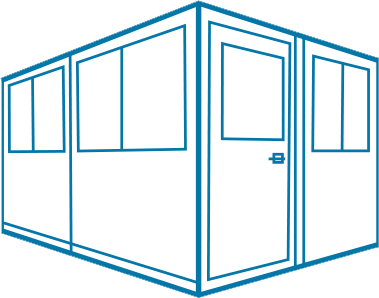 8' x 10' Swing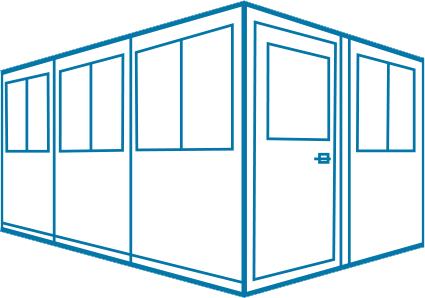 8' x 12' Swing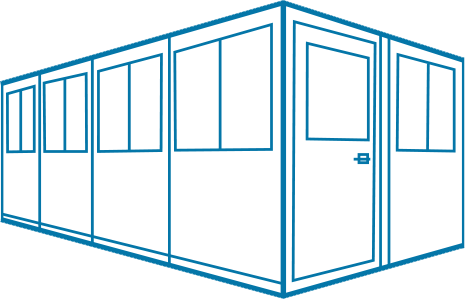 8' x 16' Swing
Superior Construction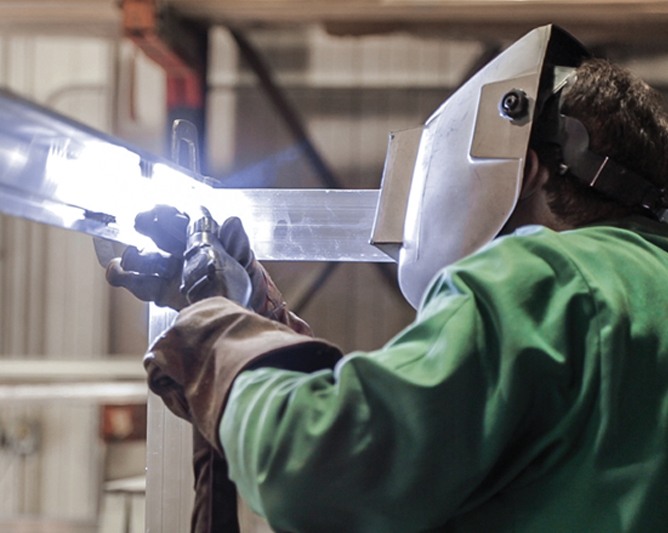 Fast, Affordable Solutions
Pre-assembled booths provide fast and affordable solutions for a wide range of applications. We lead the industry with our line of highly durable, all-aluminum structures.
Complete and Ready to Use
All booths are shipped fully equipped and ready for instant use. They can be installed almost anywhere and can be easily relocated if your needs change.
Additional Features
All-welded aluminum construction
Full 360° visibility
Double-sliding tempered safety glass windows
Electrical outlets and lights
Heavy duty doors
Specifications & Options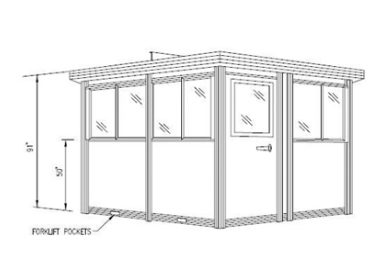 Visit our booth specifications page for an overview of our booth specifications and available options. You can also feel free to download our general booth specification sheet for a brief overview.
Photo Gallery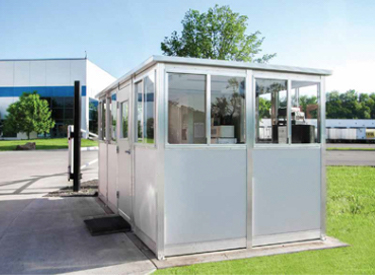 PortaFab's pre-assembled booths can serve a wide spectrum of applications ranging from parking lot booths and security booths to ticket booths and equipment enclosures. Click to view our complete gallery.
Shipping & Installation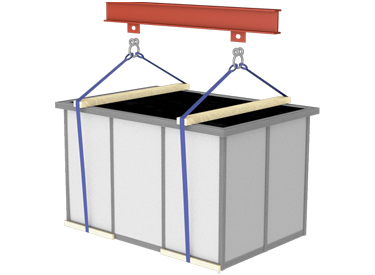 Most PortaFab booths are shipped fully assembled and ready for immediate occupancy. One can typically be using his/her new booth within minutes of delivery.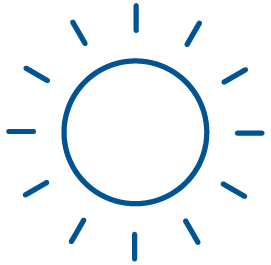 Now with Solar Powered Options
Enjoy the Advantages of Solar Power
PortaFab booths can now be outfitted with solar powered options. For outdoor booth applications, solar panels can be placed in virtually any area of the roof to power your booth's lighting, HVAC system, and more. Consult our factory for more information on solar powered options.