In addition to the standard booth options and accessories, there are additional accessories that can be added to any booth including: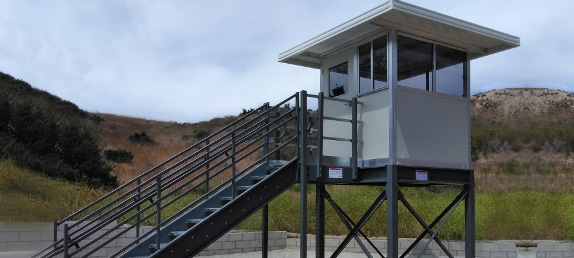 Platforms or Mezzanines
PortaFab modular buildings can be easily integrated with standard platforms or mezzanines to create fully functional observation towers.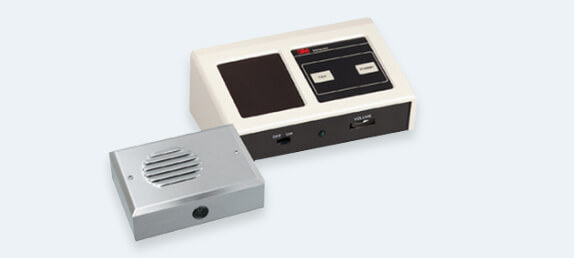 Intercom System
Intercom systems can be added to fixed windows in order to enable conversations without creating a hole in the window like is done with the ticket windows.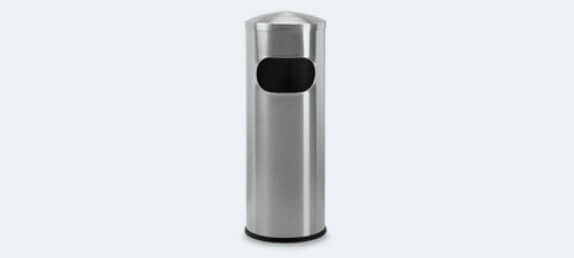 Trash Containers
Trash containers can be shipped within the booth to be delivered and set up at the time of installation.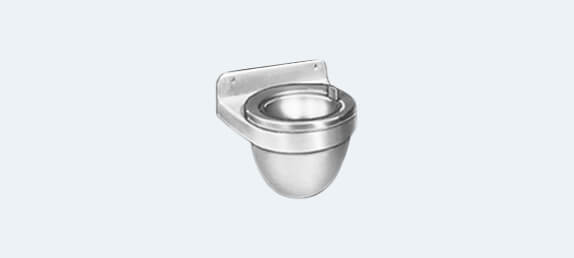 Wall-Mount Butt Concealing Container
To keep butts out of sight, this container has a split-top bowl with a lever that empties the butts into its removable receptacle. Container has a Type 304 stainless steel housing and split-top bowl. The receptacle is aluminum. Mounting fasteners are included. 9.5" Diam. (9"Ht x10"Dp)