As the focus on achieving quality and consistency throughout an entire operation continues has grown, so has the need for environmentally controlled packaging rooms. Whether you need to comply with a specific ISO cleanroom standard or just want to house your packaging operation in a more controlled environment, PortaFab can help.
Common Applications
There are many industries that utilize environmentally controlled packaging rooms and packing areas to ensure quality and consistency. Common applications include:
Medical Products and Components
Food Packaging
Electronics
Pharmaceuticals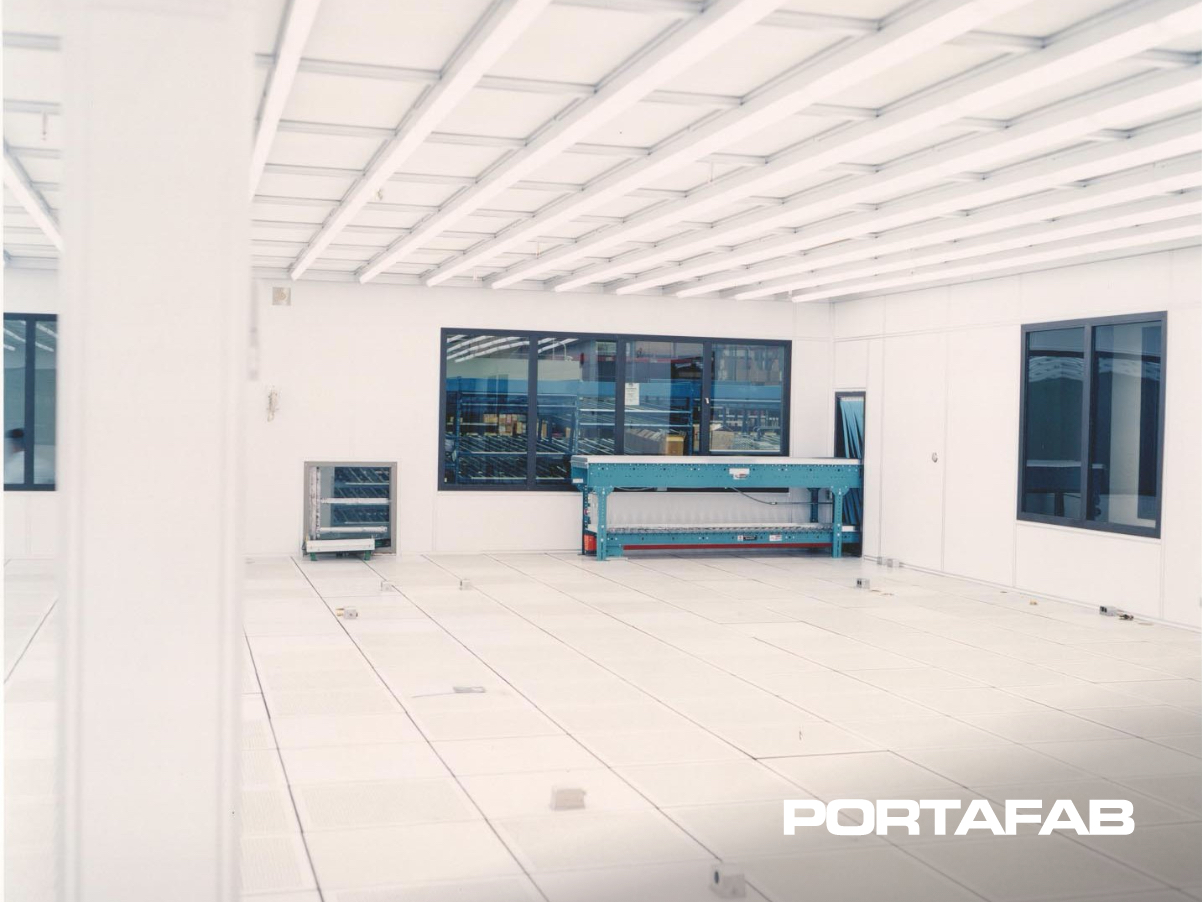 Demising Walls for Environmental Control
PortaFab's modular building systems are used to create demising walls between the manufacturing and packaging processes to achieve better environmental control.
A Case in Point - Crown Holdings
Crown Holdings, based in Philadelphia, PA, is a leader in metal packaging for the food, beverage, household, industrial, health, and beauty industries. The company manufactures cans, closures, other aerosols, beverage, food, and specialty packaging items that are made out of metal.
The company needed to construct an isolated room that would comply with EPA regulations related to VOC's in the air generated by its baby food can lid printing and manufacturing room. Crown Holdings is committed to the environment and green initiatives so the company explored the benefits of modular construction vs. traditional construction methods. Benefits include:
Divided packaging area from the rest of the facility
Contained noise and particles
Operator could oversee production from outside of packaging area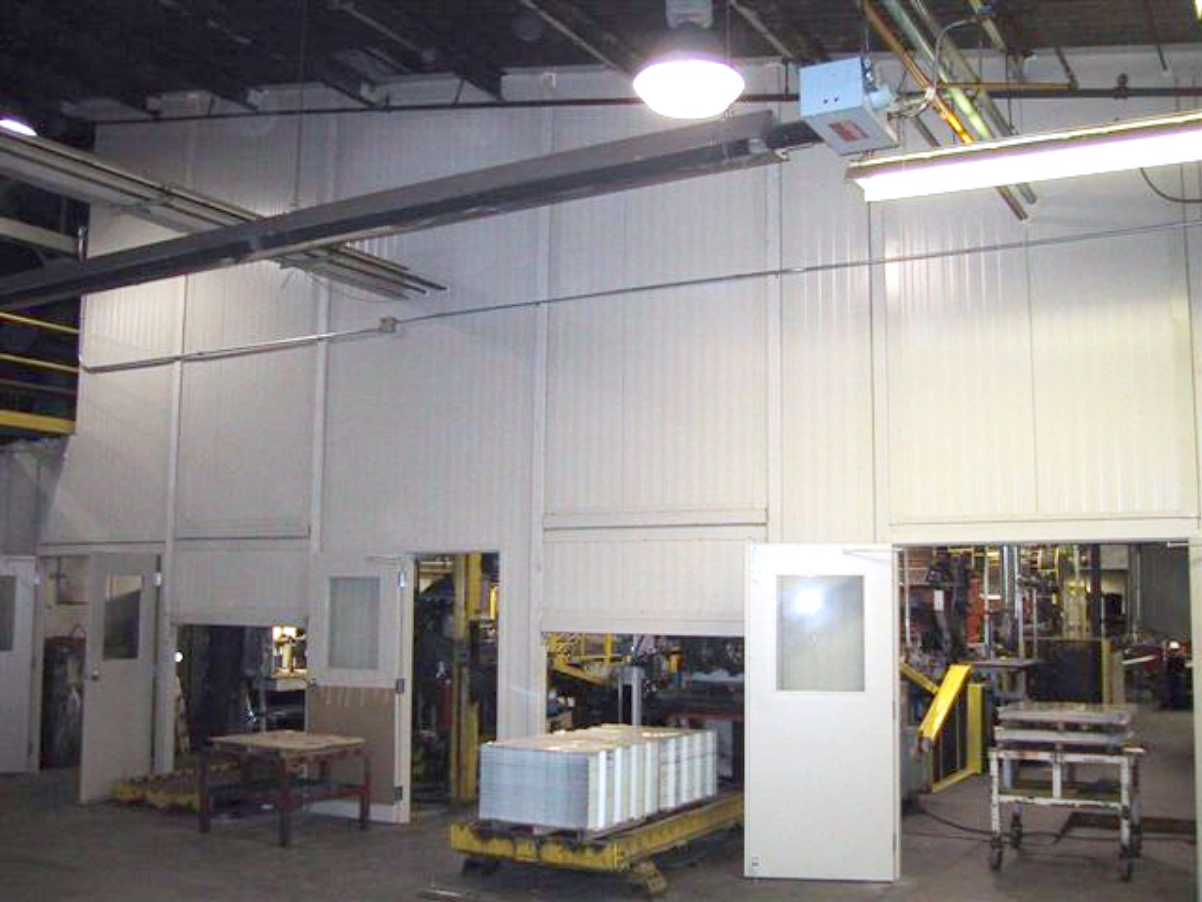 Photo Gallery