PortaFab's OmniFlex wall system integrates with the free standing wall support component to create self supporting walls virtually anywhere. And meeting the 5 lb. per lateral load requirement for walls over 60", these walls are sturdier than standard office wall partitions and can stand up to wear and tear.
The OmniFlex System
For office or industrial spaces, free standing walls can be more effective than traditional walls for a variety of reasons including:
Reduced installation time and less disruption to work space.
Reduced cost and materials.
Integrates with existing light and HVAC designs.
More durable than traditional office partitions.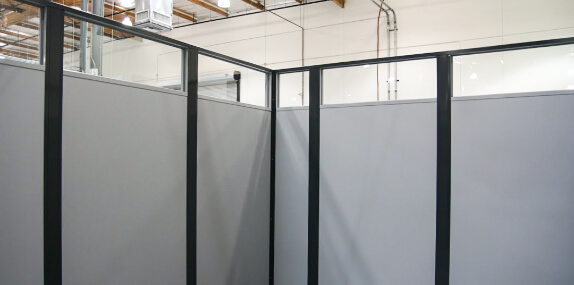 Wall Support
Innovative modular design allows walls to incorporate a variety of composite wall panels with or without windows.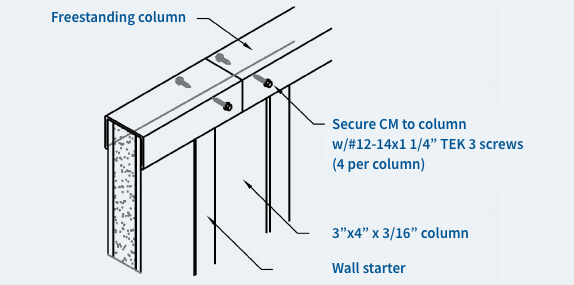 Cornice Mold
The 14 gauge steel top cap helps provide durability and support for even the toughest industrial applications.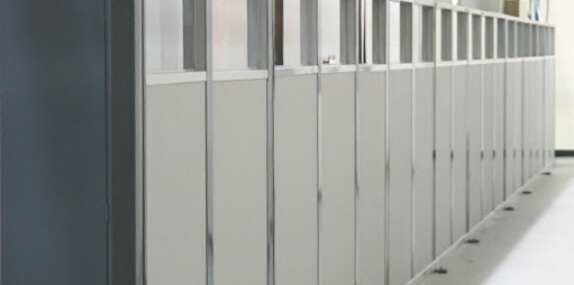 Floor Track
PortaFab's freestanding walls feature a heavy-duty, 24 gauge floor track that integrates seamlessly with our OmniFlex wall system.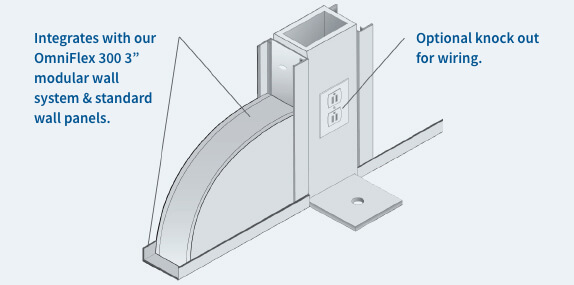 Floor Anchor
Provides necessary stability to meet 5 lb. per square foot load requirement.
Common Applications