Fab Labs - Digital Fabrication Laboratories
Modular Laboratories for Fabrication
PortaFab modular systems are perfectly suited to create the ideal environment for Fab Labs and other types of laboratories that house equipment for digital fabrication, including:
Laser Engravers
3D Printers and Scanners
Electronic Cutters
Milling Machines
Textile and Fabric machines such as embroidery and sewing machines
Electronic Resources such as soldering stations
Graphic Drawing Tablets, Scanners and Printers
Woodshop tools such as drill presses and saws
Our Fab Labs systems can be equipped with environmental control and air filtration systems to ensure the room is maintaining optimal temperature and contaminant levels required to keep the machinery operating at peak performance.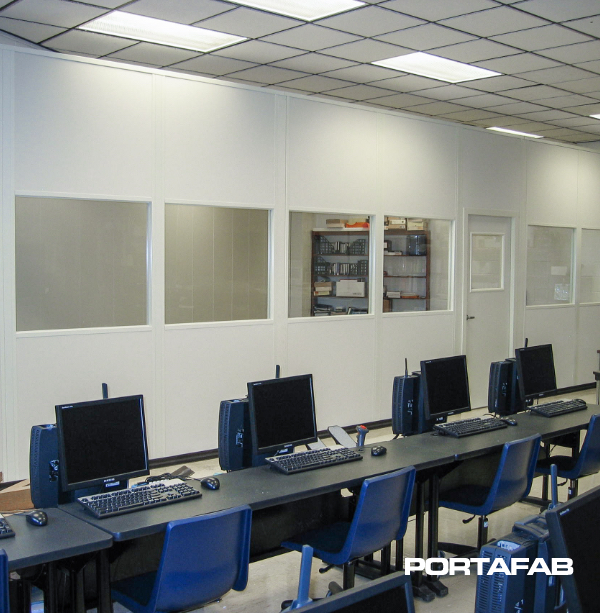 The Modular Advantage
These modular systems can also be outfitted with a variety of wall panel options to:

reduce noise leakage

facilitate minimal residue buildup
easy cleaning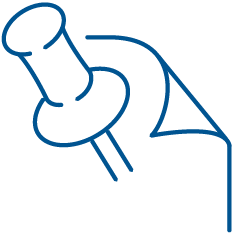 Case Studies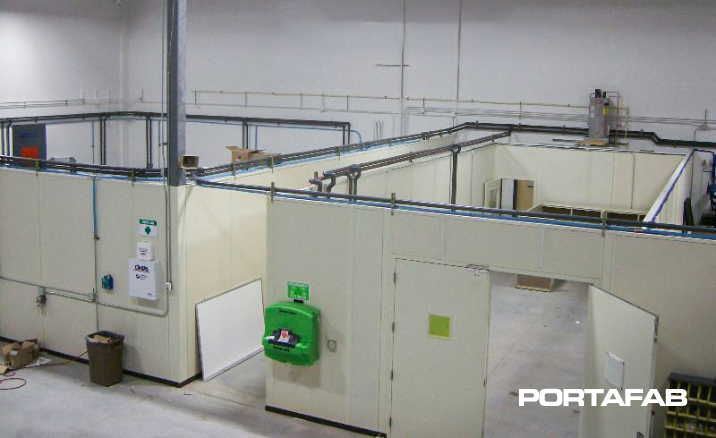 Case in Point #1
Innovative Laser Technologies is a world-wide leader in the design and build of laser workstations and laser machinery in order to meet an assortment of manufacturing needs within a variety of industries. ILT required the construction of a structure to house their laser workstations. The challenges included:
The structure would need to serve as a protective barrier for personnel.
ILT's structure would have to meet specific safety precautions and codes.
The structure would also need optimal lighting and an emergency sprinkler.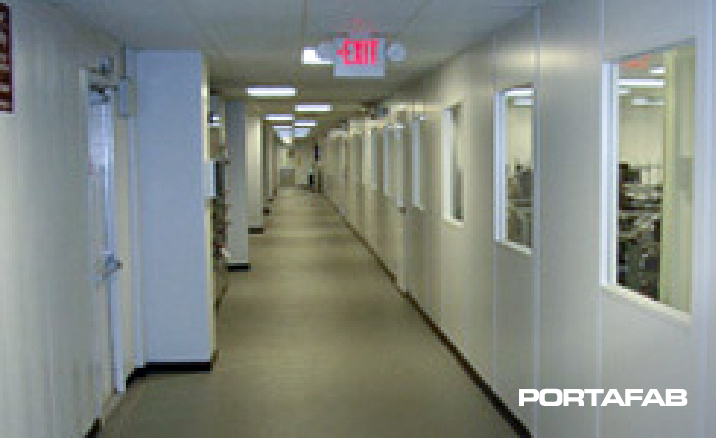 Case in Point #2
Pioneer Electronics is a leading manufacturer of stereo products for the car, home and business markets, with high profile clients around the world including Lexus and Toyota. They required an enclosure to control and elimante dust and airborne particles from their manufacturing process. The challenges included:
High-efficiency particulate air (HEPA) filters to eliminate particles.
Wall panels with excellent thermal insulation to control air temperature.
Steel wall panels to reduce the formation of dust and other particles.