360° Viewing
PortaFab booths are outfitted with windows in every panel to ensure 360° viewing. You can choose from sliding, fixed or ticket windows in a variety of glazing options and placements.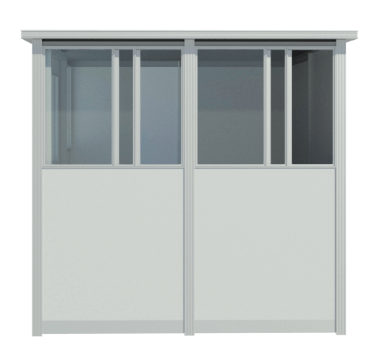 Sliding Windows
Standard windows are heavy-duty, sliding windows that are lockable and pile weather-stripped. These allow for maximum air-flow and convenience. Optional window screens are also available.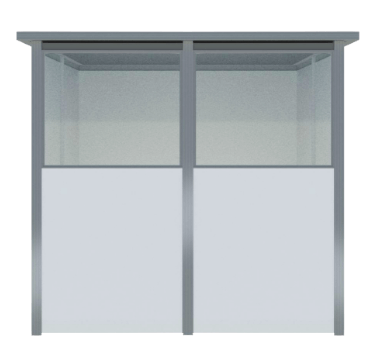 Fixed Windows
Pre-assembled buildings can also be outfitted with heavy-duty fixed windows that provide an added level of security while still providing a 360° view.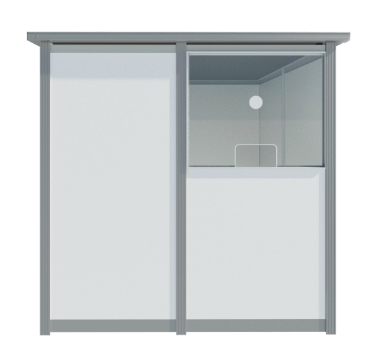 Ticket Windows & Solid
Other options include ticket windows and solid panels that are ideal for booths that will be placed against a solid wall or that feature closets or bathrooms.
Additional Options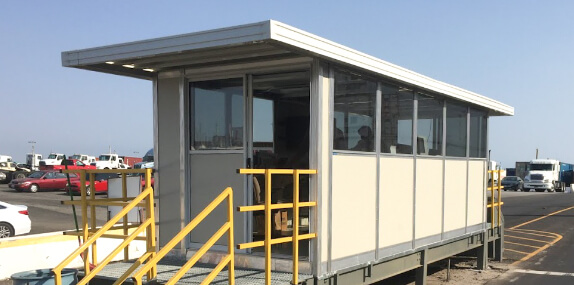 Glazing Options
Standard glazing is 1/8" clear-tempered safety glass, but other options are available.
1/8" Tinted safety glass
1/8" Clear acrylic glazing
1/4" Tinted acrylic glazing
1/2" Clear insulated glass
1/2" Tinted insulated glass
1/4" Clear polycarbonate
1/4" Tinted polycarbonate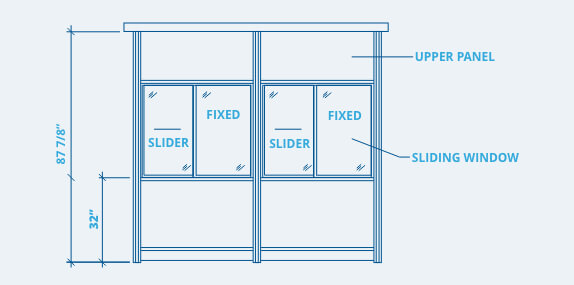 Window Placement Options
Standard placement is 50" from the base of the booth exterior or 44" from interior floor. Custom placement options are available.
As an optional placement, windows can be lowered within the panel to 32" from the floor - more typical of a desk height level.