Enclosing paint systems is often essential for containing fumes, filtering VOCs and maintaining indoor air quality within a facility. Of course, many painting operations often require a certain amount of flexibility in their design as the items and the volume of items being painted changes over time.
Modular Wall Systems for Paint Finishing
PortaFab modular building systems provide this flexibility as they can be easily moved to expand or move equipment in and out of completed units. They can also accommodate:
Custom conveyor openings
High-speed doors
Vinyl strips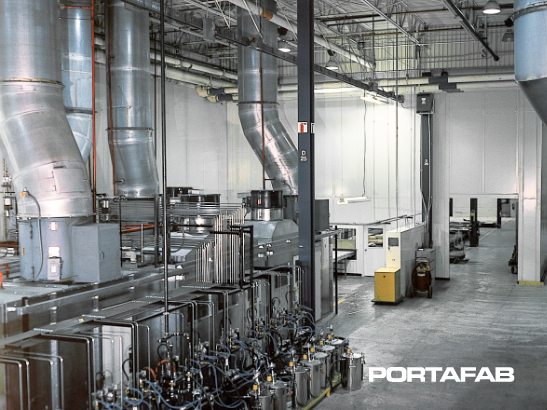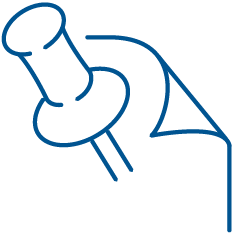 Case Studies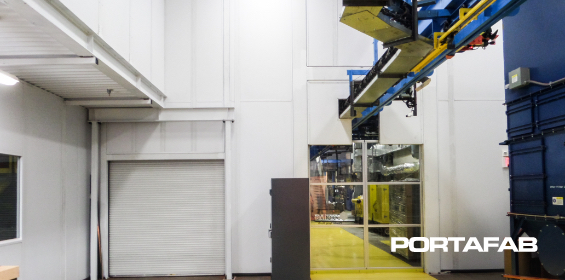 Case in Point #1
Bobcat is a known leader in the design, manufacture, marketing, and distribution of compact equipment for construction, rental, landscaping, agriculture, grounds maintenance, government, utility, industry, and mining.
Our distributor proposed a tall wall modular solution that would meet the client's structural requirements in addition to their desired wall finish and appearance. The benefits provided:
Effective environment control
Timely installation with minimal disruption to plant
Met 24' height requirements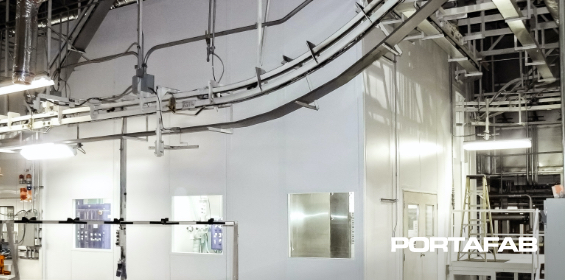 Case in Point #2
Suzuki required the use of PortaFab's Omni wall system in order to enhance its existing paint line process, and improve operations. The wall system would function as a protective barrier around the Suzuki paint process machinery, keeping other equipment and personnel safe from its powder coat applications. Suzuki had strict requirements for the wall system that would be used for this paint booth enclosure. The benefits provided:
Insulated walls for optimal thermal control
Improved product yield
Integration with existing conveyor system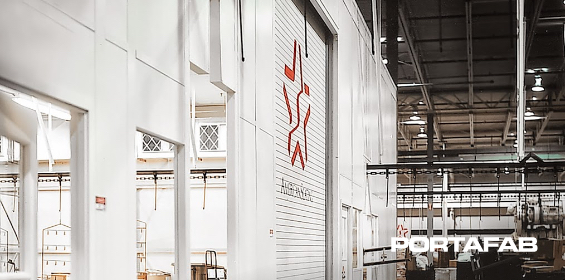 Case in Point #3
American Seating's world-class manufacturing facility in Grand Rapids, Michigan was undergoing changes and needed and environmentally controlled application room to enclose their powder coating process.
American Seating worked with PortaFab's design engineers to create a modular enclosure to their exact specifications. It included a ceiling supported from above, access for large equipment, and custom cut-outs for conveyors and other equipment. The benefits include:
Effective environmental control
Effective sound control
World-class appearance
Photo Gallery