The SteelSpan "all-in-one" panel is an innovative modular wall system that does not require a framing system. Its innovative design is ideal for effectively and economically dividing your plant space from floor to roof or for creating ceilings and roofs in commercial and industrial buildings. The non-combustible panels are constructed of a polyurethane insulating core with excellent insulation values.
An Engineered Solution
The "All in One" Wall System
SteelSpan panels are light weight, yet structurally strong and feature a one-piece construction that makes assembly quick and cost effective.
PortaFab provides the engineering and components needed to provide a complete engineering solution. Standard doors, windows, connectors and other framing components make integrating with existing ceilings, floors and walls seamless.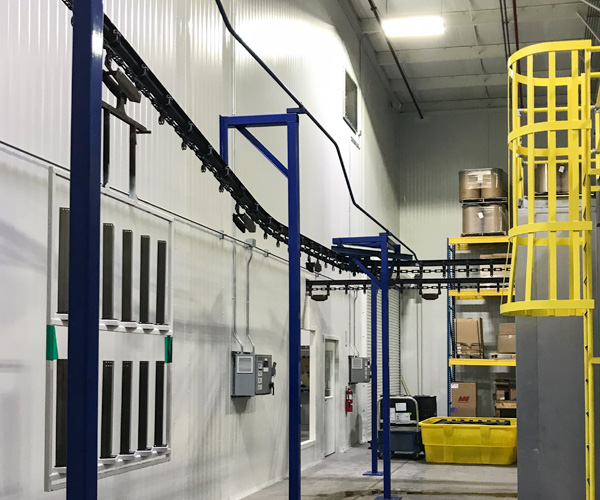 SteelSpan Structural Integrity and Specifications
Despite their light weight, SteelSpan Panels are structurally strong enough for greater heights. They range in thickness from 3" to 6" and are constructed of G-90 galvanized steel with a secure tongue and groove connection.
Core
Foamed-in place, Blister-Free, Non-CFC polyurethane
Panel Thicknesses
3", 4", 5" or 6"
Heights
8' to 50'+
Material and Finish
Corrugated profile, Stucco embossed G-90 galvanized steel (in 26 Ga., 24 Ga., and 22 Ga.) with baked polyester finish. Optional finishes available.
Colors
Standard colors are gray and white. Optional colors can be ordered.


Specifications
| Panel Thickness | STC | R-Value |
| --- | --- | --- |
| 3" | 24 | 22 |
| 4" | 24 | 29 |
| 5" | 24 | 36 |
| 6" | 24 | 43 |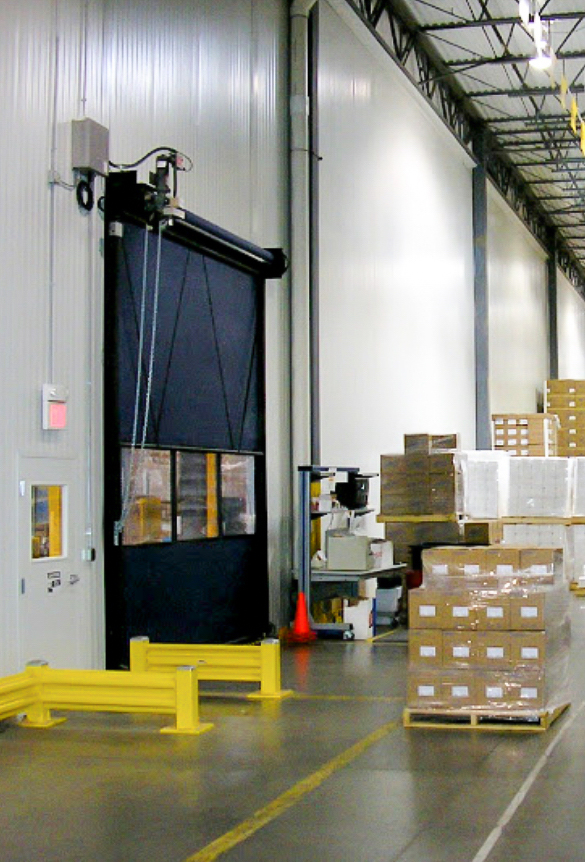 Photo Gallery