Standard & Customizable
Each booth is outfitted with its own circuit breaker box, outlets and switches. All conduit and wiring is surface mounted and installed in compliance with the National Electrical Code using components bearing the UL label.
Booths comes standard with a light switch or pull chain depending on the number of fixtures.
Single-phase 100-amp capacity load center with 70-amp main and 3 circuit breakers
Booths are outfitted with 110-volt 15-amp duplex outlets and a 220-volt 20-amp single outlet as specified
Each booth is equipped with (24" or 48") overhead lighting features. Smaller booths feature a single light while larger booths have up to 4 light fixtures.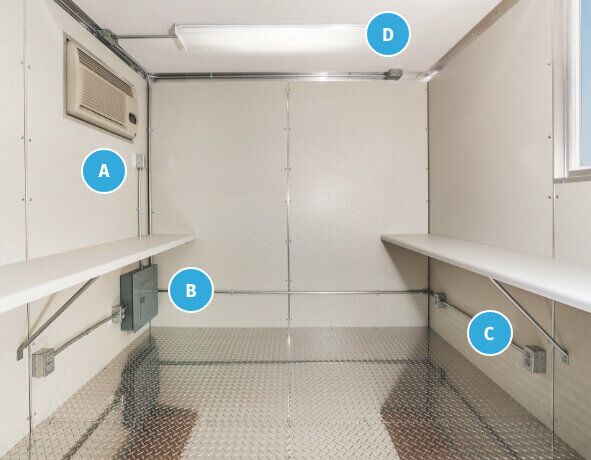 Electrical Component Integration
Electrical components are typically integrated into booths as shown below, but placement can be modified to meet your specific needs.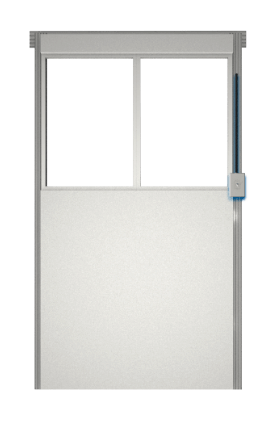 Toggle Switch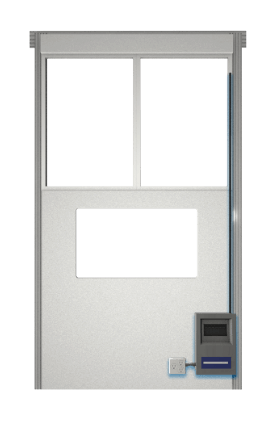 HVAC Cutout & CB Box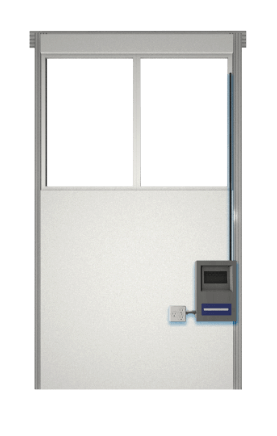 CB Box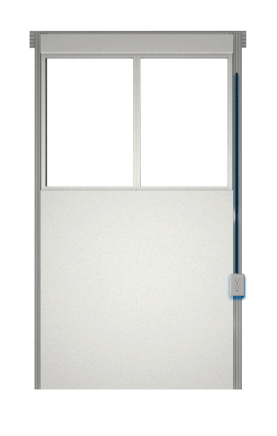 Duplex Outlets
Electrical Access Panel
An optional 4' x 6" electrical access panel can be cut out and installed into the building floor. Location of the cutout is limited to areas that will not interfere with the 4" x 3" base angle supports.

Electrical System Options
200 amp circuit box
Extra 110 volt outlet
Extra 220 volt outlet
Empty conduit runs
GFI outlets
Explosion proof electrical