Using many of our standard, modular building components, PortaFab manufactures preassembled booths or offices that are highly portable in nature. Unlike our typical modular building systems that are easy to "disassemble and relocate," these preassembled buildings feature an all-welded aluminum construction and rugged frame that allows these buildings to be moved throughout your facility - indoors or outdoors - with a forklift.
Typical Applications Include:
Temporary Inplant Offices

Wellness Rooms

Secure Storage Rooms

Truck Driver Waiting Rooms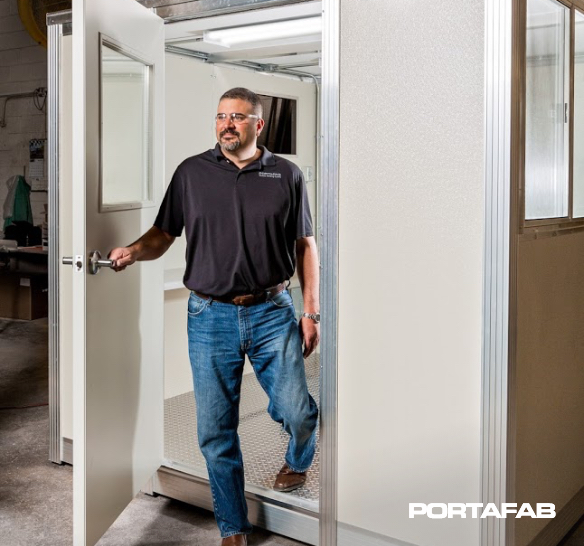 Clean, Comfortable & Movable
Arrives fully assembled and ready
to set in place
Clean, comfortable and climate
controlled space
Pre-wired for simple integration
into facility's electrical system
Create More Usable Space
PortaFab's portable offices and rooms provide a flexible solution for creating more environmentally controlled space within your facility. They are available in multiple standard sizes and can be outfitted with various HVAC systems, shelves and other accessories.
Indoor or Outdoor
Next, our preassembled buildings are designed and manufactured to stand the test of time, even when exposed to harsh weather conditions. This focus on durability has proven to be ideal for those looking to create an office or room that can survive in a rugged industrial environment - faster and more cost effectively than with traditional construction.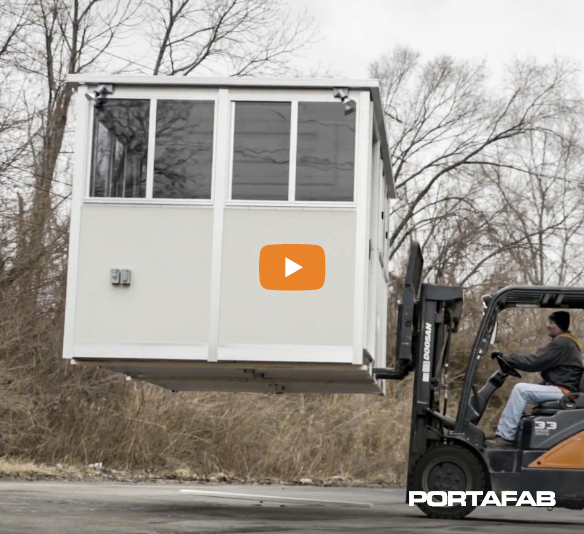 Key Benefits
Pre-wired Electrical
Extremely Portable & Forkliftable
Withstands Harsh Environments
Protects Workers
Integrated Climate Control
Rugged, Durable Metal Frame
19 Standard Sizes
Pre-Engineered Designs
PortaFab's portable offices and booths range from 3' x 5' to 8' x 16' as one-piece units. Custom sizes are also available.
Swing door sizes range from 3' x 6' to 8' x 16'
Sliding door sizes range from 3' x 5' to 4' x 8'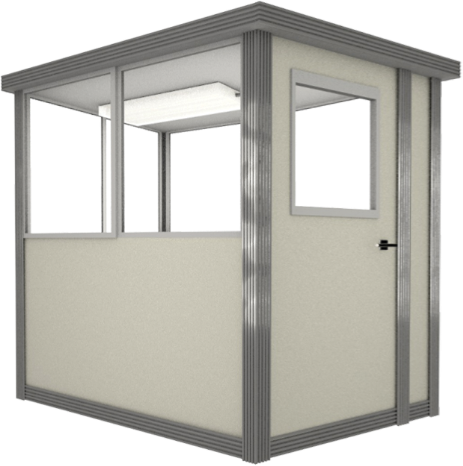 Sizes for Any Application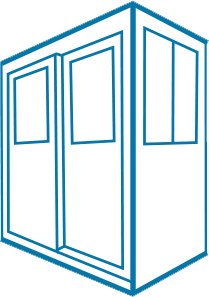 3' x 5' Sliding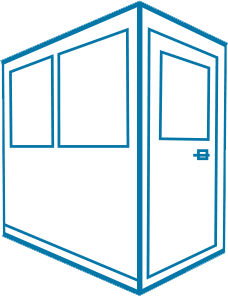 3' x 6' Swing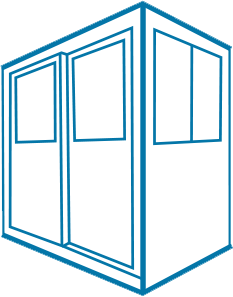 3' x 6' Sliding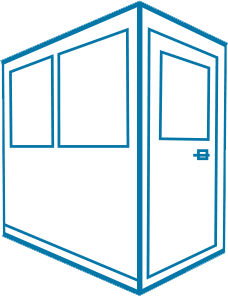 4' x 3' Swing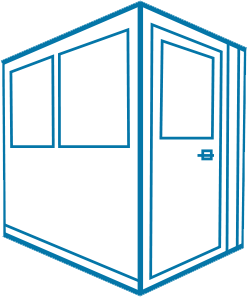 4' x 4' Swing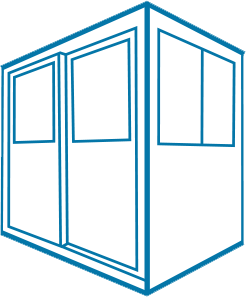 4' x 6' Sliding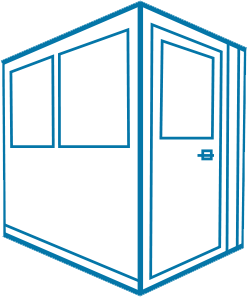 4' x 6' Swing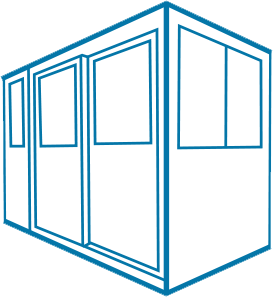 4' x 8' Sliding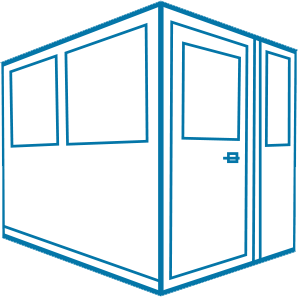 5' x 6' Swing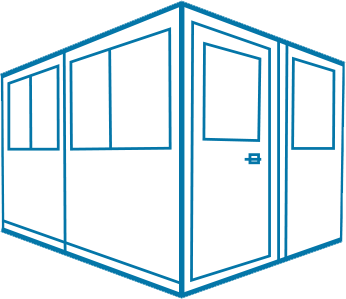 5' x 8' Swing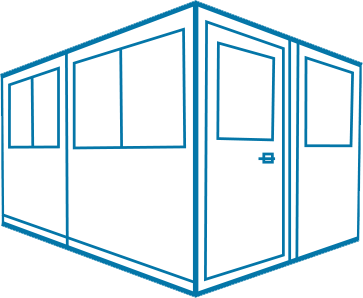 5' x 10' Swing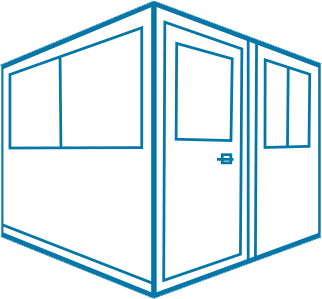 6' x 6' Swing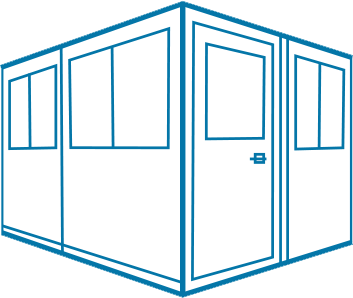 6' x 8' Swing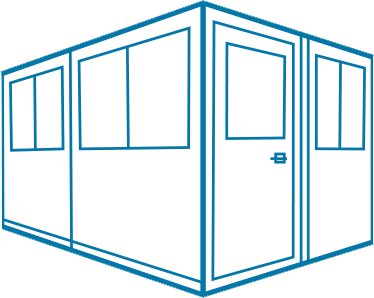 6' x 10' Swing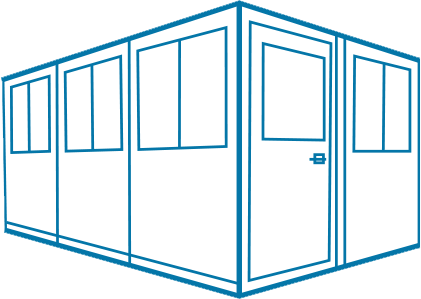 6' x 12' Swing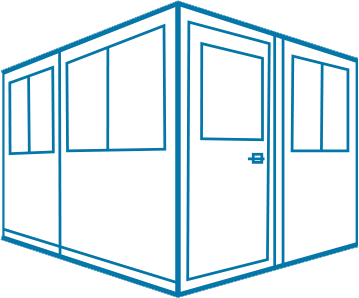 8' x 8' Swing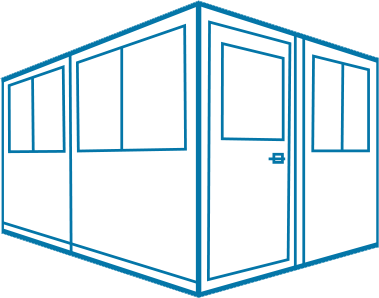 8' x 10' Swing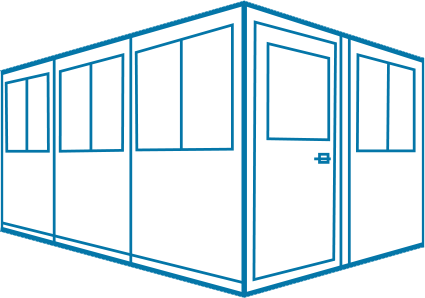 8' x 12' Swing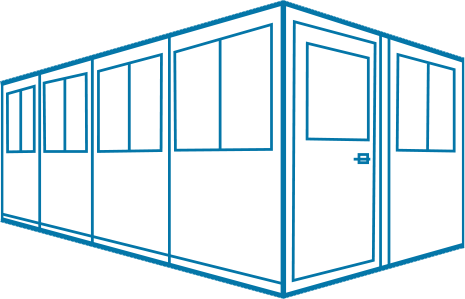 8' x 16' Swing

Another "Relocatable" Building Option
Standard "Modular" Offices
While not as "portable" as our preassembled booths shown above, most of our modular building systems can be disassembled and moved quickly and easily.
30 Standard Sizes – from 8' x 8' to 20' x 40'
8' or 9' wall height
2 Standard Colors – Gray and White
Numerous door, window, HVAC and other options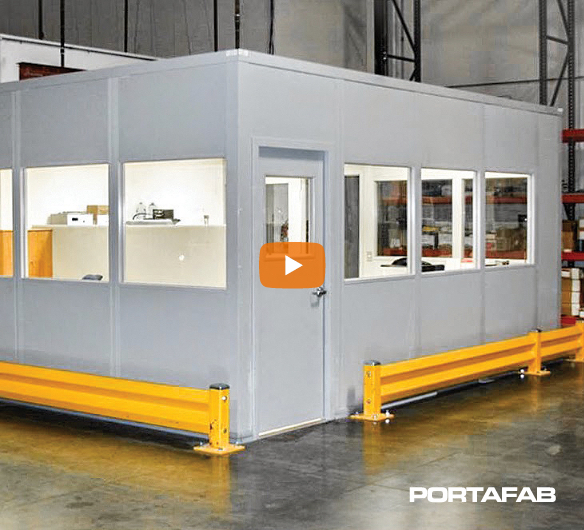 Photo Gallery