PortaFab modular wall systems are perfect for enclosing all types of powder coating operations. The smooth interior wall surfaces are available with anti-static panels that minimize the attraction of powder coatings for efficient and easy cleaning.
Modular Powder Coating Enclosures
The wall systems are pre-engineered to join with ceiling, floor, and mechanical components to provide constant positive pressure, particulate control, and uniform temperature and humidity. The resulting powder coating enclosures can be used in conjunction with solvent recovery systems to control volatile organic compounds (VOCs).
PortaFab walls can also accommodate custom conveyor openings and be moved easily to expand or move equipment in and out of completed units.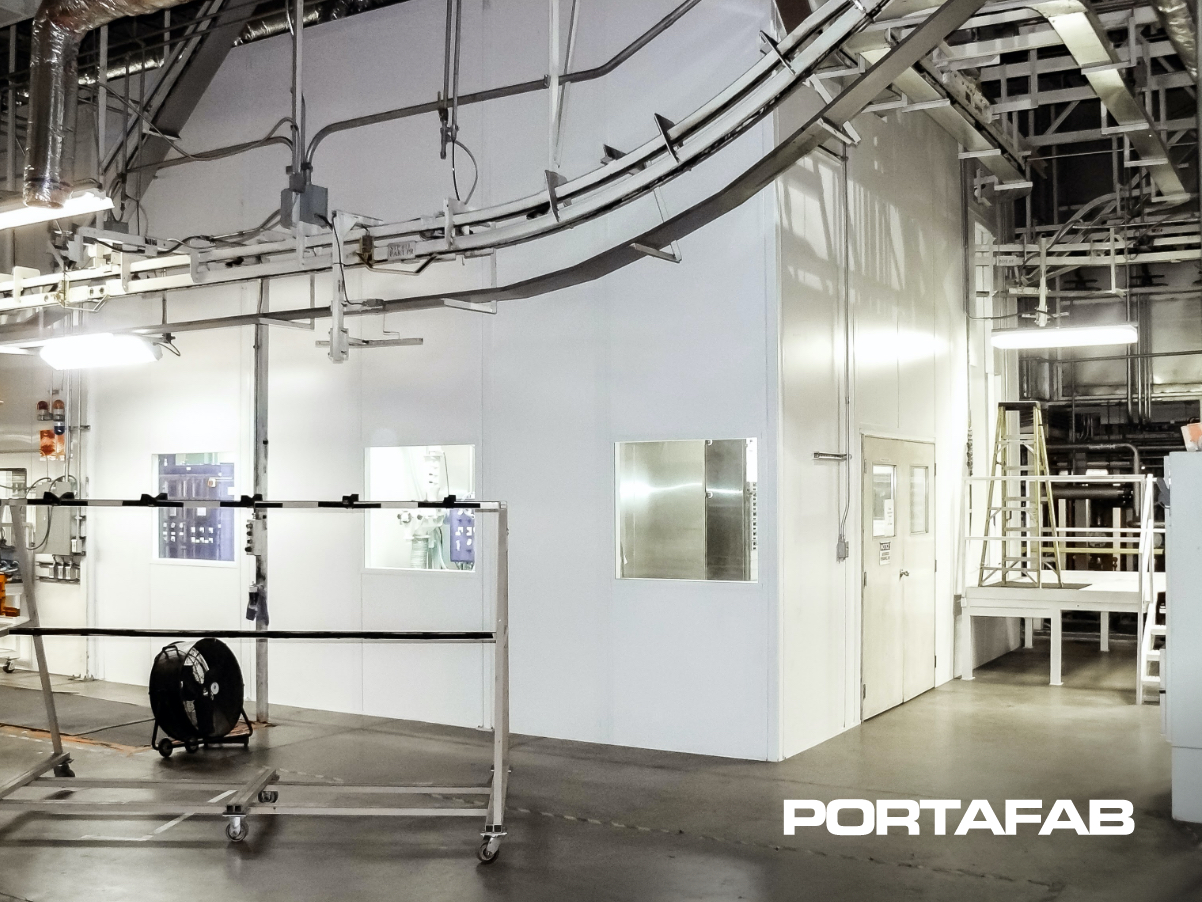 Wall Systems - Controlling VOC's
Controlling volatile organic compounds (VOCs) is important when applying powder coatings to any surface. PortaFab provides wall systems that are perfectly tailored to meet the needs of powder coating enclosures while also ensuring that any volatile compounds are controlled with the use of solvent recovery systems.
Case in Point - Powder Coating Room
American Seating's world-class manufacturing facility in Grand Rapids, Michigan was undergoing changes and needed and environmentally controlled application room to enclose their powder coating process. Benefits include:
Effective environmental control
Effective sound control
World-class appearance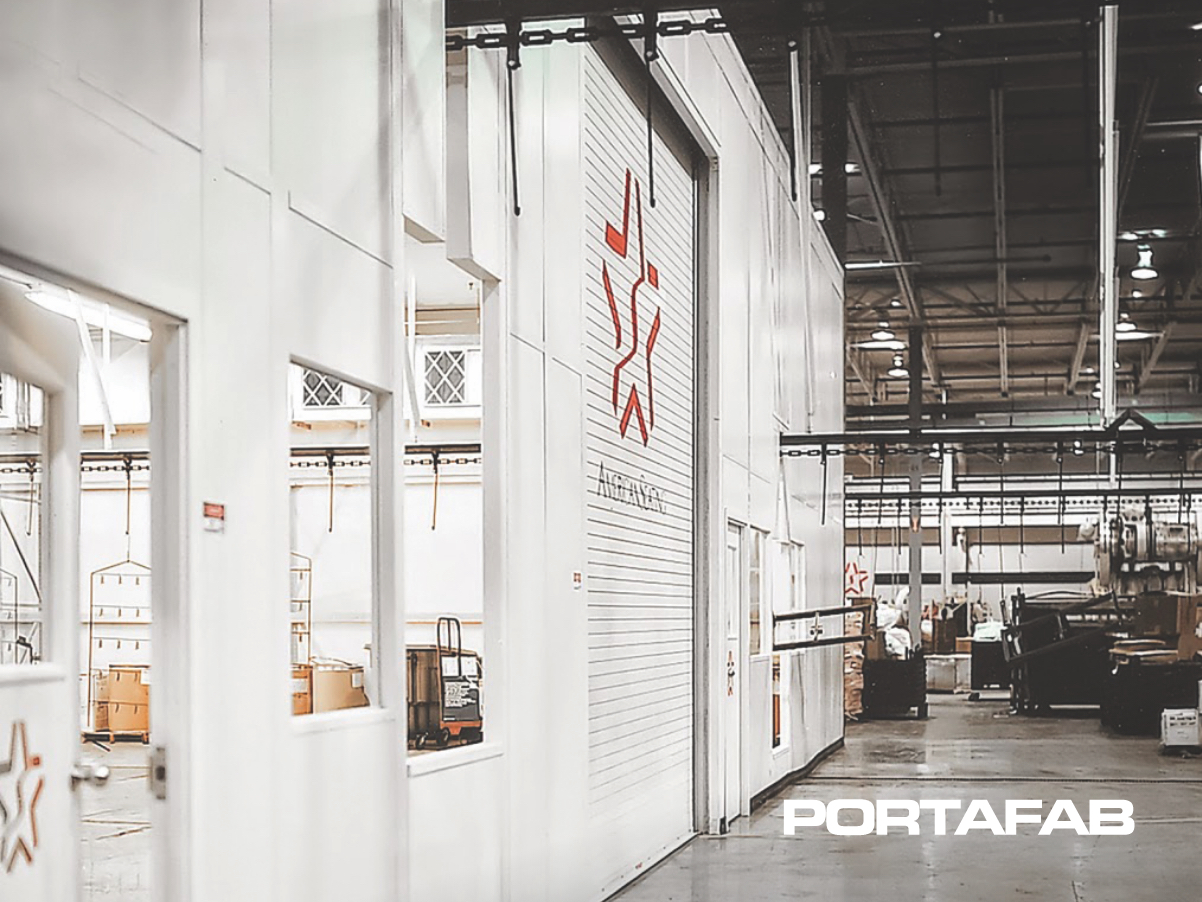 Photo Gallery