PortaFab's modular wall systems can be used to create and integrate locker rooms, changing rooms, and bathrooms into virtually any facility. Locker rooms provide employees with a place to store their personal items and can be paired with additional utilities for them to utilize after their shifts.
Panel Facings for Any Application
PortaFab's innovative post-and-panel design allows users to specify a wide range of wall panels to meet the specific needs of the application. Our FRP Fire & Sound panels are often specified for locker room and bathroom applications as they are ideal for high moisture environments or any application that requires regular cleaning. However, rooms can also be outfitted with panels featuring steel, aluminum and washable vinyl.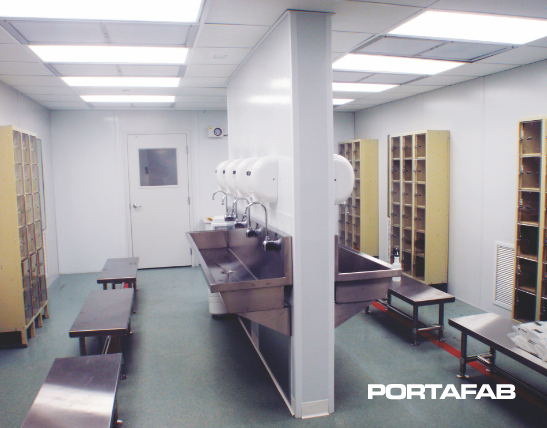 Cleanroom Applications
Gowning Rooms
PortaFab's modular wall systems can also be used to create more environmentally controlled gowning rooms for cleanroom applications that require extremely sterile atmospheres. Our wall systems are designed to integrate seamlessly with the air filtration systems, air showers and other equipment required to meet stringent air quality guidelines.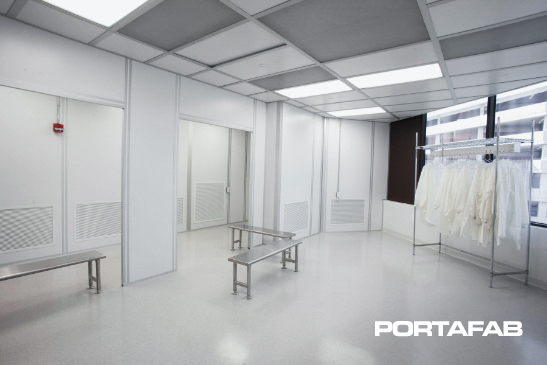 Why PortaFab?
PortaFab Modular Construction vs. Conventional Construction
Versatility
With PortaFab warehouse offices and inplant buildings, one can easily expand, relocate or reuse the systems to accommodate future changes in one's business.
Quick, Clean Installation
Designing and building with modular systems versus traditional construction methods results in a quicker installation project with fewer trades and less material waste, resulting in minimized disruption to the existing operations.
Consistent Quality & Appearance
PortaFab's modular systems feature a rugged construction designed specifically for industrial and warehouse environments while still providing a consistent and attractive appearance .
Low Maintenance
Our durable, prefabricated wall panels require little maintenance beyond an occasional surface cleaning - eliminating costs associated with repainting, repairing and other maintenance associated with traditional construction.

Standard "Quick-Ship" Offices
Warehouse Offices in 5 Days
Our popular "Quick-Ship" program capitalizes on our integrated modular system design and interchangeability of parts which allows us to ship 80% of our in-plant office orders within 5 days of order approval.
30 Standard Sizes – from 8' x 8' to 20' x 40'
8' or 9' wall height
2 Standard Colors – Gray and White
Numerous door, window, HVAC and other options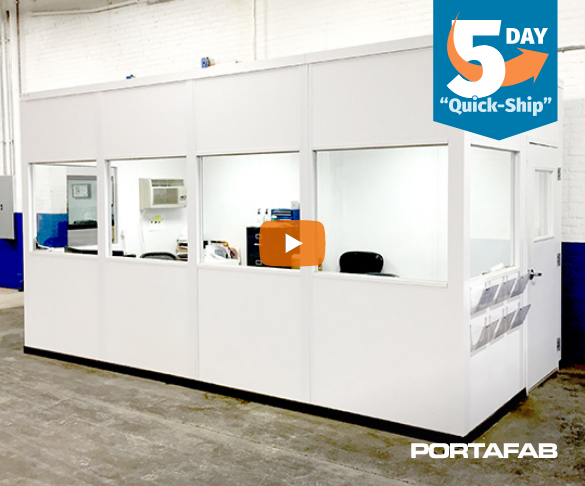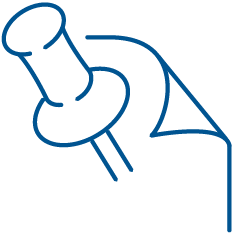 A Case in Point
Precision Foods in New Shorn, IA is a company that specializes in food and beverage products. The facility required a dedicated changing station for entering and exiting in order to meet BRC Global Standards for Food Safety, Level A Certification.
Application
10 x 20 4-wall 2-story
Product
Series 300 3" Aluminum
Framing System
Benefits Provided
Easy to Clean
Maximized Use of Space
Challenge
The client had very little space within their facility to create the changing stations for both women and men.
Evaluation
PortaFab's distributor had recently hosted a training seminar on space utilization and suggested to the client creating a 2-story changing station. 
Solution
The solution was a 10' x 20', 4-wall, 2-story modular building with a 9' lower level walls and 8' upper level.  PortaFab's Series 300, anodized aluminum framing system, was utilized to better meet the cleaning protocol of the plant.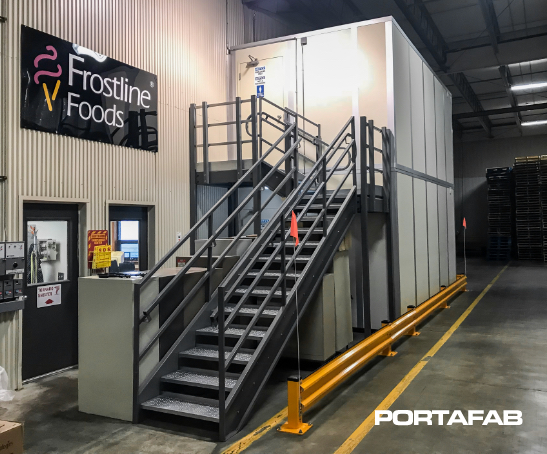 Photo Gallery