Quick Install Isolation Rooms
PortaFab Modular Building Systems are an ideal solution for quickly creating temporary, semi-permanent, and permanent isolation rooms within hospitals and medical centers. As a Clean Build alternative to traditional construction, PortaFab's pre-engineered systems require minimal onsite cutting and fabricating which minimizes contamination threats and helps comply with Class IV ICRA guidelines.
Quick Install

Clean Build
Dustless, Clean Installation
What is an Airborne Infection Isolation Room?
Also known as negative pressure isolation rooms, airborne infection isolation rooms (AIIR) are used by patients for hospitals and medical centers to prevent cross-contaminations and airborne infections from spreading throughout the facility.
These rooms are commonly recommended by the Center for Disease Control and Prevention (CDC) to help protect the public from diseases and infections that spread easily like tuberculosis, measles, and the coronavirus (COVID-19).
Central or point-of-use HEPA filters capable of removing particles 0.3 μm in diameter for supply (incoming) air
Well-sealed rooms

- Proper construction of windows, doors, and intake and exhaust ports
- Smooth, cleanable ceiling tiles
- Walls sealed above and below the ceiling

Ventilation to maintain ≥12 ACH
Directed air flow: design that filters air into one side of room, across patient's bed and then exits on opposite side of room
Self-closing door on all room exits
Back-up ventilation equipment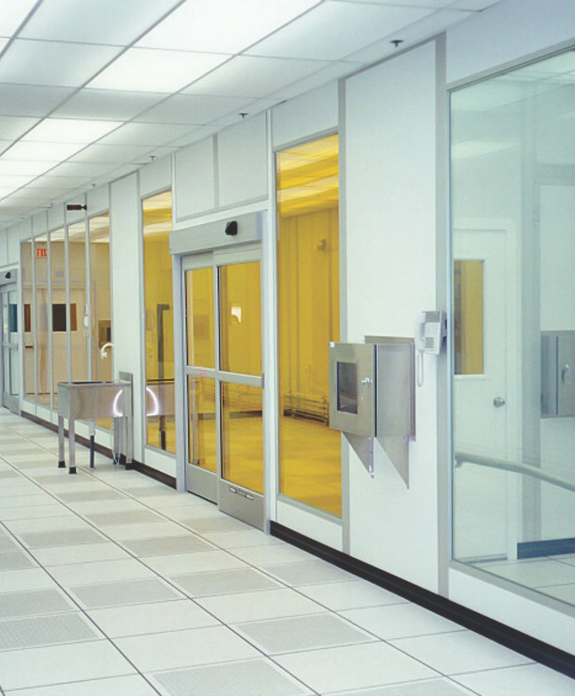 PortaFab Clean Build System
Fast & Easy to Install
Pre-engineered systems can be assembled quickly with minimal training.
Dustless, Clean Installation
Minimal on-site construction and fabrication.
Easy to Clean
Smooth, uniform wall surfaces allow for easy disinfection.
Easy to Configure
Modular components allow for unlimited design potential.
Versatile
Easily expand, relocate or reuse to adjust to changes in demand.
Class "A" Material
Tested in accordance with ASTM E-84 requirements for flame spread and smoke density.
PE Stamped Drawings
Meet stringent construction guidelines including California seismic requirements.
Sound Deadening
Sound attenuation foam core reduces sound transmission.
Our Wall Systems
PortaFab offers two modular cleanroom systems that can be utilized to help facilities meet these strict CDC standards for negative pressure airborne infection isolation rooms and requirements for ICRA Class IV healthcare construction and renovation projects.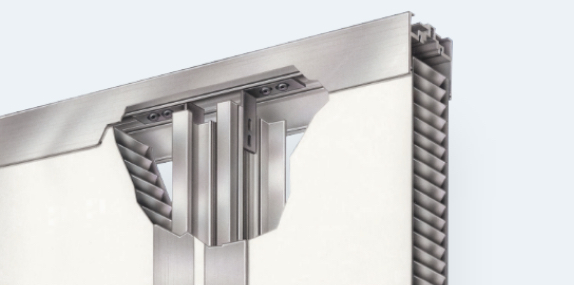 F2000 (Gasketed)
PortaFab's F2000 gasketed wall system is ideal for creating tightly sealed space while still featuring a non-progressive design that allows walls to be relocated without the need to remove adjacent panels, framing studs or ceiling panels.
The F2000 system can be outfitted with durable, aluminum-faced wall panels.
Maximum Height: 12'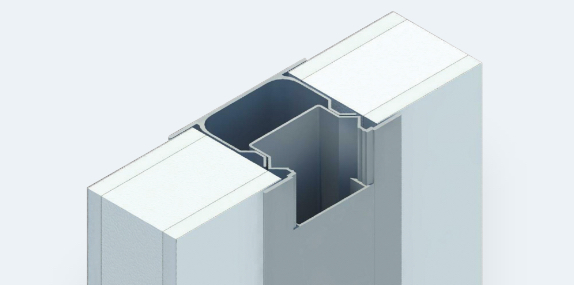 Series 300
Our Series 300 wall system features an anodized aluminum stud construction that provides the quality, appearance and cost savings that make conventional construction obsolete. The non-progressive, post-and-panel design provides maximum versatility and relocatability.
The Series 300 system can be outfitted with our Aluminum-Faced, Class A, Fire & Sound panels for added performance in healthcare applications.
Maximum Height: 17'
Integrated Isolation Room Components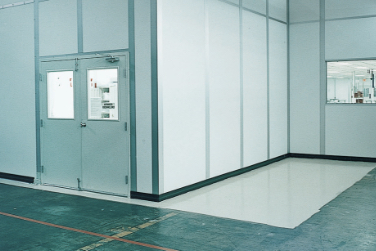 Walls
PortaFab's systems utilize aluminum-faced, class A wall panels that are easy-to-clean, non-combustible and provide excellent sound control.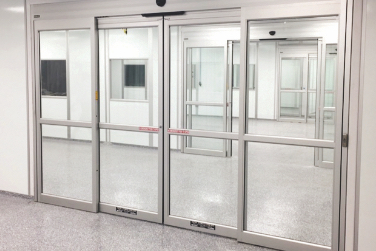 Doors
PortaFab's heavy duty wall systems can accommodate a wide variety of heavy-duty, hospital-grade doors including anti-microbial, stainless steel doors, impact doors and sliding doors for sealing off entire areas.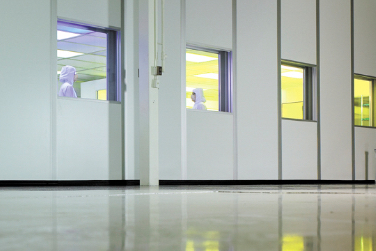 Windows
Multiple window units can be seamlessly integrated into isolation walls including our flush and beveled windows that allow for easy cleaning by eliminating hard-to-clean edges that collect, particles and more.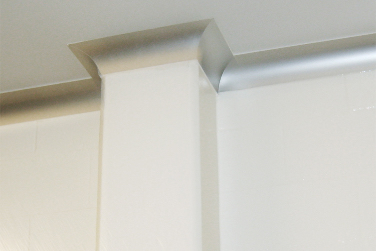 Coving
Radius coving is used to create fully flush corner transitions and seamless wall-to-ceiling and wall-to-floor connections. By eliminating corners, the radius coving system allows for total "cleanability." Wall-to-wall and wall-to-ceiling junctions can be trimmed with an extruded coving that features a large 3" radius.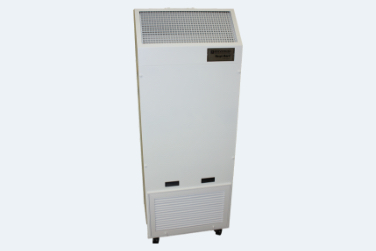 HEPA Filter Units
Rooms can be outfitted with ceiling-mounted fan filter units that are integrated into existing mechanical systems, wall mounted systems or even portable systems like Envirco's Hospi-Gard™ IsoClean™ system shown here.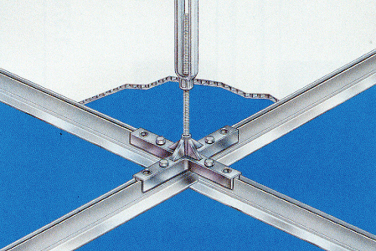 Gasketed Ceiling Grid System
PortaFab wall systems integrate seamlessly with our gasketed, heavy-duty ceiling grid that can support fan filter units, diffusers and light fixtures. The ceiling system creates an air-tight barrier between the space and ceiling plenum to prevent transmission of contaminants into the room.
Get a Quote Today
Allow PortaFab to assist you with the design, construction and installation of a negative pressure airborne infection isolation room that follows the strict standards set forth by the Center for Disease Control and Prevention organization.