PortaFab's prefabricated booths are an excellent option for creating enclosures that protect a wide variety of equipment - in both indoor and outdoor environments.
Customized to Your Needs
Our enclosures can accommodate over-sized roll-up or bi-parting doors to facilitate moving large equipment and materials in and out of the controlled environment. Wall panels are available in a number of finishes including vinyl, painted steel, aluminum, PVC, or a fiberglass reinforced plastic (FRP) finish for outdoor applications. Panelized roof structures are also available to improve insulation and sound control.
Indoor or Outdoor
Enclosures can be environmentally controlled to maximize performance by protecting sensitive equipment from harsh plant or outdoor environments. They often serve as a quick and cost-effective alternative to fiberglass equipment shelters.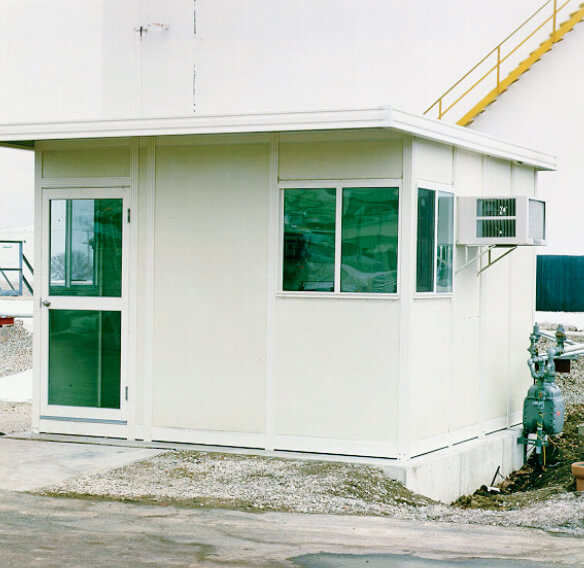 Standard Features
All-welded, all-aluminum construction
Optional, integrated safety glass windows
Standalone climate control systems
Electrical and lighting equipped
Heavy-duty, steel, sliding or swing doors
Multiple roof styles
19 Standard Sizes
From 3' x 4' to 8' x 20'
PortaFab standard booths range from 3' x 4' to 8' x 20' as one-piece units. Custom sizes are also available. Larger sizes may require a two-piece design requiring some onsite construction.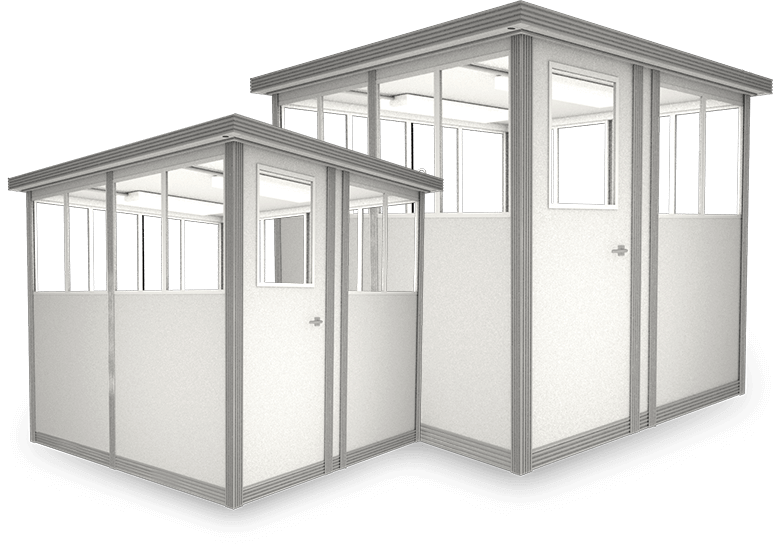 A Case in Point
Modular Communication Closets
See how a major automobile manufacturer used PortaFab equipment enclosures to create communication closets to house the electrical communications and networking processes for automated robots and other automated systems within the facility.