Step 1: Choose a Configuration
Depending on where you plan to use your new office, there are 6 common configuration options: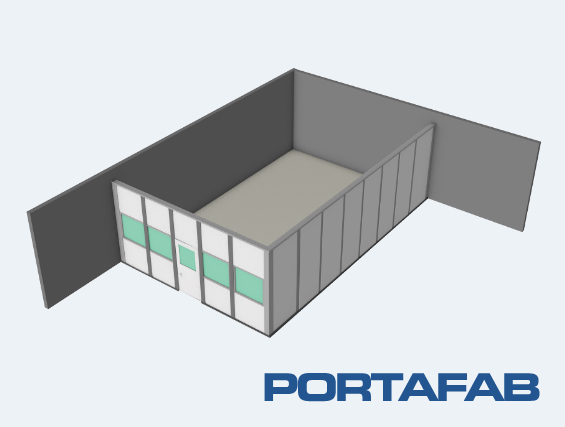 2-Wall Unit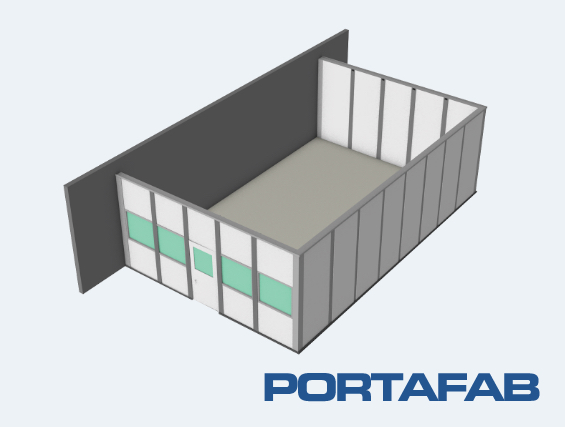 3-Wall Unit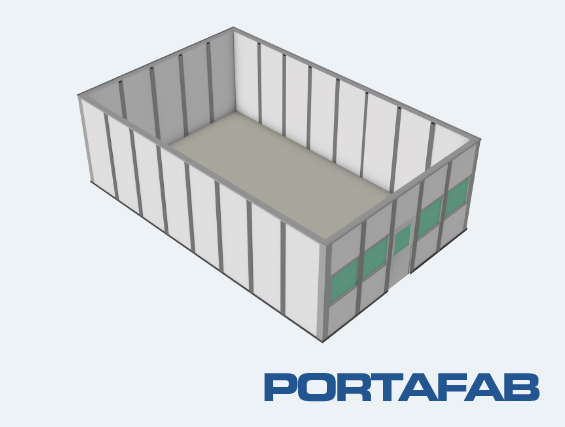 4-Wall Unit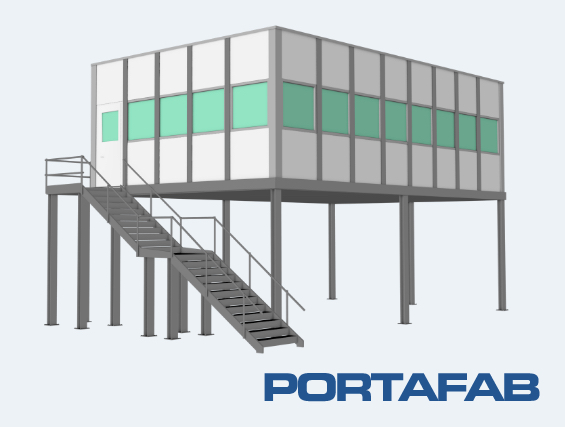 Mezzanine
Two-Story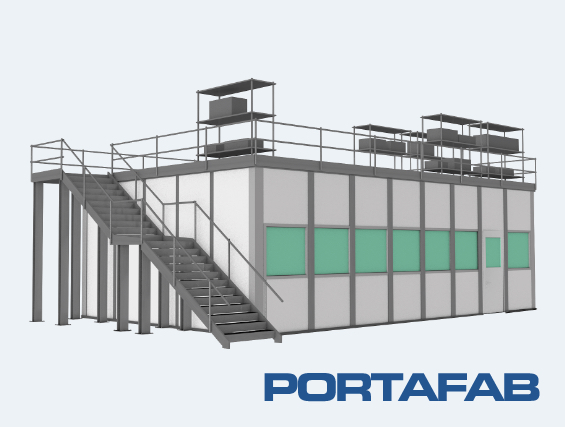 Storage Top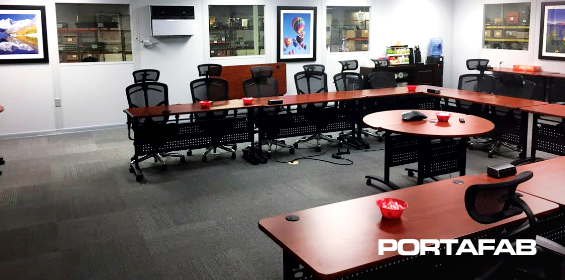 Step 2: Choose the Dimensions of the Room/Office
Standard wall panels are four feet wide, but can be cut to your desired width to make offices in almost any dimensions. It is important to note that exterior dimensions are 4.5 inches longer than nominal dimensions. Therefore, a 12' x 12' modular office has exterior dimensions of 12'-4.5" x 12'-4.5".To determine the optimal office for your facility, we suggest you do the following:
Determine the contents of the room.
Measure these contents.
Use the PortaFab Room Planner to layout your room.
Ensure that the dimensions chosen (along with the 4.5" exterior extensions) fit in the area chosen.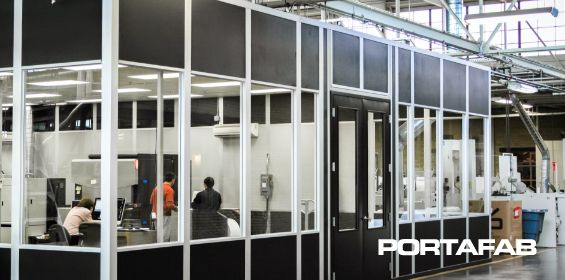 Step 3: Choose a Framing System
The next step in configuring a modular office is to identify the best framing system for your application. The OmniFlex system is ideal for most applications as it combines an attractive appearance with a high level of functionality, but PortaFab offers a number of different systems specific applications.
Step 4: Choose Wall Panels
For most applications, Fire & Sound panels are the ideal option. These panels provide sound and thermal insulation and have a class-A non-combustible rating. They come standard with a durable vinyl surface in gray or white. We have many other panels and colors are available.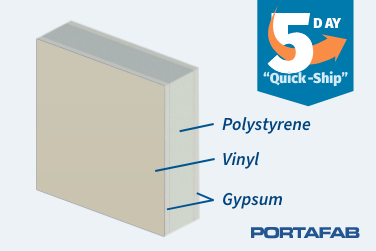 Fire & Sound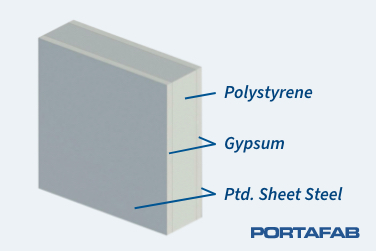 Steel Fire & Sound
FRP Fire & Sound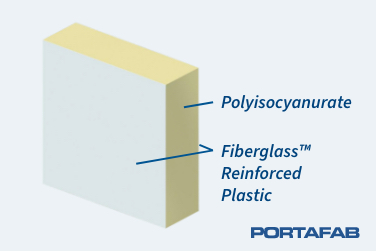 FRP Thermal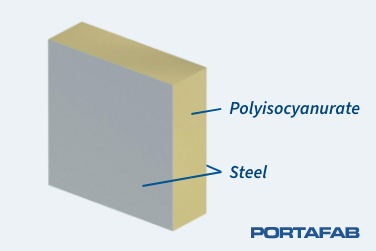 Steel Thermal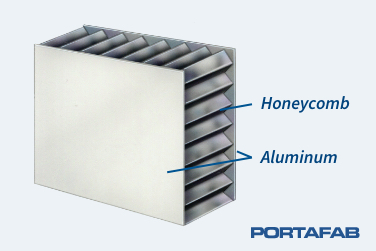 Alum. Honeycomb
Step 9: Climate & Environmental Control
While many in-plant office and building installations will be integrated with centralized HVAC systems, we offer a number of other alternatives for controlling teh temperature and other elements of the space.

Integrated HVAC

Wall Unit

Ductless

Fan Filter Unit