Operator Booths
Keeping equipment operators protected from the hazards of operating equipment can be as simple as installing a booth. Usable inside of factories and outside from development projects, operator booths keep employees safe and can be equipped with HVAC so employees can be kept comfortable.
Modular Operator Booth
Shown here is a pre-assembled operator booth with a slanted wall.
This booth will be mounted onto a mezzanine so that operators can get a clear view of equipment and personnel below.
PortaFab offers an expansive selection of booths to meet the needs of your operations and personnel. Follow this link for further options.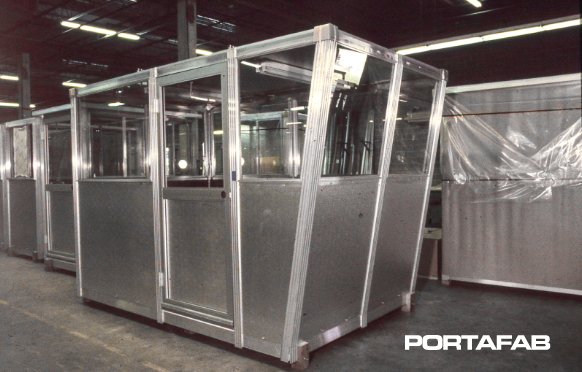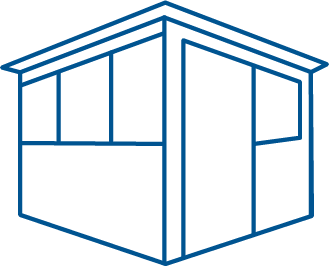 Standard Features
All-welded, all-aluminum construction
360-degree visibility with safety glass windows
Integrated climate control systems
Electrical and lighting equipped
Heavy-duty, steel, sliding or swing doors
Multiple roof styles