PortaFab modular wall systems are ideally suited for CMM (Coordinate Measuring Machines) rooms, metrology labs, gauge rooms, and calibration/quality control areas.
CMM Rooms and Enclosures
Sensitive calibration equipment is well-protected in environmentally-controlled rooms with thick insulation and constant temperature levels. Wall surfaces and ceiling systems are available in a variety of non-shedding materials including vinyl, FRP (fiberglass-reinforced plastic), anodized aluminum and painted steel. Static dissipative surfaces are also available.
Enclosures for coordinate measuring machines and calibration rooms can be built around existing equipment, utilize overhead doors for convenient access, and feature extra tall ceiling heights to accommodate all types of equipment.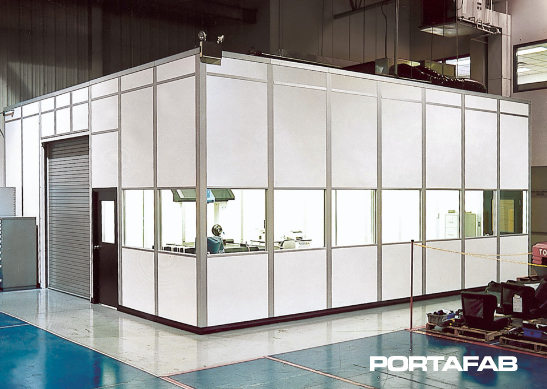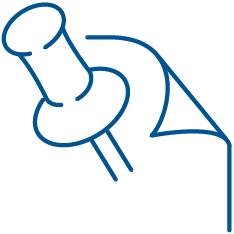 Case Studies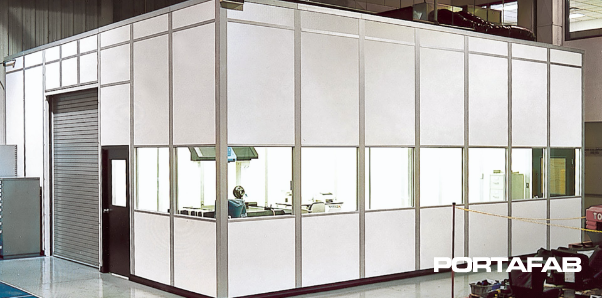 Case in Point #1
As a leading manufacturer of forklifts, Toyota Industrial Equipment Manufacturing is dedicated to maintaining a high level of quality throughout all areas of its assembly process. When the manufacturer implemented plans to have highly sensitive coordinate measuring machine installed within its facility, it needed to house the equipment in an environmentally controlled workspace. Due to the sensitive nature of the equipment, the CMM room needed to be kept at approximately 68°F despite the fact that temperatures within the plant often exceeded 90°F in summer months. The benefits provided:
Humidity and temperature control
Ability to relocate easily
Sound insulation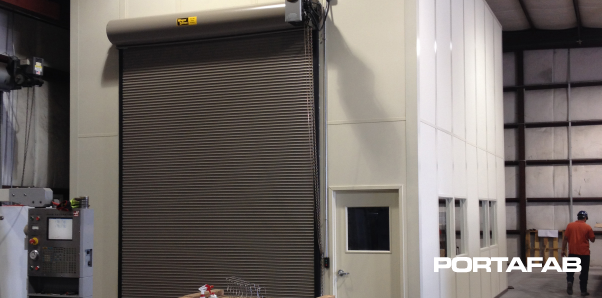 Case in Point #2
Schlumberger, a world supplier of technology, required the construction of a new controlled environment to enclose and protect their CMM equipment and processes. Our distributor worked closely with PortaFab during project specification in order to meet and exceed their client's expectations as well as to ensure the dynamic requirements for the oil and gas industry were properly communicated. The construction required:
Steel surfaces for easy cleanability and reduction of particulates.
Temperature and airflow control to ensure reliable testing.
Extra-tall walls and roll-up doors for easy movement of large equipment.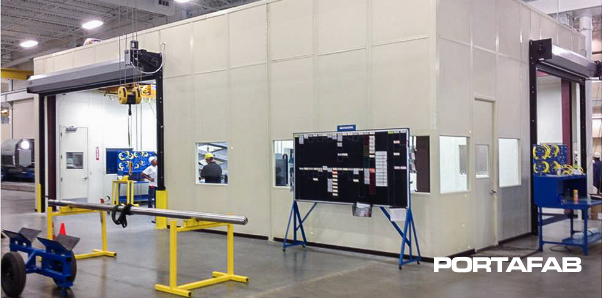 Case in Point #3
A major manufacturer of down-hole motor equipment for the oil and gas industry turned to one of PortaFab's distributors for help in relocating an existing CMM enclosure to their new manufacturing headquarters. Our distributor, who originally installed the enclosure, was contacted based on the quality of work they provided during the original installation to ensure the building was accurately controlled and properly specified. The benefits provided:
Building constructed to withstand tight tolerances for measuring
Roll up doors to allow safe passage of large equipment while maintaining environmental control
Integrated wall system with bridge crane for use in transferring large equipment
Photo Gallery