6 Unique Framing Systems
At the heart of every modular wall system is the metal stud framing. Not only does this provide the structural integrity for the entire office or enclosure, but it also makes the system relocatable, attractive, and easy to assemble and wire. With six unique framing systems including our SteelSpan, "all-in-one" wall system, PortaFab can provide the right solution for your application.
OmniFlex Modular Framing System
This versatile steel stud system features 3" thick walls that support load-bearing roofs and two-story construction without the need for costly support columns. It represents our most popular and most cost-effective system.
Series 300 Modular Framing System
This 3" modular wall system offers load-bearing capability with an aluminum stud system perfect for cleanrooms and other applications requiring environmental control. Patent #4910938

XTRA-TALL Industrial Wall Systems
Our XTRA-TALL wall systems offer a flexible solution for segregating plant space by achieving maximum height ranges quickly and economically. These wall systems can integrate with floor, ceiling, and mechanical components to assist with the division of work space as well as create clean environments where pressure, temperature and humidity are controlled.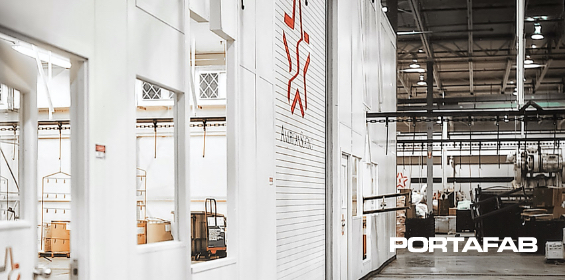 PortaMax (S-Series) XTRA-TALL Wall System
These XTRA-TALL industrial partitions are perfect for effectively and economically dividing plant space. They are available in either 4-5/8" and 6" thick steel or aluminum construction with heights up to 40 feet tall.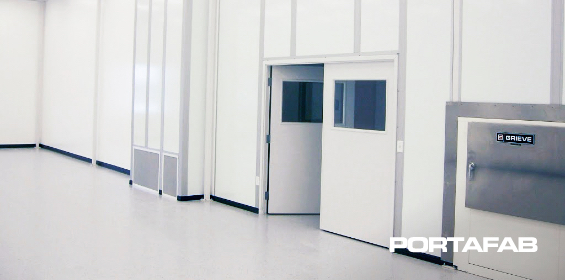 PortaMax (A-Series) XTRA-TALL Wall System
The aluminum stud construction of this XTRA-TALL wall system makes it ideal for use in creating controlled environments like paint and powder coating enclosures and cleanrooms where cleanliness is a very high priority.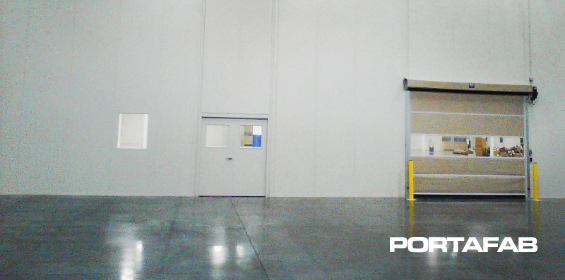 SteelSpan Modular Wall System
The SteelSpan "all-in-one" panel is an innovative modular wall system that does not require a framing system. Its innovative design is ideal for effectively and economically dividing your plant space from floor to roof.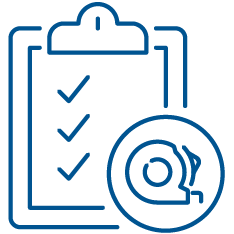 Specifications
System
Wall Thickness
Max Height
Load-bearing
Stud Design
Frame Finish
OmniFlex
3"
18'
Yes
2 Piece Steel
2 Cover Plates
Gray or White
Series 300
3"
18'
Yes
2 Piece Aluminum
1 Cover Plate
Anodized Aluminum or Painted (Gray or White)
PortaMax 458S
4-⅝"
24'
Yes
3 Piece Steel
2 Cover Plates
Gray or White
PortaMax 600S
6"
35'
Yes
3 Piece Steel
2 Cover Plates
Gray or White
PortaMax 458A
4-⅝"
23'
Yes
2 Piece Aluminum
1 Cover Plate
Anodized Aluminum or Painted (Gray or White)
SteelSpan
3 - 6"
50'+
No
No Stud Required
Baked Polyester
PortaFab Modular Framing Systems