PortaFab cleanroom systems are designed to comply with all metrology applications including: calibration, gauge, mass, physical, electrical, inspection or others. By ensuring a stable environment from which to operate, our cleanroom systems can help metrology and calibration labs comply with ISO 17025 standards and reduce uncertainty values in the calibration process.
Improve, Control & Achieve Accurate Measurements
PortaFab systems are commonly used for housing CMM machines and other quality control equipment in some of the world's leading manufacturing companies. Our CleanLine wall systems represent a cost effective method for improving environmental control and achieving compliance while still offering the modular flexibility to accommodate changes in one's business.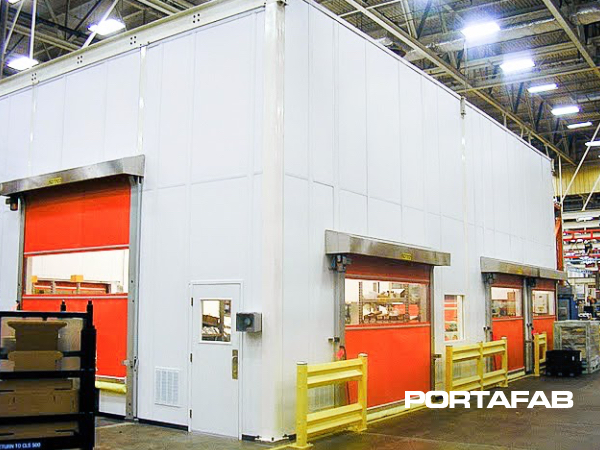 Case Studies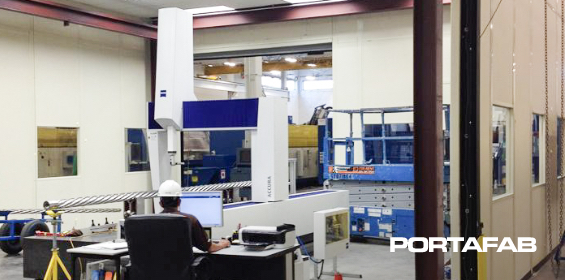 Case in Point #1
A major manufacturer of equipment for the oil and gas industry required the relocation of an existing CMM enclosure alongside the installation of a second new enclosure. This construction required:
Quick roll-up doors for safe entry of large scale equipment.
Proper environmental control throughout the enclosure.
Integration with existing bridge crane for proper handling of heavy equipment.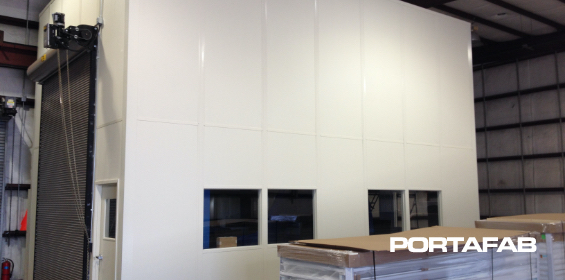 Case in Point #2
A world supplier of technology, required the construction of a new controlled environment to enclose and protect their CMM equipment and processes. The construction required:
Steel surfaces for easy cleanability and reduction of particulates.
Temperature and airflow control to ensure reliable testing.
Extra-tall walls and roll-up doors for easy movement of large equipment.
Photo Gallery