PortaFab's modular wall systems are ideal for building freestanding welding rooms or safety enclosures that effectively partition welding operations from the rest of one's facility.
Enhance Workplace Safety
Protect surrounding employees and visitors from the flying sparks often generated in the welding process.
Improve Employee Safety
Safeguard employees by segmenting welding operations into well-ventilated work cells.
Reduce Fire Risk
PortaFab welding enclosures can be built with fire-resistant, non-combustible materials.
The OmniFlex Wall System
Freestanding Wall System
PortaFab's 3" thick steel stud framing system is incredibly versatile. It can be used to create totally enclosed structures or freestanding walls. It can also be used to create roofless, freestanding structures that offer excellent ventilation and utilize existing lighting and fire suppression systems.
Thanks to its non-progressive construction, these systems can also be easily expanded, modified, or relocated.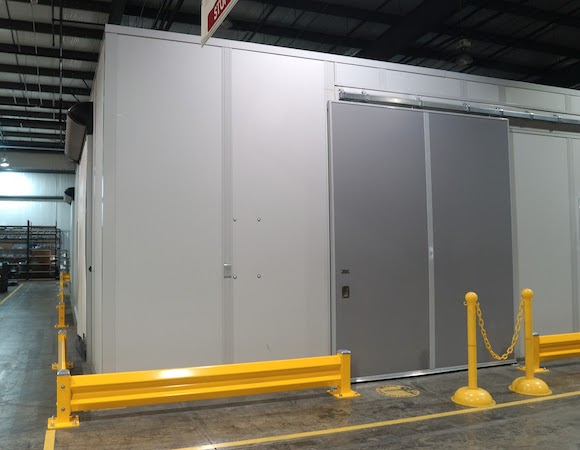 Fully Customizable Solutions
Fire & Sound Panels
For welding enclosures, we often recommend outfitting the structure with our Steel Fire & Sound panels. The highly durable panels feature a durable 24-gauge steel face and are Class-A non-combustible, ensuring superior resistance to fire and damage.
These panels are available two steel-faced sides or can feature a steel side and vinyl side for customers seeking a more cost-effective solution.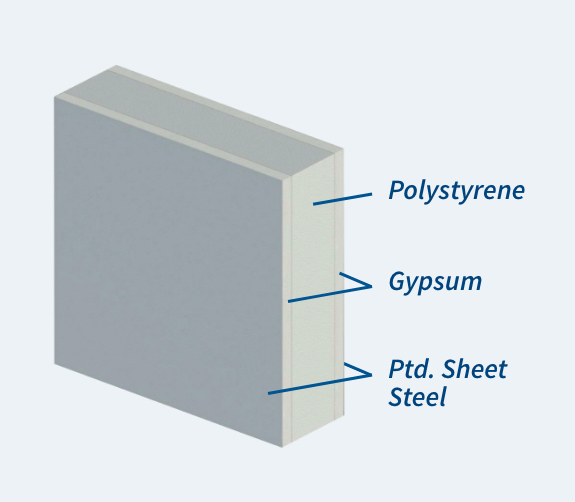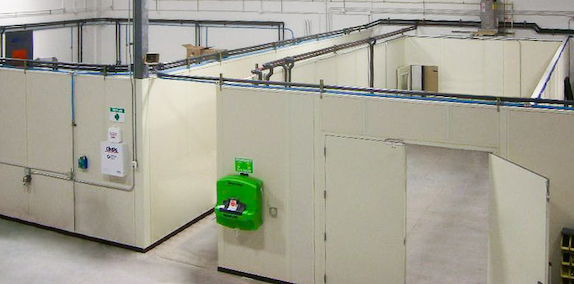 Roof & Ceiling Options
Welding rooms and enclosures are often built without ceilings to maximize ventilation and utilize existing lighting and fire suppression systems. Alternatively, enclosures can be completely sealed with a steel roof and air filtration systems to contain and filter out hazardous fumes.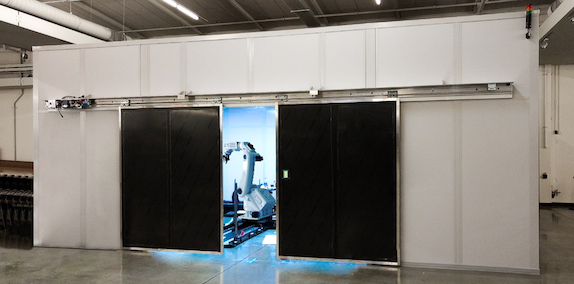 Customizable
Welding rooms can be customized with almost any type of opening or door, making it easy to move materials into and out of the enclosure with ease.