FabLine modular wall systems make it easier and more cost effective than ever before to create ultra-clean facilities meeting the critical environmental conditions demanded in the precision microelectronics and nanotechnology industries. Rapid market life cycles and continuous product development dictate facilities designed to adapt quickly, with minimum disruption or down time to the operation. FabLine cleanroom wall systems are designed for such change.
FabLine is typically used with all aluminum composite wall panels that are non-outgassing, non-particle shedding and anti-static - all factors that decrease product contamination concerns. The non-progressive design allows for easy removal of the walls for equipment bulkheading without the need to remove adjacent panels, framing studs, or ceiling grids.
A "Total" Cleanroom Wall System
The PortaFab FabLine Series includes three wall systems for all applications.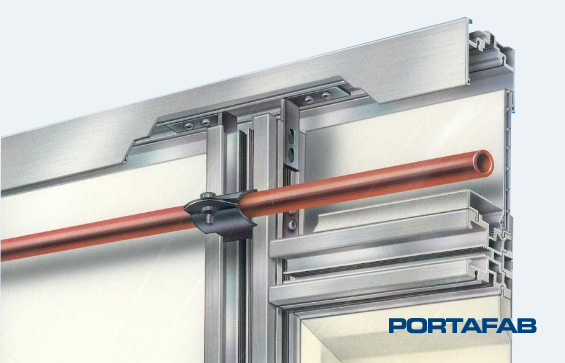 FabLine Framed Wall Systems
Provides the perfect combination of high durability, design versatility and simple installation, especially around tools and bulkheading equipment.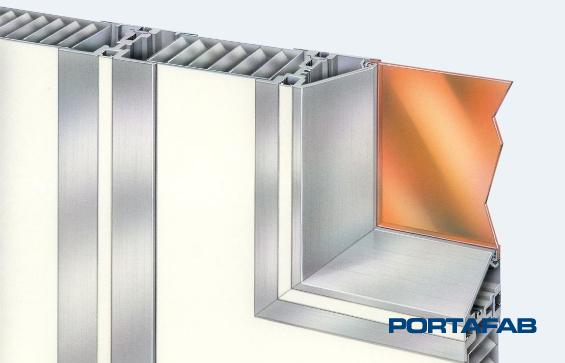 FabLine Batten Wall Systems
A cost effective alternative to Framed Systems for areas which do not require extensive bulkheading, but can benefit from a double-flush surface partition system.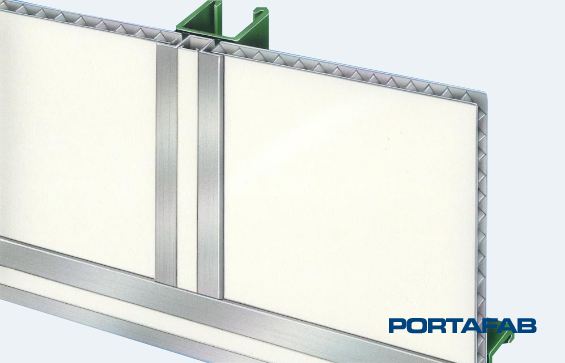 FabLine Furring Wall Systems
A cost effective alternative to the FabLine Framed System for applications requiring a bay and chase design, but that do not require a double flush wall.