The manufacturing of semiconductor and microelectronic components require the stringent environmental control of a cleanroom. Due to the sensitive nature of the products, it is critical to construct these facilities with components which help produce higher product yields.
Aluminum Construction to Reduce Static Discharge
PortaFab's FabLine wall systems offer all aluminum construction. Wall panels have aluminum honeycomb cores with aluminum skins that provide a structural panel that is light weight, non-particulating and easily field modified. Panels can be finished with conductive epoxy finishes that offer protection against chemicals.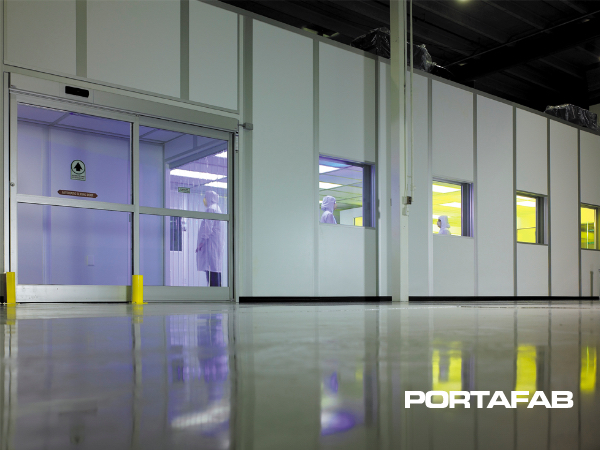 Case Studies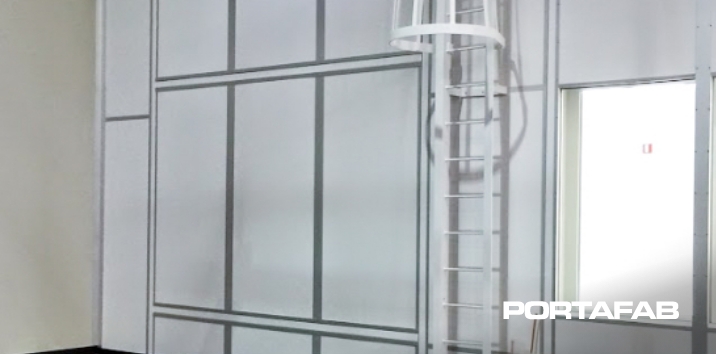 Case in Point #1
Pioneer Electronics is a leading manufacturer of stereo products for the car, home and business markets, with high profile clients around the world including Lexus and Toyota. The client was actively searching for a way to protect their manufacturing processes as well as maximize throughput in their facility. The challenges included:
Achieve particle control utilizing high-efficiency particulate air (HEPA) filters
Thermal insulation panels with sound deadening properties to control temperatures and noise.
Enclose the entire process to ensure the accuracy and efficiency of the product.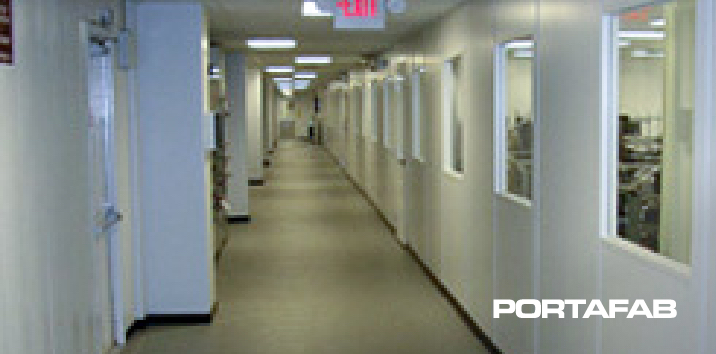 Case in Point #2
Schlumberger, a world supplier of technology, required the construction of a new controlled environment to enclose and protect their CMM equipment and processes. The construction required:
Steel surfaces for easy cleanability and reduction of particulates.
Temperature and airflow control to ensure reliable testing.
Extra-tall walls and roll-up doors for easy movement of large equipment.
Photo Gallery