Guard houses are typically just larger versions of guard booths. They are often designed to house more than one security professional and often feature internal rooms.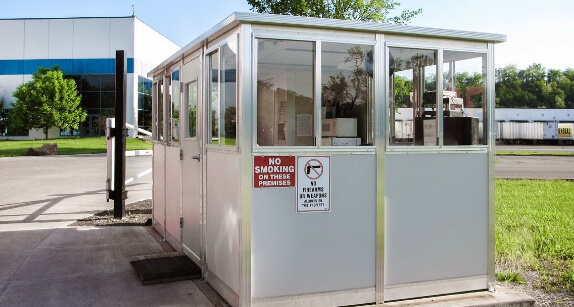 Internal Rooms
Larger guard houses often feature internal walls for creating offices, bathrooms, or storage areas.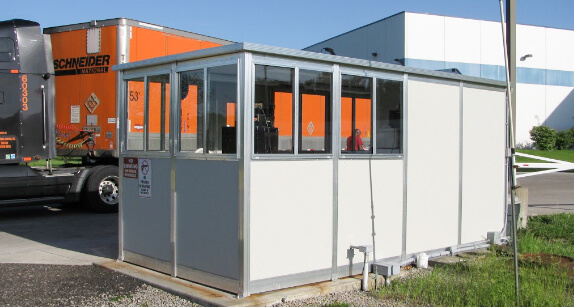 Solid Wall Panels
Solid wall panels are used to provide privacy for guard house bathrooms, offices, or any other areas where 360 visibility is not desired.
Standard Features
All-welded, all-aluminum construction
360-degree visibility with safety glass windows
Integrated climate control systems
Electrical and lighting equipped
Heavy-duty, steel, sliding or swing doors
Multiple roof styles
19 Standard Sizes
From 3' x 4' to 8' x 20'
PortaFab standard guard booths range from 3' x 4' to 8' x 20' as one-piece units. Custom sizes are also available. Larger sizes may require a two-piece design requiring some onsite construction.