Year-Round Comfort
A variety of Air Conditioning and HVAC options can be added to regulate temperatures within the booth.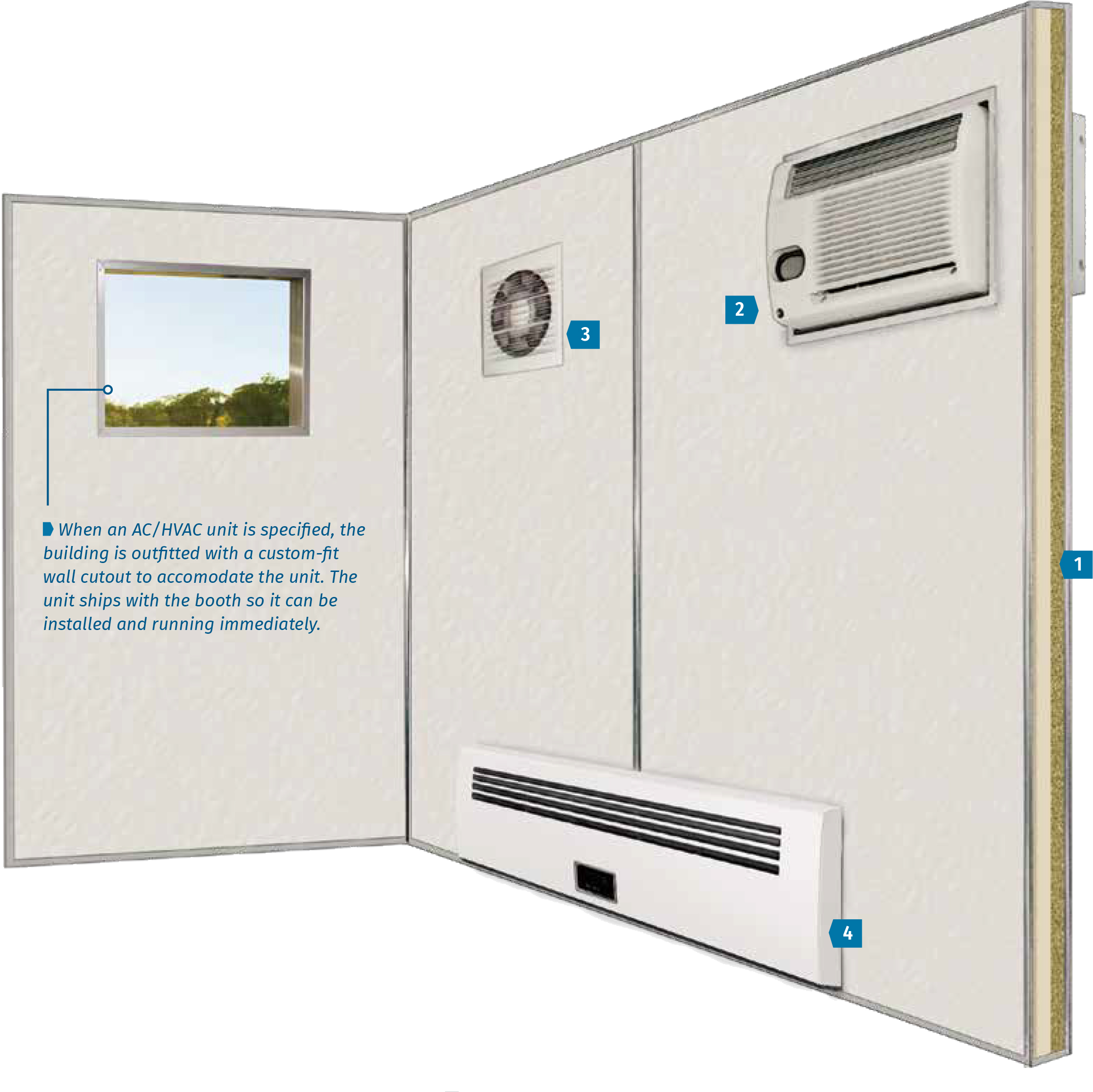 Optional Components
Insulated Walls

Insulated wall panels can provide additional protection from extreme temperatures.

HVAC & AC Units

PortaFab booths can be outfitted with a number of standard air conditioner and HVAC units. Wall mount AC units include: 8000 BTU–115V, 12,000 BTU–115V and 15,000 BTU–230V. AC and heater combo include 8,000, 11,000 and 15,000.

Exhaust Fans

Integrated exhaust fans provide a cost-effective method of circulating airflow and improving worker comfort.

Baseboard Heaters

Electric baseboard heaters can be surface mounted onto walls and integrated with the building's electrical system.
HVAC Units
Most commonly, HVAC units are added to booths because they can handle both heating and cooling of the booth. The unit is custom fit to the booth with a wall cutout and ships with the booth so it can be installed and running immediately. Available units include:
Wall mount A/C and Heater Combo 8000
Wall mount A/C and Heater Combo 11000
Wall mount A/C and Heater Combo 15000
AC Units
In areas where only cooling is needed, an AC only unit can be added to the booth. Units include:
Wall Mount Air Conditioner - 8000 BTU, 115V
Wall Mount Air Conditioner - 12,000 BTU, 115V
Wall Mount Air Conditioner - 15,000 BTU, 230V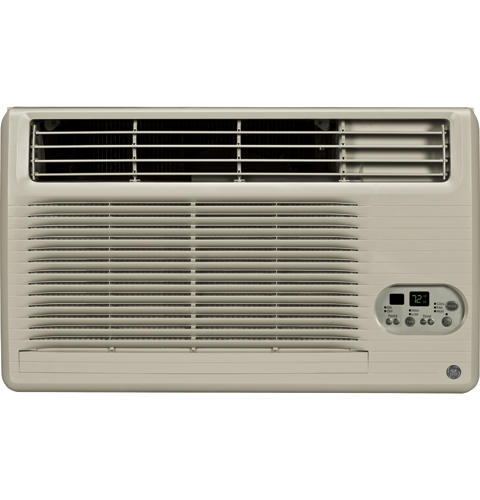 Baseboard Heaters
Baseboard heaters can be installed into booths when only heating is needed.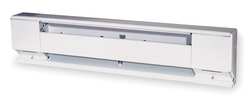 Wall Cutouts
If an HVAC system is not desired, or an existing unit will be installed in the booth, an HVAC system cutout can be installed in the booth prior to shipping so a system can be installed on site.
All booths shipped with HVAC or AC units come with the HVAC cutout configured to the specific unit ordered.