PortaFab modular wall systems are ideally suited for creating acoustical enclosures to provide control over excessive noise levels in industrial and manufacturing applications. Using pre-engineered components, our modular buildings are a cost-effective alternative to stick construction and have been used to:
Create Sound Barriers
Minimize Distractions from Noise and Activity
Isolate or Enclose High-Noise Equipment or Processes
Acoustical Enclosures
PortaFab acoustical enclosures can be built around existing equipment, outfitted with laminate glass and STC dependent panels for greater isolation, and can feature thicker and taller walls to accommodate large pieces of equipment. Sound attenuating insulation can also be added in the ceiling for greater sound absorption.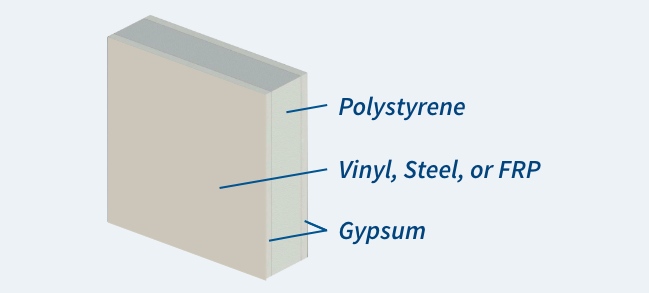 Fire & Sound Panels
The Fire & Sound family of wall panels features a polystyrene core that provides excellent thermal insulation and sound deadening properties. This core is covered on each side by either vinyl-faced gypsum or with optional steel or FRP surfaces.
| Panel Thickness | STC | R-Value |
| --- | --- | --- |
| 3" | 31 | 11 |
| 4 5/8" | 31 | 16 |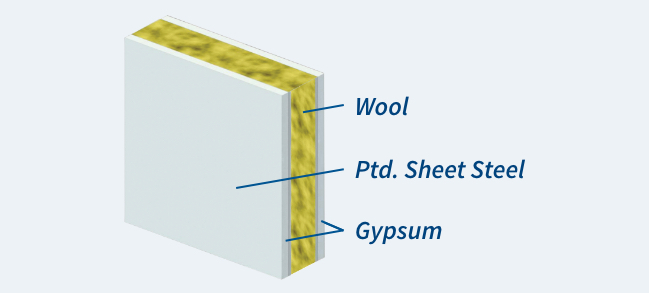 Steel Sound Panels
Panels featuring mineral wool like our Steel Sound panel are often specified for both their excellent sound absorbing and thermal insulating capabilities. As a natural substance that is resistant to fire and moisture, the mineral wool is an ideal core material for an acoustical wall panel.
| Panel Thickness | STC | R-Value |
| --- | --- | --- |
| 3" | 42 | 12 |
| 4 5/8" | 42 | 19 |
Additional Benefits
Increased sound deadening qualities
Reduction of decibels and OSHA decibels hearing protection
Improved thermal insulation
Enhanced safety to personal
Easy integration of multiple components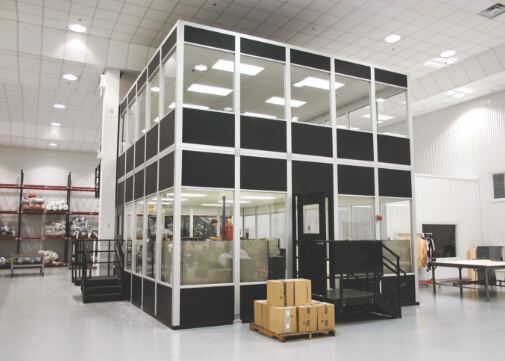 Why modular?
Quick and Easy Installation
Little to No Maintenance Required
Reduced Construction Cost
Reduced Design Time
Tax Advantages
Environmentally Friendly