Two-story inplant buildings are one of the most cost-effective ways to increase your utilization of plant floor and warehouse space. PortaFab offers two options for creating two-story buildings.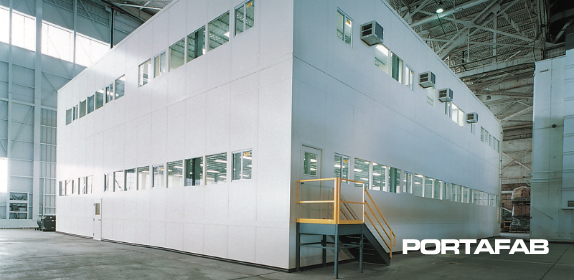 #1. PortaFab Load-bearing Systems
With PortaFab's load-bearing wall systems, you can literally increase your office space out of thin air without adding costly support columns or mezzanines. Color-coordinated panels, studs, doors, and trim bring a professional "front office" finish to all of these buildings.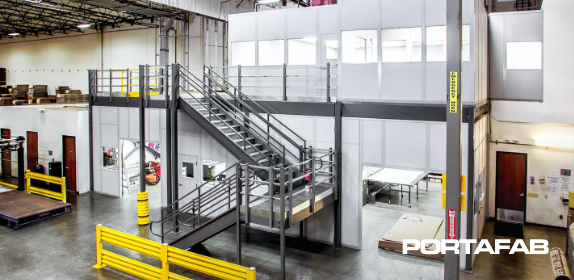 #2. Structural Mezzanines
While typically less cost-effective than option one, there are many applications in which integrating PortaFab's modular building systems with structural mezzanines makes sense. Our in-house design team or local distributors can assist you in determining the best option for your application.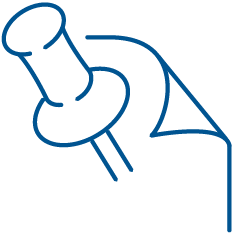 Case Studies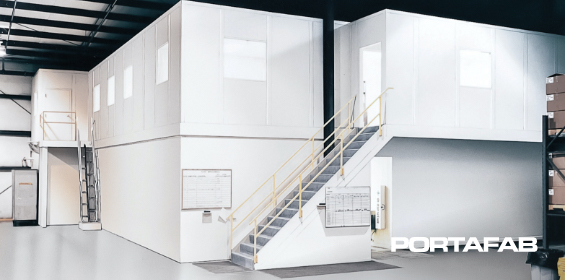 Case in Point #1
Douglas & Lomason is a seat manufacturer for Ford minivans that was expecting to relocate within eight months. They were looking to add offices inside the warehouse that they would be able to disassemble and move to the new site at a later date. PortaFab's modular systems were evaluated and our dealer provided our client with their new 2,430 square foot office space at the plant in January. The benefits provided:
Adapt design to needs without serious impacting budget or timeline
Professional appearance
Sound control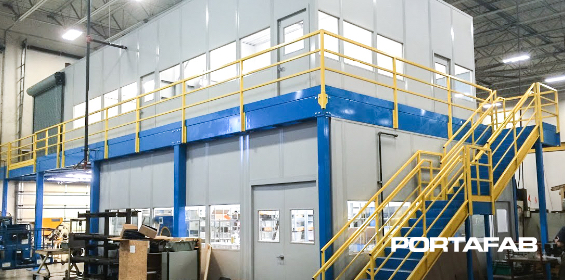 Case in Point #2
In light of recent growth, a manufacturer of metal stamping pieces and joists for residential and commercial construction required assistance with allocating new space at their already busy facility. In short, this client required the creation of additional office and conference space in addition to an enclosed area in which to conduct research and development processes. The benefits provided:
Allocated new space while minimizing lateral footprint by expanding vertically
Distributor coordinated installation of both office walls and mezzanine
Photo Gallery