With PortaMax tall modular walls, you can effectively divide your plant space from floor to roof or create free-standing in-plant buildings taller and stronger than every before possible with modular construction. PortaMax gives you exactly the enclosed space you need to control dust, temperature, humidity, noise, and other environmental needs.
PortaMax A-Series XTRA-TALL Wall System
Aluminum Framing System
PortaMax is moveable, reusable, and designed to connect to either an overhead steel structure or as a self contained, free-standing structure with a roof deck.
Ideal for clean areas
4-5/8" Thickness
Extended heights and higher ceilings
Large clear span and better insulation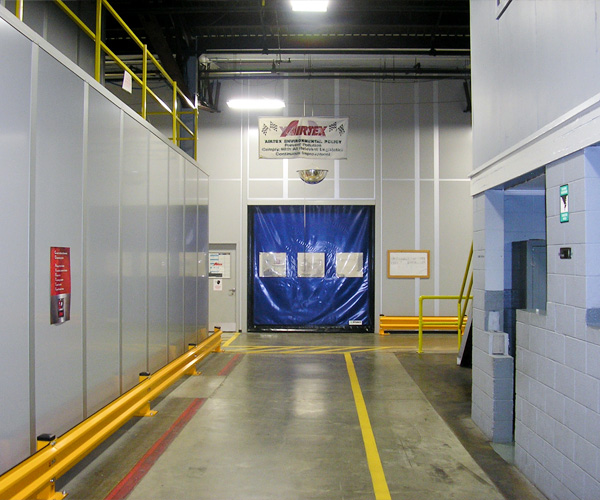 Modular Flexibility with PortaMax A-Series
Non-progressive construction allows for the easy removal of individual panels without disturbing adjacent panels. Just remove necessary wall sections to move equipment into completed units and replace in a fraction of the time needed in a conventional built facility.
Customized Designs
Customized designs meet your exact room needs enabling you to interface easily with process equipment and accommodate conveyor openings or pass-throughs. You save time and money in the future, as well as on your initial modular building investment.
Wiring Studs
Removable "snap-in" cover plates allow for wiring capabilities and easy inspection of raceways without affecting the structural integrity of the stud.
Functionality
Increased wall height allows you to create floor to roof systems or achieve specific clearance for machinery or ceiling plenums to conceal and house equipment. Wall panels feature a variety of core materials and panel finishes for meeting specific requirements for acoustic and thermal insulation, chemical resistance, and static control.
Load-Bearing Roof Wall System
The PortaMax system is designed to support many types of roof loading. Design criteria can include man loads, 2-story, roof-mounted HVAC and duct work, and storage loads. Please consult factory for specific needs.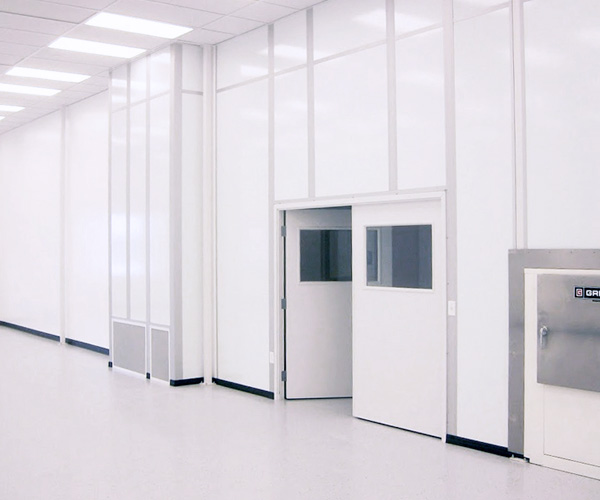 Component Integration
Specifications
Wall Panels
Compatible with a variety of standard and custom wall panels.
Thickness
4 5/8"
Windows
2 standard window styles with a variety of sizes and glazing options.
Heights
Up to 23'
Doors
Capable of integration with standard, roll-up, sliding and other doors.
Material/Finish
Anodized Aluminum
Electric
Wiring raceway for easy integration of electrical voice and data. Modular electric systems also available.
Colors
All studs are anodized aluminum that pair with a variety of colored panels.
Climate Control
Can integrate with central HVAC systems, wall units or ductless systems.
Load-bearing
Yes