PortaMax A-Series XTRA TALL Wall System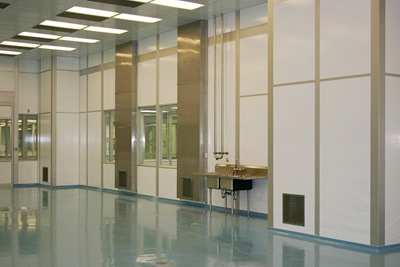 PortaMax 458A extra height wall can extend your existing ceiling or can be free-standing with a load-bearing deck to fit your specific application. With virtually unlimited wall heights and variety of options, PortaFab can tailor a system to meet your environmental control requirements and plant configuration needs faster and more cost effectively than conventional construction.
Non-progressive construction makes its easy to take down and re-use panels to accommodate layout changes while simple, fast installation minimizes plant disruption.
The studs and wall panels can be easily configured to interface with mechanical equipment or accommodate conveyor openings or pass-thrus. Plus, you can choose from a variety of wall panels to meet your specific requirements for acoustic and thermal insulation, chemical resistance, static control, etc.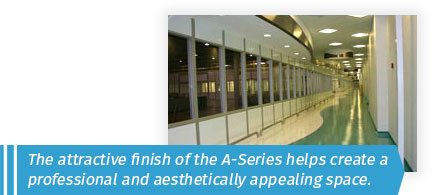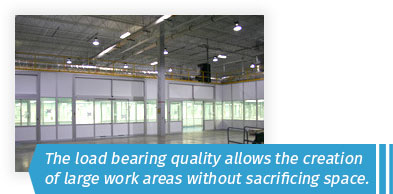 "Fire and Sound" Industrial Partitions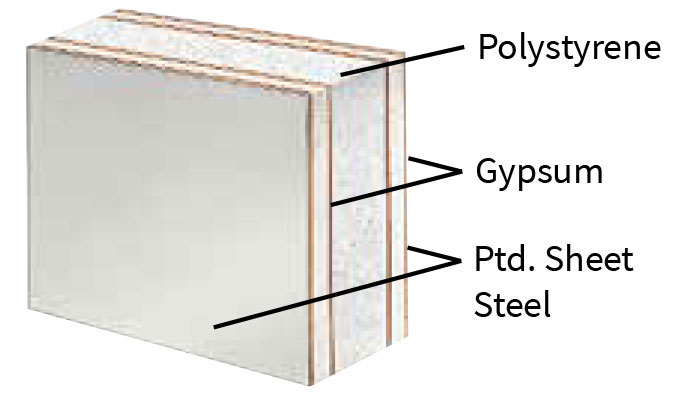 PortaMax systems are available with a variety of wall panels including our popular Steel Fire & Sound option. These non-combustible panels are constructed of polystyrene insulating core sealed between 1/2" gypsum panels, laminated to 24-gauge steel with a polyester baked enamel finish. They are the perfect wall partitions for industrial applications.
Features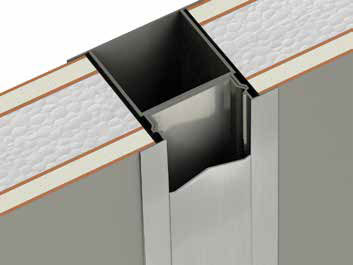 Thickness: 4-⅝" thick
Height: 23'
Aluminum Stud Construction: All studs and framework come standard with clear anodized finish.
Load-bearing: Yes
Colors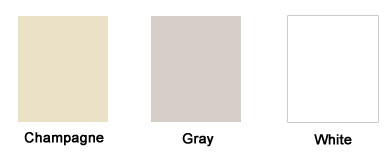 Standard colors are champagne, gray and white. Optional colors can be ordered.