Modular break rooms give employees a clean, quiet and relaxing atmosphere where they can eat meals and take breaks. These rooms can help increase worker productivity by not only providing a clean and comfortable rest area, but by reducing the need for workers to travel far to take their breaks.
Functional, Durable and More
All in-plant buildings are constructed with our standard maintenance-free framing and typically utilize our Fire & Sound panels or FRP Thermal panels for their cleanability, sound reduction and thermal insulation properties.
Electrical receptacles fit nicely into the framing studs to provide plenty of power for vending machines, refrigerators, and other appliances. Plus, rooms can be outfitted with wall unit HVAC or AC systems or integrated with the building's systems.
The load-bearing studs can even be used to create a second-story storage deck to maximize space in you facility.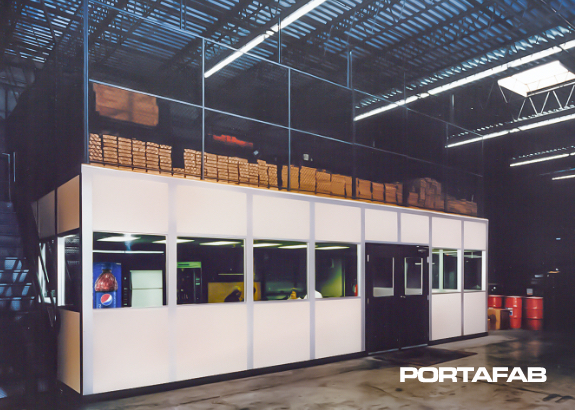 Photo Gallery