Door Options
Creating efficient and effective environments often requires the integration of special doors to facilitate entry and exit, streamline workflow, or provide stricter control over air quality, temperature or humidity. Our engineers excel at integrating a wide variety of doors into our designs.
Standard Option - Steel Swing Doors
Standard doors include 3070 x 1-3/4" and 6070 x 1-3/4" units with 18 gauge steel door frames - both finished with a polyester baked enamel. Each frame comes with:
1-1/2 pairs of 4-1/2" x 4-1/2" mortised hinges
Commercial quality ADA compliant lever lockset with a 2-3/4" back set and mortised face plate
Optional 1/4" clear tempered safety glass window(custom glazing options also available)
Custom options include door closers, aluminum thresholds, optional locksets, door louvers, panic hardware, kickplates, hinges, handles and more.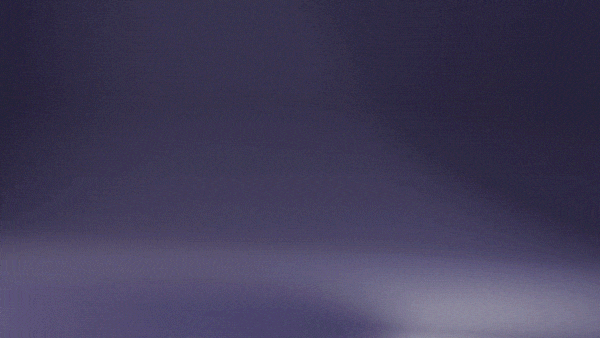 Specialty Doors
By combining PortaFab's innovative post-and-panel design with its rugged, load-bearing framing systems and experience in modular design, our engineers are able to effectively integrate all types of roll-up, swinging, sliding and other specialty doors into your new space.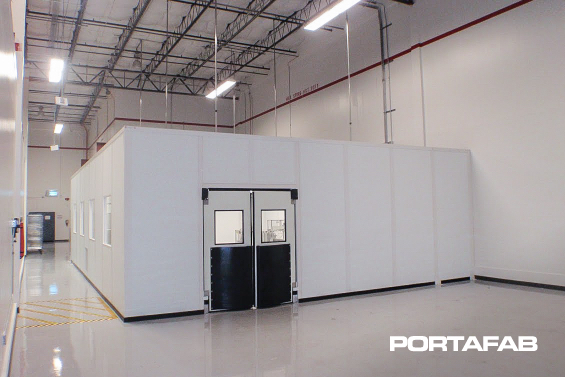 Impact Doors
Impact doors are ideal for environments where heavy machinery such as forklifts or carts regularly come in contact with the door. With the added bumper guards, these impact doors can sustain repeated abuse without becoming compromised.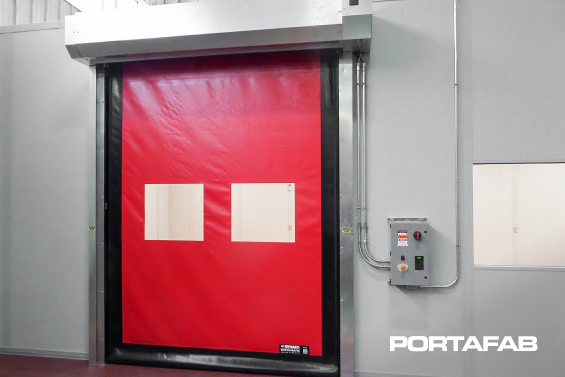 Roll Up Doors
High-speed doors can be quickly opened and closed to maintain the integrity and climate of an environment or process. These doors are perfect for segmenting areas of your facility that house sensitive machinery or processes that require stable environments.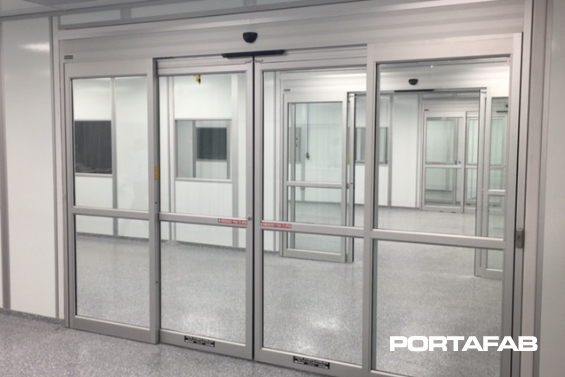 Automatic Sliding Doors
Sliding doors are ideal for segmenting areas of your facility while also allowing easy visibility between those areas. Sliding doors are commonly implemented in cleanroom environments and other environments that are susceptible to contamination.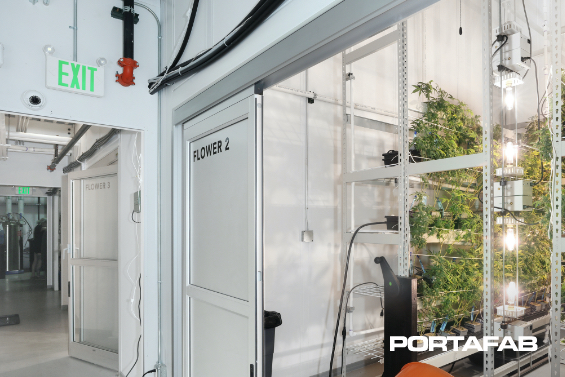 Manual Sliding Doors
Lower cost, manual sliding doors are an ideal option for creating controlled environments that require periodic entrance. They are available in a wide range of materials and can be integrated into most modular building designs.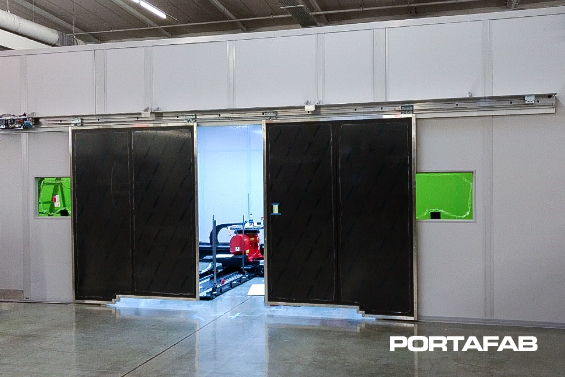 "Barn" Doors
Ideal for creating extra-wide entryways, sliding "barn" doors can typically be attached directly to the PortaFab framing system with limited complexity. They are ideal when creating standard modular solutions like laser rooms.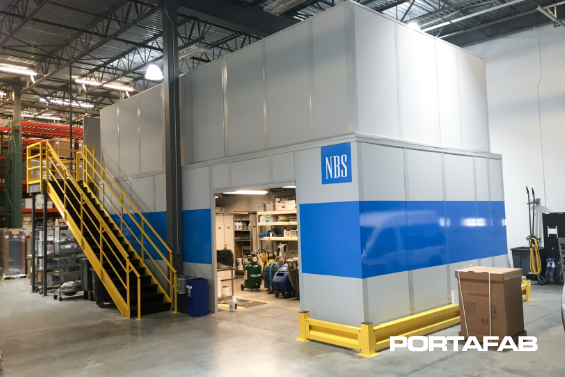 Door Openings
For environments where all that is required is an opening in the wall, PortaFab's modular buildings can accommodate all types of openings.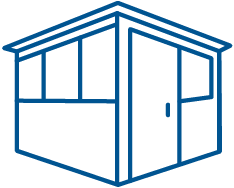 Cleanroom Doors
Cleanroom & Controlled Environment Doors
Creating highly controlled environments often requires the integration of sophisticated door systems. With extensive experience in modular cleanroom design, our designers can effectively integrate these complex door systems into your design. Cleanrooms can be constructed to include removable panel sections for equipment access. Learn more about our door options for cleanrooms and controlled environments.
Photo Gallery